Marketing in medicine: local and national. What for and where to begin?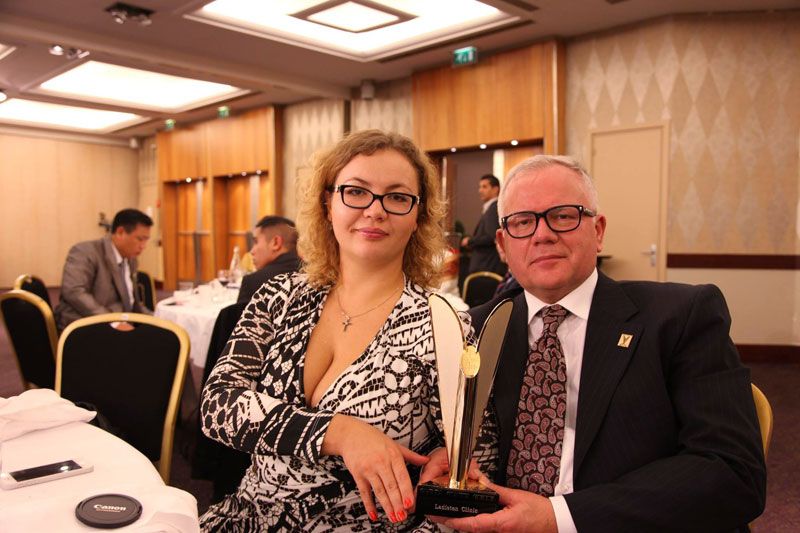 Today, colleagues often ask: "How did you gain such popularity not only in Ukraine but also abroad?".
Indeed, patients from 36 countries come to us. Uniqueness is a priority, but nobody has canceled competent marketing as well. There is an opinion among colleagues that marketing in the medical business is difficult, risky and conservative. Clinic owners and professional specialists ignore it. We decided to share our own experience in this area.
Marketing in medicine – difficult but possible
There are really many pitfalls in medical marketing. The main one is the law on advertising. In each state, medical advertising is subject to restrictions. It is impossible to claim a 100% guarantee of a positive result of treatment. Promises are strictly punishable by the letter of the law. In 2010, the Austrian giant Boehringer Ingelheim paid a fine of UAH 1 million for empty promises to cure a cough with their pharmaceutical. That's because in the commercial they have used the word "cures" instead of "treats".
The same applies to all medical services – don't use the future tense in slogans and don't promise a complete cure.
The legislation of various countries imposes different restrictions on medical advertising: somewhere you can't show a white coat in the picture, somewhere you can't use a child's voice for advertising, etc.
The solution is simple:
to study the legislation on advertising in your country;
to hire a competent lawyer. The specialist will find the pitfalls before advertising becomes broadly available.
If you comply with all aspects of the law, then medical marketing has a right to exist.
The experience of Ladisten Clinic
Ladisten has been actively using all areas of medical marketing for over 12 years. In Ukraine, the clinic has become a pioneer. When contextual advertising was just beginning in the early 2000s, we immediately studied this tool. Since 2007, an advertisement made using Google was lounched in the US market. At the same time, the clinic's website and several YouTube channels were created. These resources are working successfully today.
The approach to promoting the clinic should be comprehensive. The best strategy is to use all channels at once. Being not afraid of innovations and moving away from stereotypes is also very important. In our practice, the photo gallery works successfully. The photos taken before and after surgery show real patients with real results. The user perceives the picture 5 times faster than a text or a long story about the methodology, advantages, etc. In the photo, the patient immediately sees what he receives after the surgery. Of course, all photos are published with the consent of the patients undergoing treatment.
We understood one thing: the patient is not a client. In medical advertising, calls to "buy something" don't work, there is no need to prove the necessity of a procedure. If a person is looking for medical services, he or she already has a need, so he or she just chooses a doctor or institution because of having a desire to get rid of the disease as soon as possible. You need to turn to him or her as a patient, that is, to show professionalism, benevolence and the results.
Major trends in advertising
The main tools that the Ladisten team uses to bring information to people are as follows:
contextual advertising. It also works successfully in the medical field, but the limitations imposed by the systems must be taken into account. Many of them aske to show licenses and other documents for conducting medical activities;
a mobile application or an adapted website. Seventy percent of patients follow the clinic links from smartphones. Applications make it easy for them;
online form for making appointments. This simple window placed in the corner of the site allows you to contact a specialist quickly;
SEO website optimization. Studies show that more than 50% of users get to the clinic website thanks to SEO. This applies to the entire medical business. Properly written texts are a good tool. Try to make the content interesting, support it with infographics and useful information for patients;
social networks. A very interesting direction for medical advertising. If used correctly, it is capable of making miracles. For example, on Instagram you can chat directly with potential patients, telling them about treatment methods and innovations in medicine. Social networks are a great option for carrying out polls and collecting statistics;
publication of articles (on the website, in thematic and scientific sources). It is a mistake to think that people don't read today. On the contrary, they are used to collect all the information and know more about their diseases before choosing a doctor or clinic. If your methodics and the name of the institution make appearances several times in various resources in the articles, people will at least remember them;
we are experts on TV. For Internet resources, the rule of 5 touches works. At first you are just a stranger for the patient, and after he or she sees you for the fifth time, you are already a good friend. Additional testimonials stating your professionalism only strengthen the reputation. The portrait and competent advice on behalf of the doctor seen at the broadcast show qualification and status.
we participate in specialized conferences. Introducing colleagues to services you provide is also helpful. Perhaps they will tell about you and advise you to their patients as a professional with unique knowledge.
Finally, it must be added that you shouldn't spare on marketing. Even if your services are expensive, you are already popular and experienced in your industry. But each patient is even more expensive. In order for him to choose your clinic, he needs to be allured as much as possible by using all the resources and marketing channels. For example, in the United States in 2016, about $30 billion was spent on advertising in the healthcare sector. The formula is simple: the higher the budget for advertising, the more patients you get. They make the institution even more popular and generate direct income.
Learn more about Veklich franchise
DIDN'T FIND WHAT YOU WANT?
ASK THE EXPERTS