"Mango" another option for those who want to eat desserts. By Mango Mania
Known as the king of fruits, mangos are tropical fruits that belong to the same family as that of pistachios, gandaria, mombin, and cashews. Common names for mangos are mangot, manga, and mangou, depending upon the region or nation.
In Thailand people know mango very well because Thai people like to plant for eating and provide shade. Due to the favorable climate, Thai mango has grown well. In which Thailand has more than 170 species which Nam Dok Mai Mango is the most popular in Thailand, Malaysian, China, Singapore and Japan etc.
When you savor delicious and succulent mangos every summer, you may not realize the immense health benefits that come with every bite. Beyond the sweet, luscious taste of mangos, they contain an abundance of vitamins, minerals, and antioxidants that ensures optimum health.
Research published in the Journal Comprehensive Reviews in Food Science and Food Safety has demonstrated that certain vitamins, minerals, antioxidants, and dietary fiber in mango have a positive effect on eliminating degenerative diseases.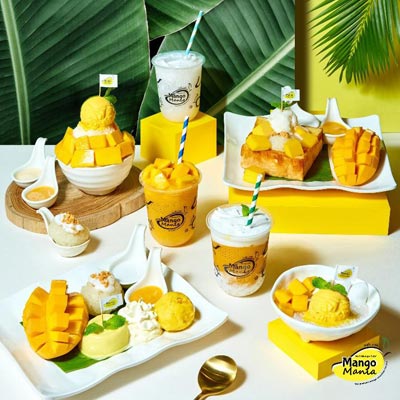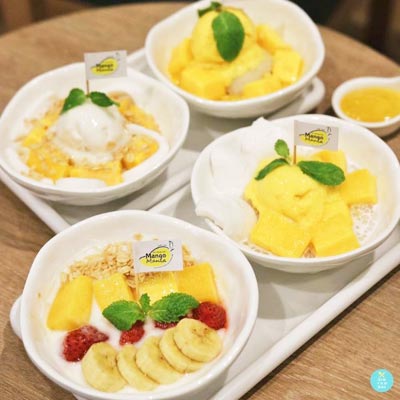 This includes certain cancers and heart conditions. One specific example is its potassium content, which can help replete losses from the body during strenuous activities.
Therefore, mango is another option for those who love sweets. Mango can be used to cook a variety of foods such as mango smoothies, mango ice cream, mango sticky rice, mango cake, mango pudding, mango lassi etc.
Or an easier way if you want to eat desserts from ripe mango straight from the farm in a variety of menus then can come to every branch of Mango Mania. We are already preparing to serve a variety of fresh, juicy menu from Mango Nam Dok Mai to all friends everyday.
Learn more about Mango Mania franchise
DIDN'T FIND WHAT YOU WANT?
ASK THE EXPERTS