Viktoria Veklich - Sales Director and Orthopedic Surgeon at Ladisten Clinics and Veklich company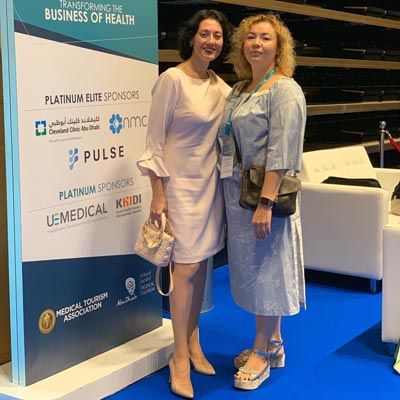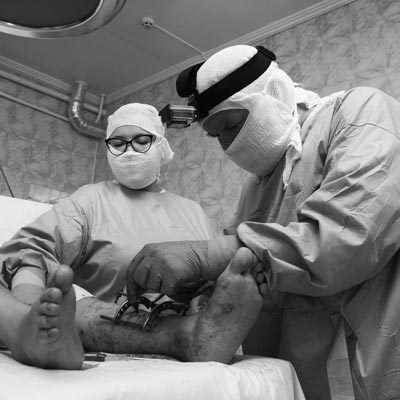 Medical franchising is a promising area that is gathering pace. Over the past 5 years, the demand for franchises in the healthcare sector has grown by 20%. This is not surprising, because the medical business pays off in any situation in the global economics.
Apart from dental clinics, laboratories and medical centers, narrow areas enter the market. Orthopedics is one of them.
What are the interests of patients in this area and what franchises are available today? We addressed these questions to the head doctor and commercial director of Ladisten Clinic Viktoria Veklich.
Viktoria, when and why did you decide to develop your business according to the franchise model?
We decided to do it quite recently. I am sure that it is the right decision. The idea of ​​a franchise was prompted by patients. I'm an operating trauma surgeon myself. Patients from all over the world come to us in Ladisten to receive treatment with help of a unique technique. People constantly ask: "Why such surgical procedures are not performed in my country?". Therefore, we decided to train doctors so that operations aimed on correcting bowed legs would become available anywhere in the world.
Have you founded Ladisten Clinic on your own? What kinds of surgery are performed there?
The clinic was founded by my father, Veklich Vitaliy Viktorovich. His experience in orthopedic surgery exceeds 40 years. He also designed a unique device for correcting varus deformity for which we offer a franchise. The invention is patented, and it is for it that patients seek to use. Every year, we perform surgery for people with congenital dysplasia, correct limb length discrepancy, increase height and straighten crooked legs. And all this is done with the help of instrumental treatment. Demand for beauty and health is never weakening. We are currently working on a unique franchise for the treatment of hip dysplasia.
What is unique about the methodology and your franchise?
We perform surgical operations for patients with varus and valgus deformities almost bloodlessly. As a result, inconsiderable scars up to 5 mm in size remain, and the patient gets beautiful straight legs. Large incisions on the skin are excluded. This not only plays an aesthetic role, but also reduces the risk of infection. The patient recovers many times faster in comparison with other methods - after 3 months, the treatment and rehabilitation are totally over. Usually installation of spokes or rods and wearing a bulky fixation device is required. Our device is much smaller and we do not use traumatic elements. Today this is the best approach to treatment, and it is carried out only in our clinic. In the world, such operations are not performed anywhere.
Should the franchisee have the special skills and knowledge to successfully implement your franchise?
If we are talking about medical area, then the answer is no. Within the frames of the franchise, our company transfers to the franchisee a ready-made business model, trains staff, provides 20 devices and marketing support. But the franchisee must understand that qualified doctors are required to be in his staff. This reduces some risks.
And what risks may accompany the process of doing business independently in the medical area?
The biggest ones are complications in patients. That's the reason why experienced surgeons are needed. If the operation is performed correctly, then the risks are minimal. Of course, we will transfer our experience and knowledge.
What are the criteria according to which you choose your franchisees? What requirements should your partner meet?
We already have our own long-established values ​​- quality, honesty, innovation and decency of cooperation. It is enough if the franchisee shares them. This applies both to doing business and treating patients. We have higher requirements for the team that the franchisee hires. Continuous surgical practice of not less than 5 years is required. Experience in using external fixation devices will be a significant advantage for the doctor.
What is the minimum capital required to purchase your franchise and start carrying out comprehensive work? How soon will the franchisee be able to pay off the investment? What are the opening dates?
The franchise has two formats, and the time limits of full launch depend on that.
The first option is a franchise for medical centers. The procedure expands the list of services that the institution provides. The main expenses will be spent on staff training, their secondment and accommodation. The training takes place in our clinic, Ladisten, which is located in Ukraine, Kyiv. The investments will be paid off in 4-6 months as their amount is minimal for a ready-made business. During the quarantine period, we have developed distance learning system for doctors – the technologies of the 21st century allow us to carry out training on a remote basis.
The second option is a business started from scratch. It is suitable for doctors or entrepreneurs. It will take more time to launch, and the amount of investments is of other scale. We calculate the launch time and amount of investments individually for each country. In this case, the business pays off for 10-12 months.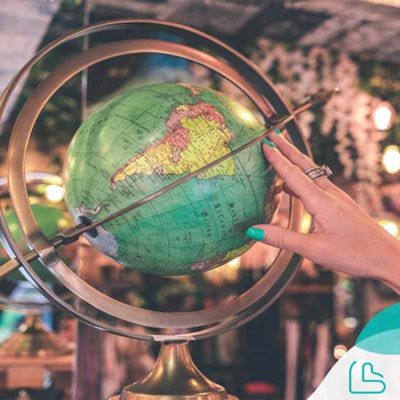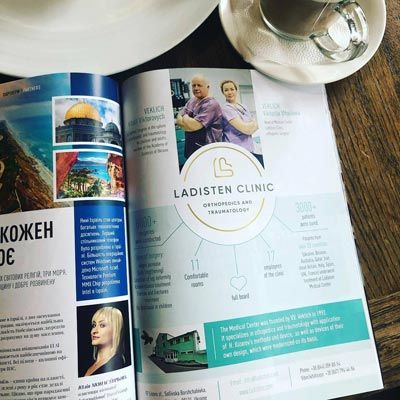 Can you tell us how do you render assistance to your partners?
It is not difficult for us to teach. This is very important for medical franchising. We are interested in transferring standards, experience and methodology as well as in implementing it into world orthopedic practice. Therefore, we support the business from the very beginning. After the first operations performed, we help to observe patients, suggest some ideas and give advice until the moment when the device is removed. By the way, it can be removed from both legs in 3 minutes, but how to do it is what also should be learned.
And finally, what can you advise entrepreneurs who are just about to choose their franchise?
I believe that you need to focus on the work of the business, the experience of franchisors and the lack of competition. Our business has been operating for 27 years. We have double experience – it includes both business development and medical treatment. And there is practically no competition, the franchise is unique. These are very important factors.
Learn more about Veklich franchise
DIDN'T FIND WHAT YOU WANT?
ASK THE EXPERTS