Franchise number 1: McDonalds!
Top 5: fastfood, retail, logistics
Top 10: + beauty industry
Top 15: + cleaning
Top 20: + fitness, mobile phone repair, education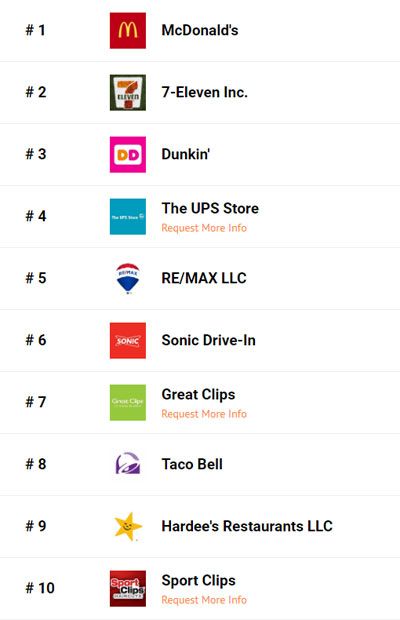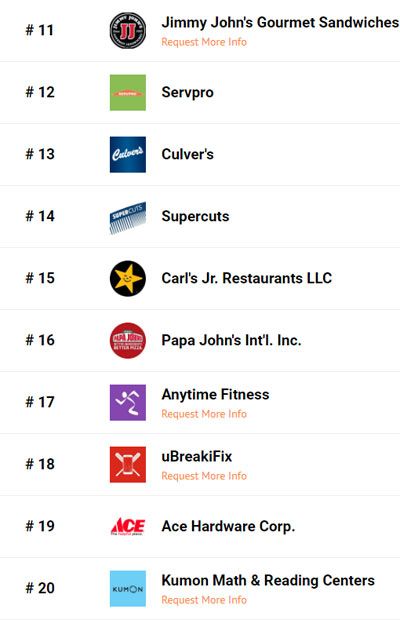 It is worth paying attention to the exponential growth of the company uBreakiFix. Worldwide sales of smartphones are breaking records. This company is the first time in Top20, although it is a very young company, starting with the repair of iPhones at home.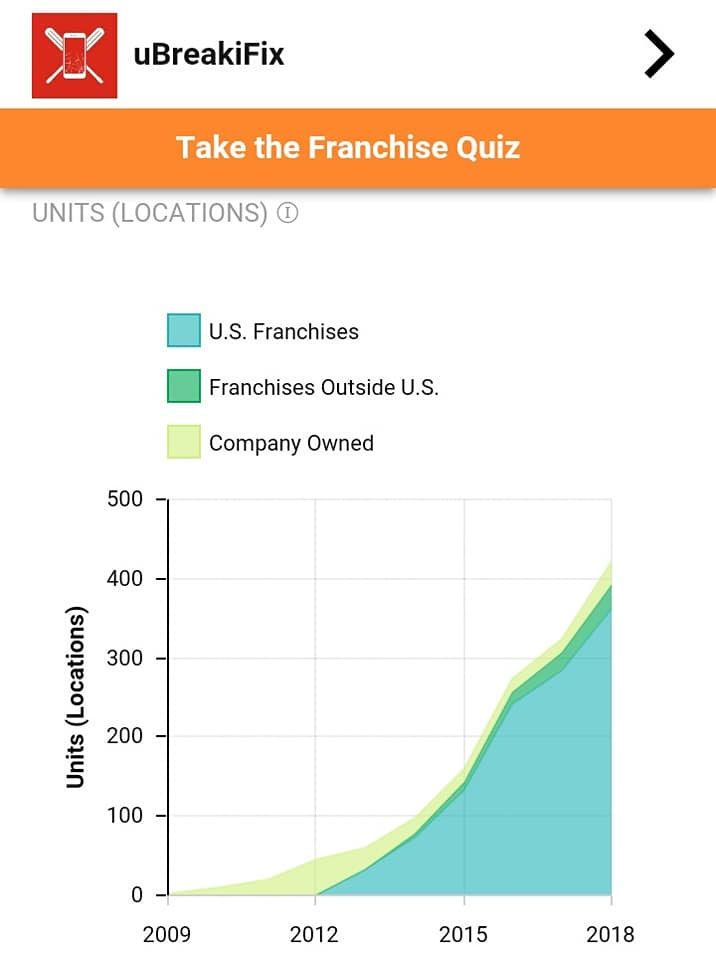 The franchise rating of TopFranchise.com
---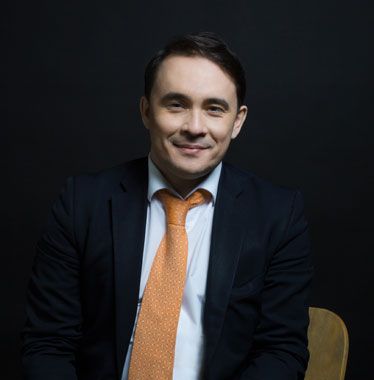 Author: Vasil Gazizulin,
Founder Topfranchise