Wellness and fitness: together more efficiently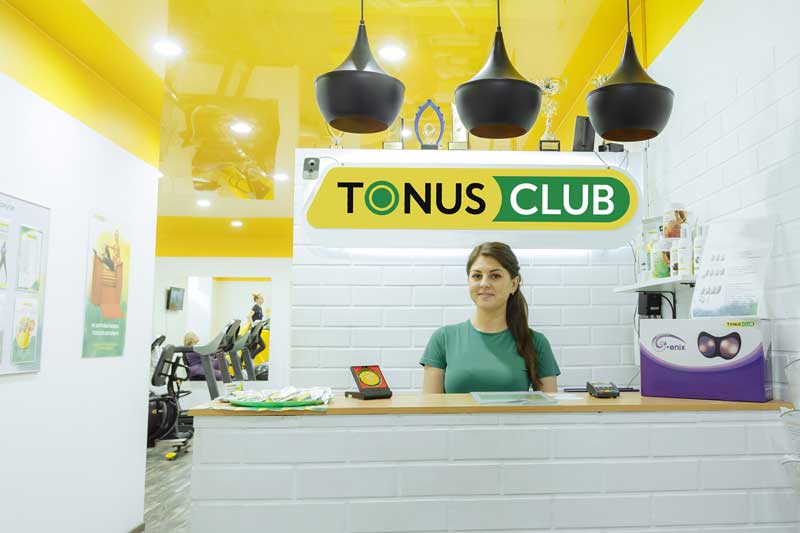 Fitness clubs are constantly looking for new opportunities and vectors for growth. Combining fitness and wellness is one of such vectors, the managers of the Tonus Club studios, as well as the owners of their own wellness equipment production, Irina Chirva and Elena Korostyleva, consider.
You position the Tonus Club studios as wellness centers. Why did you choose this direction, and not traditional fitness?
Irina: We started the business 15 years ago and even then created a sought-after niche product. We have a clear proposal for women's training programs, allowing to keep the body in good shape. We have a clearly defined target audience, a transparent pricing and marketing policy. Over all these years, a successful franchise has proven that a product that fully meets customer needs will never cease to be relevant. Women 35+ want to look attractive and feel good. And we give them a package of services to achieve this goal.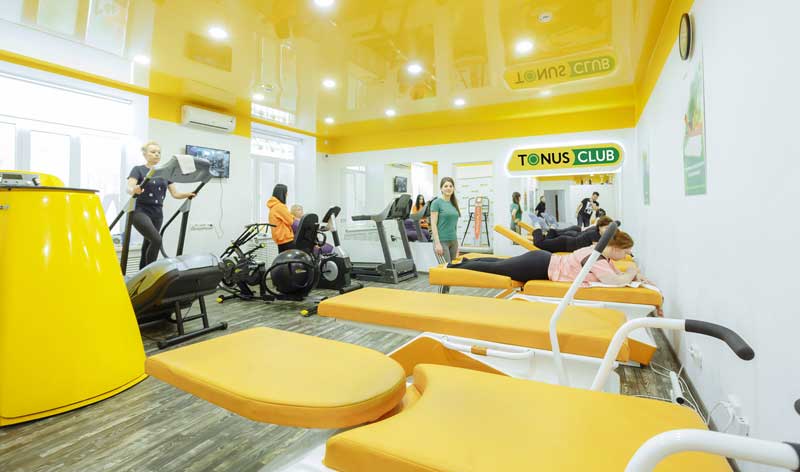 And is this due to the range of equipment presented in your studios? For an ordinary fitness club, most of them are unusual ...
Elena: Of course, we selected equipment for our own needs. We are not only cardiovascular machines. We have many other interesting equipment - vibroplatforms, inversion chairs for stretching the back, equipment simulating climbing up the hill (or up the steps), horseback riding simulator, various accessories for pressure therapy, etc. But we didn't invent a bicycle either. The format of wellness studios for women came to us traditionally from the USA and Europe. In the same place - at exhibitions and in tours of clubs - we gained experience, looked after interesting equipment and agreed on deliveries. At the time of investing in the first clubs, it was fundamentally important for us to equip our halls with European models at an affordable price, so we mastered the secondary market, that is, we considered equipment that was already in use but had not reached the amortization period and in a decent working condition. In addition, there simply was no such equipment on the domestic market.
Is it the reason that you decided to start your own production of wellness equipment?
Elena: It would be better to say: "And this, too." The fact is that the western market of available equipment is also limited. Simply put, we lacked Western proposals. There were more requests for equipping new studios in the regions than we expected. And then we decided to independently make the necessary equipment.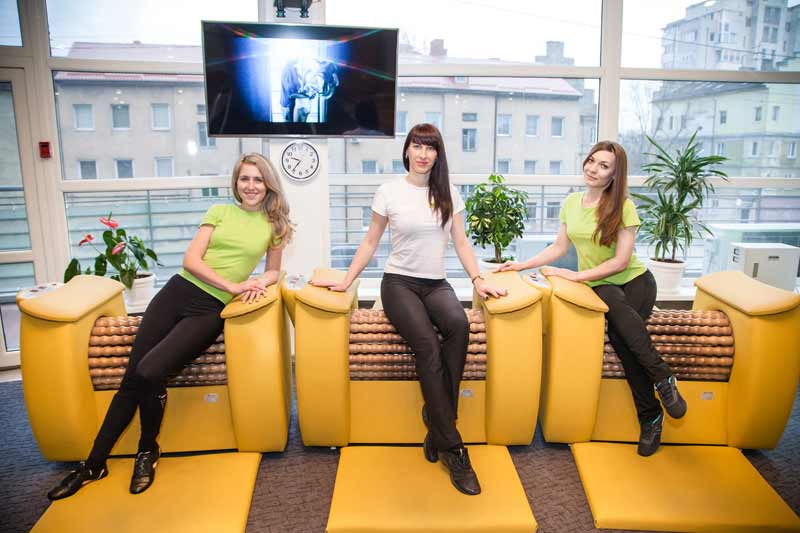 Why do you think that these innovations can be useful for traditional multifunctional fitness centers?
Irina: Indeed, our equipment is not very familiar to the eye of both clients and visitors of fitness clubs. But that is why they should take a closer look. Everything new, unusual attracts consumers who are already accustomed to the standard pool of services. And any novelty in this regard is an advantage.
Elena: Another reason is the reality of business. Our fitness market always lives with an eye on the West. Most trends come to us from there with a delay, but in the end it still comes. And now we see a boom of specialized studios abroad. Most often it is a group cycle or functional training. But we also see very well the capabilities of our simulators in this niche. Several exercise bikes with the ball - and you can conduct classes for small groups.
Irina: At the same time, it is not at all necessary to have wellness equipment in the common room on a par with weight and cardio training equipment. We have seen many wellness zones in US clubs that we can use. SPA services have long taken root in fitness. By analogy, fitness and wellness can coexist. The same roller trainer is a massage that will be useful to any client after any workout: to relax the muscles after the load, to have some rest before leaving the club. You can build a small lounge area, which will enjoy the same success in our experience.
Elena: Around the world, fitness today is finding new features and looking for new ways. Cooperation with medical centers, wellness clubs, sports facilities allows us to provide more diverse services and take the fitness business services to a whole new level. We are sure that cooperation between different areas is the future of the health industry. We see that wellness can give fitness. And hope to be heard.
Learn more about the TONUS-CLUB Franchise
DIDN'T FIND WHAT YOU WANT?
ASK THE EXPERTS