Description of AcademKids English Language Kindergarten Franchise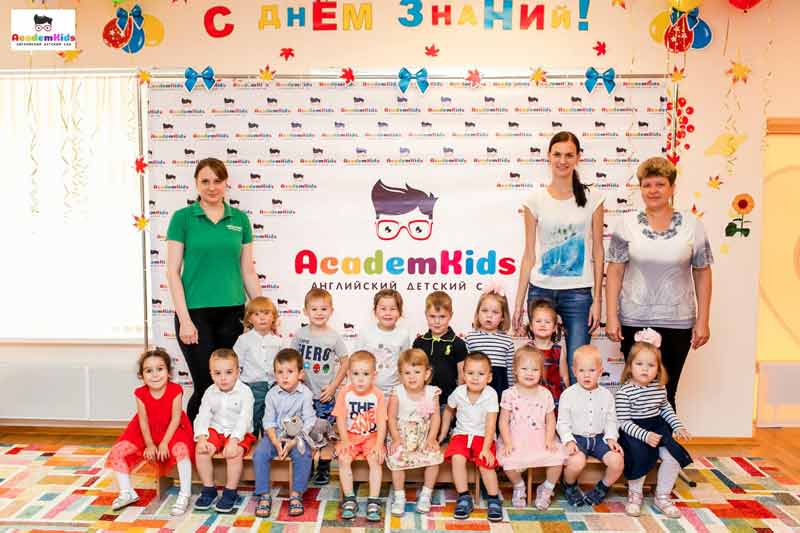 English language kindergartens, AcademKids are private educational establishments for children from 1, 5 to 7 years old with a wide range of additional classes within the program.
The reasons why parents choose Academkids
AcademKids kindergartens create ideal conditions to fully reveal the talents and abilities of each kid. The educational process is based on the development of personality and skills of a kid. It includes daily English classes, author educational program based on the system of education named "School 2100" and a wide range of additional services which help prepare a kid for school. Our kindergartens are open for you and your kids from 7.00 till 20.00.
We encourage you to start your own turnkey franchise kindergarten with further support and a licence.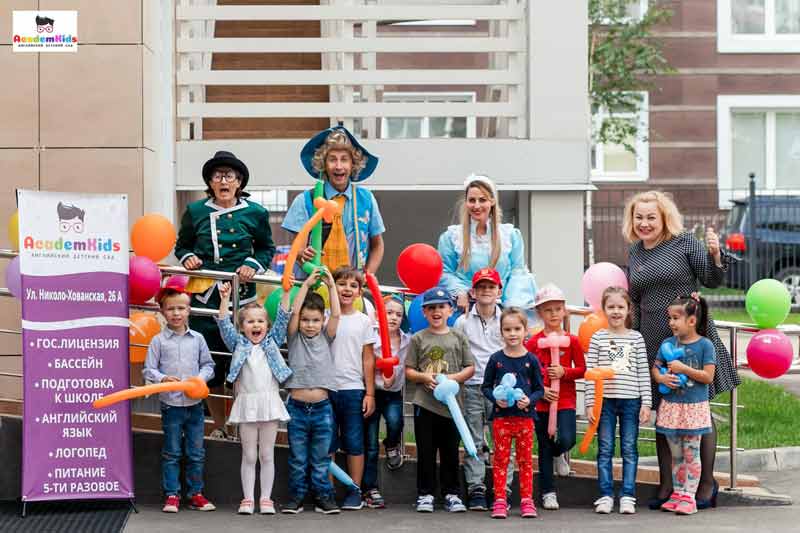 Our team has many years of experience in education for kids. During relatively not a long time (just 2 years) we have been on the market of pre-school education, we learnt all the requirements of parents. Referring to them, we have established all the processes for balanced kids` development.
Why is it a good time for opening your own private kindergarten?
According to Rosstat surveys, 185,000 kids are born in Russia per year but only 64.6 % of kids attend kindergartens. More than 35% of kids aged from half a year to six years need to attend kindergartens. The groups at state kindergartens are overcrowded which leads to bad quality of educational services there.
For the last 20 years, the baby boom in Russia was in 2015, which resulted in the increase in the demand for pre-school educational establishments. The tendency is expected to continue by 2025, therefore, private kindergarten business is really promising.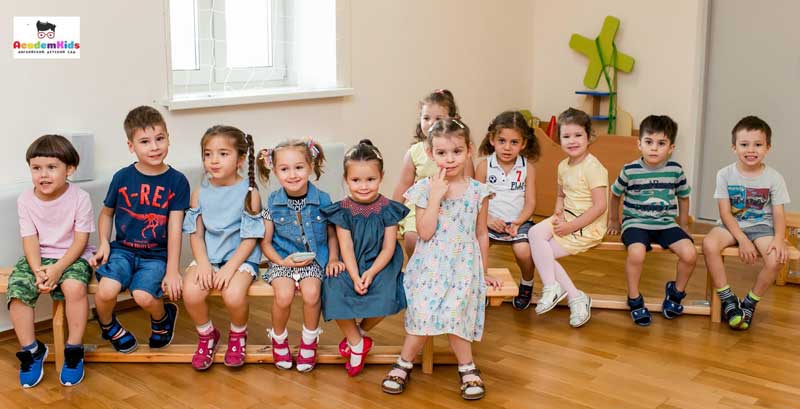 The happy faces, smiles, and achievements of our kids suggest that we are doing a great job!
Open a kindergarten under the brand name AcademKids which will be lucrative as well as a socially conscious business.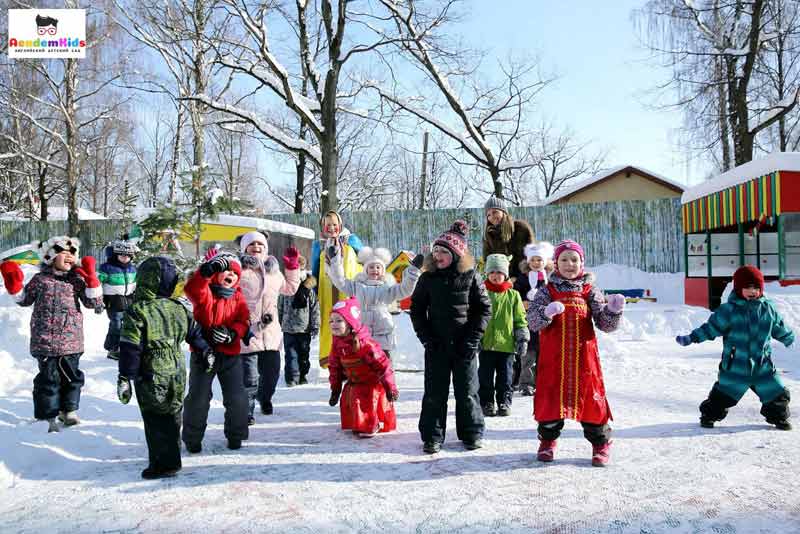 We will assist you.
Your own supervisor will assist you in:
Preparing to launch the business, i.e. to find the building or premises, arrange documents (licences and subsidies), and staff training;
To start all the working processes (main kindergarten activity, additional education, meals, events);
To start advertising and marketing campaign;
And train you to sell the services and work with partners.
AcademKids Kindergarten Format
The kindergarten can be started in operating preschool educational establishments or in a new housing complex or other buildings which comply with the following requirements:
Space from 500 sqm for 3 - 5 groups,
Music halls and gym,
Catering unit,
Administrative room.
AcademKids Franchise Offer
Space: from 500 sqm;
Number of groups: from 3 - 5 ppl;
Total number of kids: 60 kids attending the kindergarten and 40 kids attending extracurricular clubs;
Net profit a month: from $6,010.
How much does AcademKids franchise cost?
AcademKids has the franchise fee of up to $10,000, with total initial investment from $61,550.
Initial investments: from $61,550
Rent + damage deposit (500 sqm);
Required documents;
Renovation and branding;
Furniture and equipment;
Office layout;
Marketing and advertising;
Franchise fee.
Payback period: 24 months
Average monthly turnover: $39,780
Royalties: 5%
Franchise fee: $10,000 per group (minimum 3 groups - 500sqm).
The franchise fee includes:
AcademKids brand name and brand style.
Guide on opening the kindergarten with the description of all business processes.
Assistance in the preparation of documentation for obtaining licensing and passing inspections of the SES and the State Fire Inspectorate.
Preparation of legal documents including the ones for subsidies.
Assistance in choosing premises, recommendations on all necessary requirements for the premises, making and maintenance of the lease agreement.
Purchase list of necessary furniture and equipment.
Recommendations on choosing suppliers and partners.
Tips on creating a schedule for effective educational activities.
Assistance in selection and training staff. Training for a partner and their employees.
Instructions and recommendations on arranging main kindergarten activities.
Author's methods for teaching children from 1.5 to 7 years. The program "Mom and Baby" for children from 1 year.
Training in additional kindergarten services, with instructions on their implementation. Summer city camp.
Consultation on maintaining the performance system and service quality control.
Help in arranging catering system in kindergarten.
Marketing support: an individual page on the company's website, help in setting up personalized contextual advertising, advertising campaigns, and promotions.
Training on child services sales.
Personal curator, consulting support of relevant specialists in various fields. Personal account on the federal site, with an access to the archive of experience and knowledge.
Profit: $2,500 from one group
Other current expenses: $20,000 - $25,000 for advertising and branding
Request Free Info