Copper Branch Franchise For Sale
Copper Branch Franchise For Sale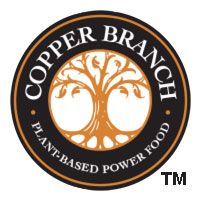 Copper Branch Franchise Offers - Cost & Fees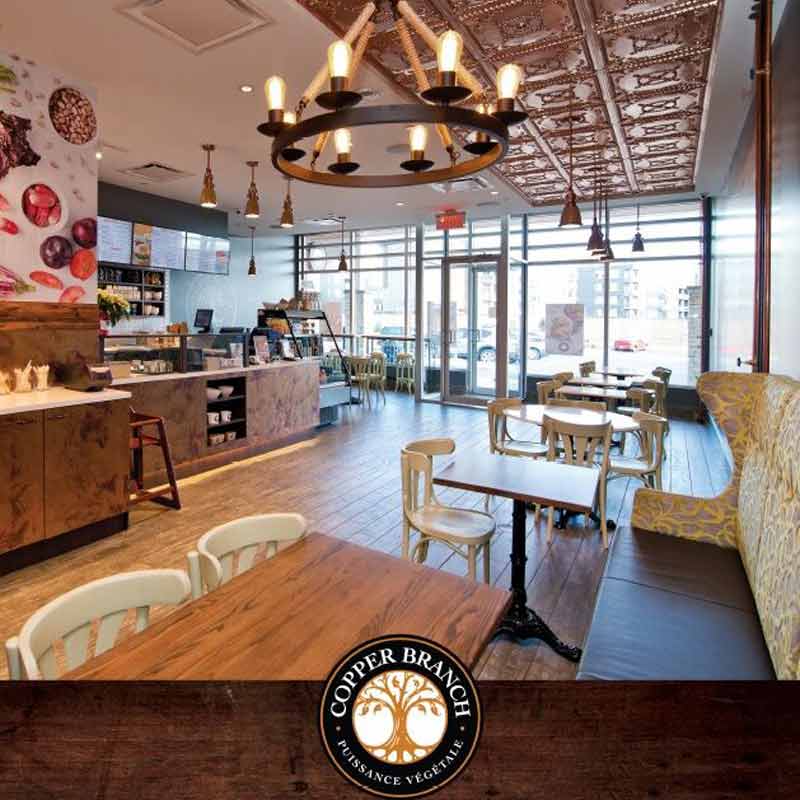 100% plant-based, health-focused cuisine, featuring salads, power bowls, burgers, sandwiches and smoothies. All menu items are created with chef-inspired flavours and crafted with plant-based, gluten-free, organic and non-GMO super-food ingredients.
Welcome to Copper Branch, Leading the Food Revolution!
100% Plant-Based – Turnkey Franchise Solution – Expanding Nationally – Chef-Inspired Menu
Copper Branch offers a turnkey solution. Our restaurants are successfully managed by implementing trusted and proven systems in place to assure that our food quality, customer service and brand image are maintained at every Copper Branch location.
Our mission is to serve great tasting and signature plant-based foods, prepared with only the freshest and most wholesome ingredients, served-quickly by our friendly staff while being completely responsible and ethical in the entire process.
Our store operations are simple to manage and require little to no previous restaurant experience – just a passion for managing people, interacting with the public, and the pride in serving 100% plant-based foods.
Why the Healthy Foods Industry?
Studies demonstrating the importance of food on health are continuously being released and consumers have, more than ever, a conscious understanding of this relationship. Obesity and disease are of increasing medical concern, especially in more developed countries, where lack of physical fitness and unhealthy nutrition cause an increasing number of preventable deaths.
Along with the major health-trends in the food industry, awareness of meat production's environmental implications is also bringing more people to plant-based foods. Food studies have ultimately proven the importance of food and diet on our health. More consumers than ever are following the trend of healthy eating and the demand for 'healthy' food products is on a major growth surge.
Why Choose Copper Branch?
People are tired of all the restaurants promoting a healthy offering that is not sincere. Our consumer knows at Copper Branch they can choose from a 100% plant based offering on our entire menu. We are a defined concept with no mixed messages and consumer trust is very high. The concept is driving the brand.
Owning and operating a restaurant can be very rewarding especially when the food offering has such a positive effect on your community.
We service the mass and offer an all day menu with several revenue streams including online ordering, delivery and catering.
We are in high demand because we do not GRILL or FRY our menu items. We have more retail space opportunities.
We have a turn key design capability to ensure construction is done on budget and in a timely manner.
We offer a comprehensive training program and ongoing support both with in store visits and using our franchisee training portal.
We are not a trend. Plant based diet is becoming more and more of an integral part of people's lifestyle, so our and hopefully our customers longevity is certain.
The Copper Branch Difference
Copper Branch offers an experience to consumers no other food establishment currently provides. A chef-inspired menu crafted with whole foods, plant-based and elevated branding makes Copper Branch poised for mainstream acceptance as the average consumer is more health-conscious and food aware than ever before. Copper Branch is fully capitalising on the wholesome, plant-based, non-GMO, and fast-casual restaurant market.
Our intensive training program will assure that our franchisees and their restaurant managers are all capable of running and operating every aspect of their Copper Branch location. Our team will provide you with the necessary manuals, guides, and marketing material to assure your operational success.
Bring the Best to your Community
We strive to be a franchising company and are continuously looking for franchisees and owners to bring success to the Copper Branch™ brand and mission. Owning a Copper Branch is a tremendous financial and communally-beneficial opportunity. We currently have 39 franchise units in operation and are looking to expand in selected regions throughout the world. We seek qualified partners with high business experience and financial resources.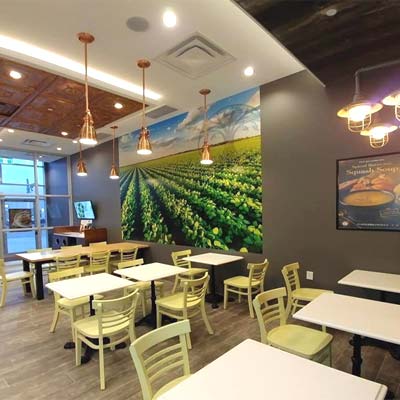 How much does Copper Branch franchise cost?
Copper Branch has total initial investment range of €220,000 to €380,000.
Mall locations - kiosk (up to 400sq/ft):
Investment Level €220,000 - €290,000
Street, strip, pad locations - restaurant with seating (600sq/ft - 2,000sq/ft):
Investment Level - €290,000 - €380,000
Nourishing and inspiring communities with a wholesome, chef-inspired, and accessible 100% Plant-Based Power Food menu.
Are you ready to bring our power food movement to your market?
Request Free Info


At the moment we can not connect you to the representative of this franchise.

Find other similar franchises in our catalog!
The information is provided from public sources on the Internet
Ask a question about the franchise