Franchise of Speedcubing Children`s Center UKUB
What is speedcubing?
It is an engaging kind of sport which develops memory and logical thinking. Rubik's Cube championships became popular worldwide. Solving Rubik's Cube, the participants feel the spirit of competition, excitement and joy of victory.
In our center Rubik's Cube is solved for 11 seconds!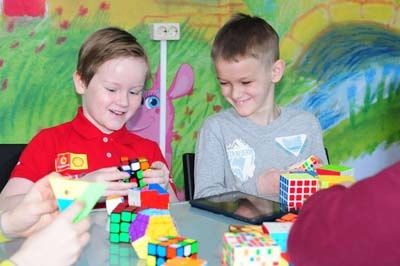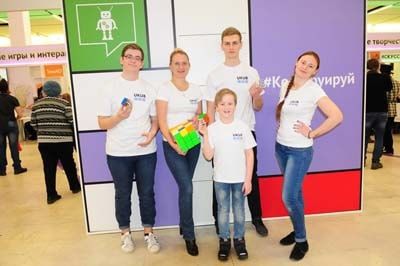 We apply our own methodology for teaching kids aged from 4 years to solve the puzzle.
We offer classes for school kids groups, private lessons and private home lessons. Adults are also our audience. We organize corporate events, using the idea of solving Rubik's Cube. During the event the teams create their own pictures made of Rubik's Cubes.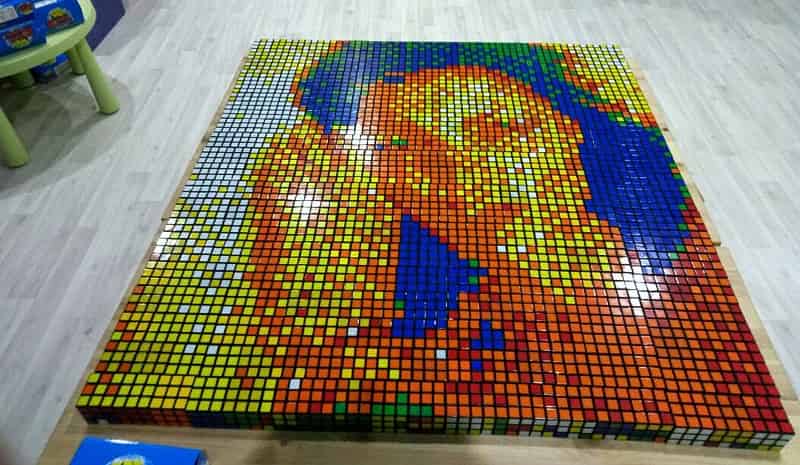 Rubik`s Cube is having the second wave of its popularity. It hit shelves worldwide in 1980. Apparently, everyone has an old Rubik's Cube which their parents solved then. Open speedcubing center now and make money on highly evolving trend of early child development.
On average, a child is attending the center from 1 to 3 years, the period of learning depends on the complexity of puzzles.
The lessons are fun, kids see their progress, take part in competitions and improve their performance at school.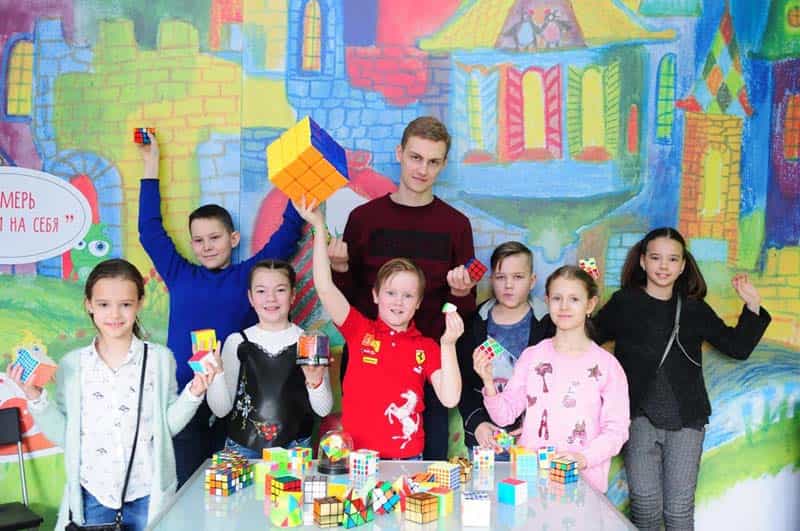 UKUB franchise is intended for the people who like to work with kids; willing to build relationships with schools and companies, have zest to life and willingness to deal with and develop educational or event business.
To start the center not more than 2 people are required: you and a teacher/ trainer.
How much does UKUB franchise cost?
UKUB has the total initial investment range of up to $20,000.
Initial investments: $ 20,000
Rental
Equipment ( Rubik's Cubes and other puzzles)
Furniture
Polygraphy
Uniform for employees
Lump sum payment
Payback period: from 5 months
Average monthly turnover: on request
Group and private classes
Master classes for school kids
Master classes for corporate events
Selling Rubik's Cubes and other puzzles
Royalty: on request
Franchise fee: on request
The right to use Ukub methodology
Useful material for classes
Training on group enrolment and arranging corporate parties
Partner discount for purchasing puzzles
Adding to company website
Training in Ukub Moscow`s center
Other current expenses: none
Request Free Info

UKUB franchise business-model
You can make good money with the cubes!
Our experience suggests that there are 5 efficient ways to make money with Rubik's Cube.
Group and private classes for preschool and school kids
Master classes at schools
Corporate events for companies and teambuilding
Selling puzzles
Creating custom pictures/ Rubik's Cube Mosaics for interior design
Customer reviews on UKUB speedcubing center
---
Speedcubing club for kids
On average, there are 18 kids who attend group classes (approx. 5 people in each group), 4 classes a month, one hour each
Near 7 new students are enrolled every month, they attend private lessons
More than 40 classes are held at home
3 master classes for 2 hours each are conducted at schools
Income: on request
---
Corporate events
2 events a month. Event scenario is written for every customer.
Income: on request
---
Selling puzzles
On average, 10-20 Rubik's cubes are sold per month
The buyers are mostly our center students
There are more than 30 different puzzles available at the store
Income : on request
---
Creating Rubik's Cube Mosaics
The price of the mosaics depends on its complexity and size
---
Total turnover from all services: on request.
Expenses:
Trainer`s salary, hourly rental, communication services, income tax (simplified taxation system).
Profitability: 48%