trueVRsystems Franchise For Sale - Virtual Reality Entertainment Centre
trueVRsystems Franchise For Sale - Virtual Reality Entertainment Centre

Description of the Virtual Reality Entertainment Centre
"trueVRsystems"
Want to shape the future of Location Based Entertainment? We are building a future proofed business that grows with the community, creates a positive social environment and promotes a healthy balance between the tech & entertainment lifestyle… From the second your guests step inside and teleport to a world they are filled with adrenaline, adventure and unfathomable fun.
Our approach is friendly, social and team orientated. Children, tweens and adults can explore together, while improving their physical fitness and mental agility. trueVRsystems is the most advanced unavailable@home centerpiece, VR entertainment platform yet. We are rapidly expanding our toolbox VR experiences to remain at the cutting edge and our goal is to be a global brand.
Size of arena
From 100 m2 arena floor space. Actual venue size larger to accommodate other facilities, e.g., bar area. Recommend min. 450 m2 total venue size.
Franchise offer
trueVRsystems Franchise Offer is unlike other franchise offerings. Instead of trying to fit a square peg in a round hole we work with successful applicants to tailor make a solution specific to your market. The common denominator is the trueVRsystem. It is a proprietary, customized VR entertainment platform which forms the centerpiece attraction for your VR Centre / Arcade business concept or an add on profit center to your existing entertainment facility.
Investments
Initial investments: from $300,000
Total CAPEX for the trueVRsystems, your VR "box of tricks"
All needed Hardware (Server-Command Station, incl. pre-installed Software)
Proprietary trueVRsystem 2.0 Software
The Diamond Skull and The Pathogen VR Experiences
Wifi connection
Switch 24 Ports
Motion capture cameras (Optitrack 17 V tVRs, 13 W V. tVRs, Slim 13 V. tVR)
Customised VR headsets (HMD)
Backpack computers, batteries
Backpack secondary Charger Station
Hand and feet tracking overlays
Striker VR weapons with recoil, incl. Charger Station and batteries)
Calibration Square and Wand Kit
Cables and Clamps
Replacement face covers
Does not include budget for theming, branding, flat screen TV's, etc. Is for the system only.
Payback period: from 12 months
Average turnover per month: $53,280 @40% customer occupancy, excluding revenue from drinks / food, etc.
Franchise fees: 10% income from user experiences only.
All software licenses, 24/7 system support, standard, updates, 20 km exclusive area.
Other current payments: none
Request Free Info

Additional information
Master Agency (country) – $150,000 upfront. Min. 5 arenas (150 m2) opened per year.
Area Developer (county) – $50,000 upfront. Min. 2 arenas (150 m2) opened in 1st year.
Terms negotiable, depending on country and area.
Single Centre - no upfront. Reserve 20 km radius - $15,000. Must open within 9 months, deposit deducted from CAPEX. (Terms and Conditions Apply)
Success story
"trueVRsystems is the best career move I've ever made; a game-changer. Being in the VR space is amazing. If you've got the energy, drive and you love flexing your creative muscle, the rewards are awesome. I'm watching the industry boom and playing my part in it."
Joerg Hauri, Franchisee, VR Centre Basel, Switzerland
"From the moment I first put on the goggles I was convinced that I had discovered a unicorn and I wanted to be part of the VR growth story. Our trueVRsystem will be the only one operating in a 30 km radius and we have the population density to open another in our area and to grow"
Dariusz Kaleta, Arcade Lounge, Franchisee, Germany
"After visiting many other VR centres, we came to see the R&D centre. It blew me away. We set up a fundraising page on fundedbyme.com and the response was fantastic. We reached our target of SEK3,000,000.00 in a matter of days and bought the Swedish Master Agency. Our first site opens in February 2018."
Micha Velasco, VREX, Master Franchisee, Sweden
Business model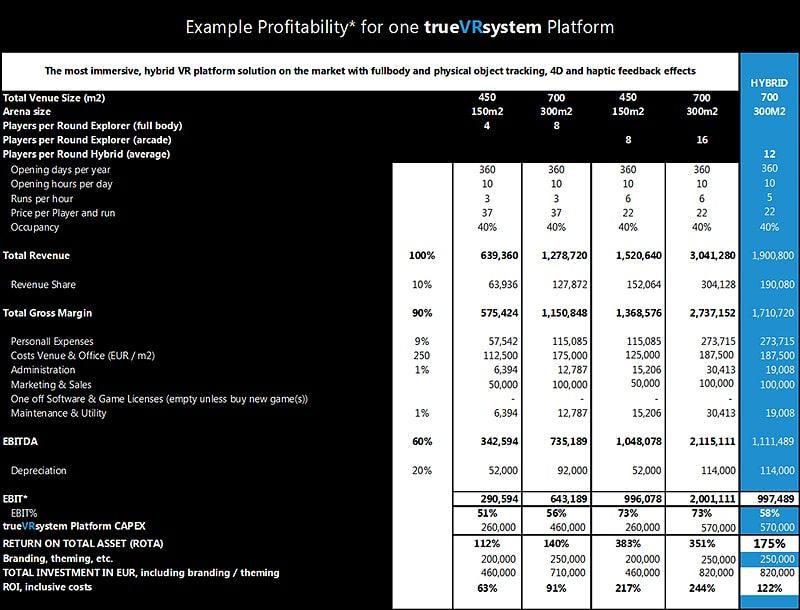 Requirements to buy the franchise
Professional work ethic;
Financial acumen;
Leadership qualities;
Computer savvy / Technical know-how;
Customer service orientated;
Sufficient capital;
Follows best practices;
Good communication skills.
Requirements for the arena
Minimum 450 m2, including arena floorspace (150 m2)
Requirements for the venue
trueVRsystems offers standard and bespoke centre set-up. The difference always comes down to cost versus complexity.
There are very few constraints and as long as your available site can tick the below boxes as a minimum then we are certain we can create the best solution:
Standard arena footprint (bespoke available) ~12m x ~12m (150 m2)
Min. ceiling height 3 m, ideally 4 m
Good access to power sockets
Adjacent entry /exit for footfall
Storage (equipment and spares)
Strong wifi connection (min. 5 mb up and down)
No direct sunlight
Suggest an additional 300 m2. i.e., space for bar / food, other vr activities, etc.
Franchise advantages
Established and proven VR entertainment platform
Support Business planning (financial and business planning)
Professional business consultancy service available
Full staff training
The ability to earn recurring income
24/7 system support
Access to the latest innovation, systems and improvements
A dynamic and growing VR content offering
Flexible, localised theming for every arena (alongside trueVRsystems core brand elements)
First to market advantage for operators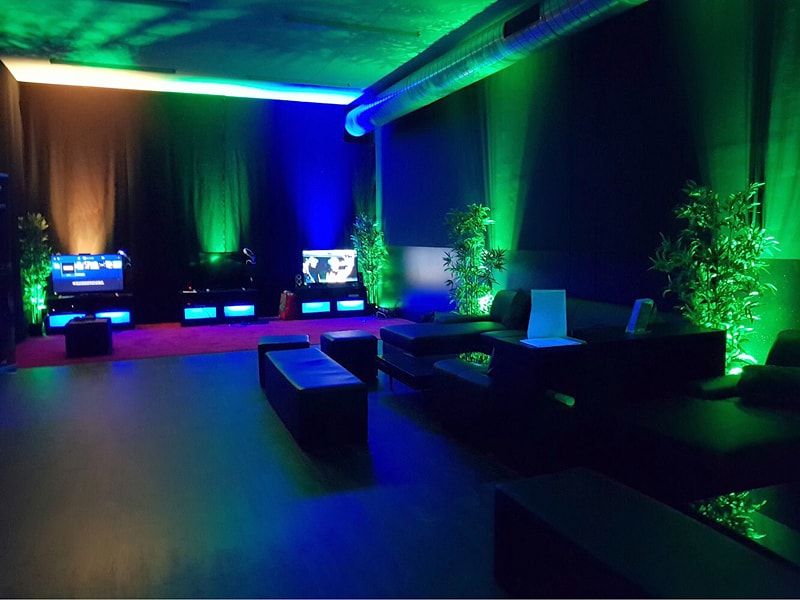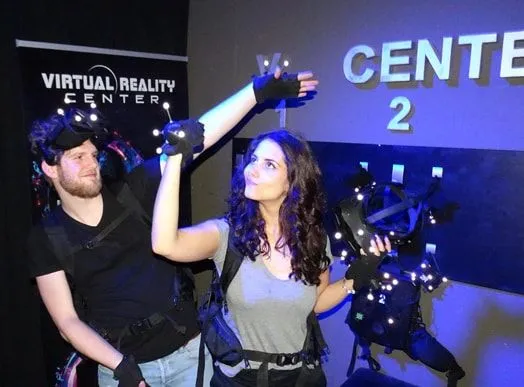 Starting investments from:

$300,000

Company type:

Entertainment centre

Year company was founded:

2016

Year of launching franchise:

2018

Franchised companies:

3

Owned companies:

2

Corporate Address:

Kratgasse 18, 8307 Ottikon b. Kemptthal, Switzerland

Units in Germany:

1

Units in Switzerland:

5

Units in Sweden:

1

Units in Canada:

1

Units in Chile:

1

At the moment we can not connect you to the representative of this franchise.

Find other similar franchises in our catalog!
Information provided: RedCube GmbH
Interested? ASK QUESTIONS ABOUT THE FRANCHISE
Representative of the company
Feedback
Ask a question about the franchise