LANZHOU Franchise Opportunities
We created LANZHOU to build the largest and most popular fast food chain in the Chinese food segment. Now we have 5 own restaurants in Kazakhstan and Moscow, 9 restaurants are open under a franchise.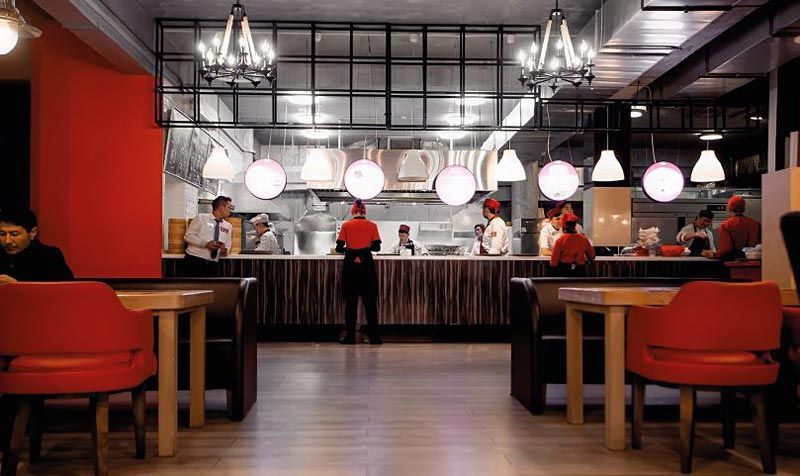 We created the brand in 2017 and it immediately burst into the market. Operational "0" of the first restaurant was achieved in the first 3 weeks of operation! For all the time of work, there was not a single month with a loss. The return on investment costs comes after 12 months of the restaurant's operation.
The accumulated experience of opening a restaurant, experience in the selection and training of a team, special contacts with suppliers of ingredients, our own business model and developments - we are ready to pass all this to our franchisee partners.
The exclusivity of the product, technology, business process standards, detailed instructions for team work and quality control are the keys to your success with the LANZHOU franchise.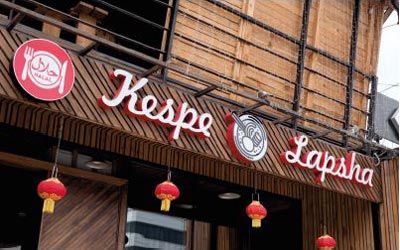 Fast and delicious food
Fast food is a guarantee of the fastest earnings after opening. A large flow of guests, low labor costs, well-established technology and the experience we have accumulated will become ideal conditions for a quick and profitable launch of your LANZHOU restaurant. In our menu: noodles, lagman, salads, manti, the dish output is from 350 gr - one serving is enough to feed an adult man! We are open to all our guests by means of an open kitchen. We offer a show kitchen for our guests, so that they can see the entire cooking process of the dish they ordered. We are ready not only to launch your turnkey business, but also to fully train staff and share our priceless experience in creating successful projects.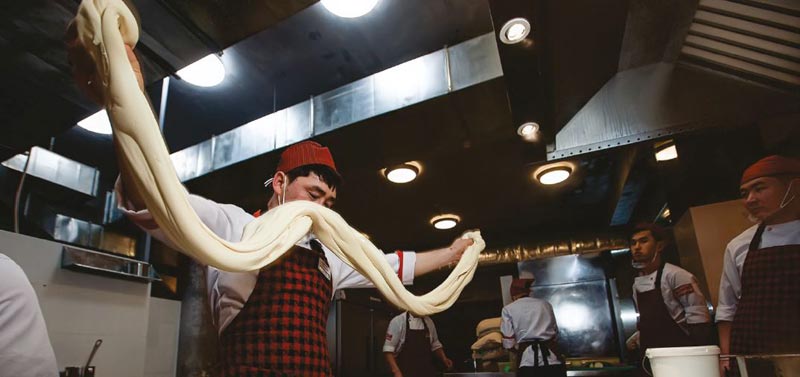 Trade format
Food court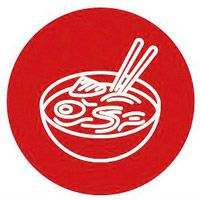 Fast food restaurant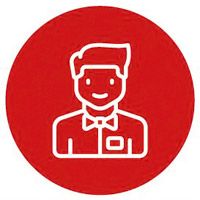 Food street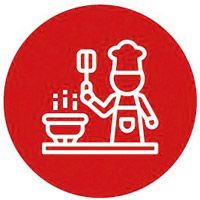 Advantages of business based franchise LANZHOU
1. Unique technology
Our technology allows you to minimize the costs of preparing a product, make its product tasty and healthy.
2. Quality control
We personally constantly check the work of the chefs and monitor the taste of our dishes. We carefully select suppliers and therefore our guests are always satisfied with the taste of the product.
3. Delicious like they have
We studied the technology of cooking real national Chinese noodles and learned how to make it as tasty as theirs. A guest who once tasted Chinese noodles in Chine, will not be able to distinguish the taste with our product.
4. Availability
Low cost allows you to make the sales price of the finished product affordable.
5. Only useful ingredients
No preservatives or flavor enhancers - we offer truly healthy food.
6. Continuous production
Our technology includes constant continuous production, which allows the team to be involved in a constant working process.
7. High turnover
Thanks to the proven technology, we serve the dish within 3-5 minutes, which affects the high turnover of tables. We serve up to 1,500 satisfied guests per day.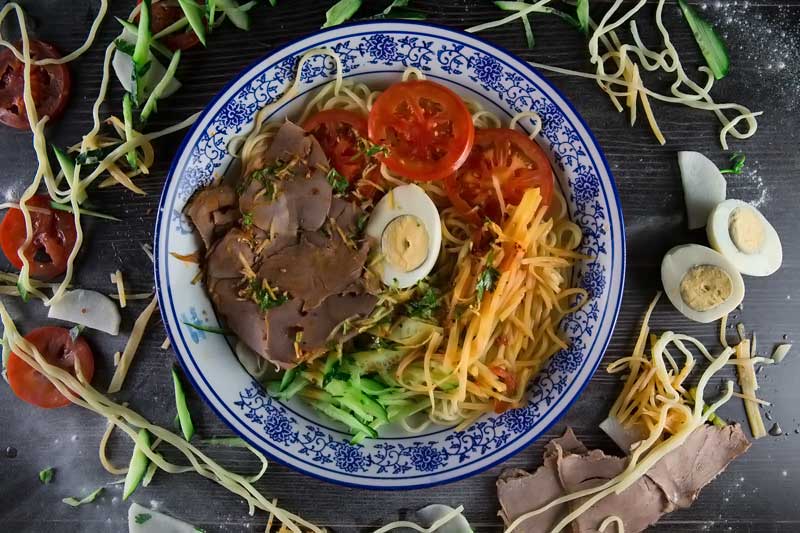 4 components of the succesful franchise LANZHOU
Idea
We created a project that has no analogues throughout the CIS, which makes it attractive among many proposals of the fast food market.
Investments
The return of investment in the project makes it already in 10 months, and the net profit in the first month of the restaurant operation.
Team
We have described all the standards for each member of the restaurant team, which makes the work almost autonomous.
Security
We use only quality ingredients without various preservatives and dyes. We guarantee food safety for our guests.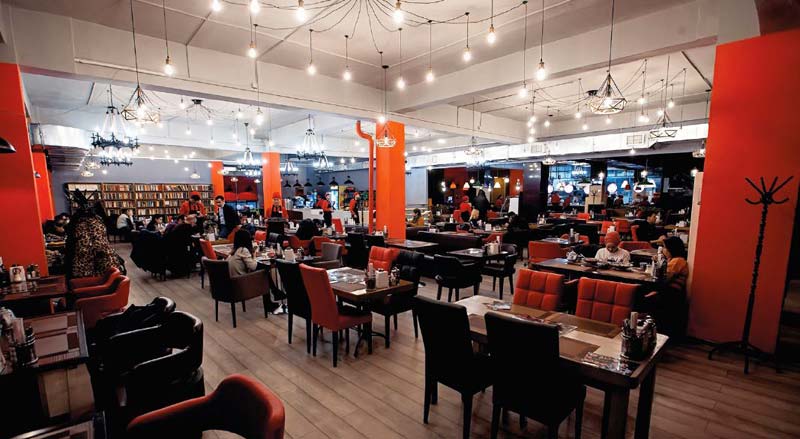 How much does the LANZHOU franchise cost?
LANZHOU has a franchise fee ranges from $10,000 to $36,000, with a total initial investment from $40,000 to $200,000.
Food court
Restaurant
Food street
Initial investments
$100,000
$200,000
$40,000
Payback period
10 months
15-17 months
8 months
Average turnover per month
$50,000
$100,000
$18,000
Franchise fees
$20,000
$36,000
$10,000
Other current payments
(staff salary)
$9,000
$26,000
$5,000
LANZHOU Franchise Fee Includes
Assistance in choosing a building space,
Lease agreement audit,
Architectural project,
Technical project,
Training of all personnel,
Technological maps,
Technological processes,
Training of the operational activities of the company,
Operational accounting,
Training and support for 6 months.
Use of a trademark,
General marketing promotions,
Opening team 12 people for 2 - 4 weeks for a separate payment,
Internal document flow,
Educational materials,
Service standards, cuisine,
Assistance in choosing equipment, suppliers,
Monthly analysis of the restaurant's work for 6 months.
Request Free Info