Franchise PrintBar - master franchise for clothing production with custom design
Franchise PrintBar - master franchise for clothing production with custom design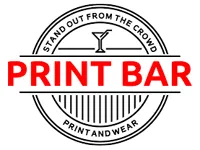 Description of PrintBar - Master Franchise for Clothing Production with Custom Design

Initial investments from: $168,000
Payback period: 12 months
Turnover per month from: $270,000.
Operating profit from: $45,000 per month.
Get a detailed business plan

Franchise advantages.
No analogs in the world market!
The business is well-established in Russia and the franchise can be easily scaled to any country or even continent!
Franchise offer
A leading company in manufacturing custom (personalized) clothing PrintBar offers to start highly profitable, innovative, up-to-date business based on online trading.
The business has been run for three years in Russia and has millions of turnover! We encourage you to start producing clothing (T-shirts, sweatshirts, dresses, etc.) with custom designs in any country except Russia.
Franchise benefits:
Tens or hundreds of thousands in income
Exclusive territory
High profitability and short payback period
A huge clothing assortment without remnants
We provide you with marketing tips and customers!
The technology has been successfully implemented for three years
A unique customization technology
Fast return on investment
High investments liquidity, 70% in fixed assets (equipment, materials)
Trademark, domain, CRM, traffic
Cheap and quick preparation for printing
Unique technology for preparing a layout for printing
More than 10'000 unique designs at once
Website + CRM + TT
Purchase price of fabric
A team of developers - programmers and designers working arround-the-clock.
We provide our partner with:
Country exclusive,
Around-the-clock back office for technological preparation of T-shirts and other clothes for printing
Our preparation and printing technology, allows you to create clothes with custom prints within 1 hour.
4 500 orders per month (from the fourth month of work)
Average check of $60

Average turnover (in the first year of work) is $270,000

Lump-sum payment (varies depending on the country) approx. $100,000
Royalty payment first three months is 5% (further 10%)
Average operating profit is $45,000 per month (the first year of work)
Payback period from 12 months.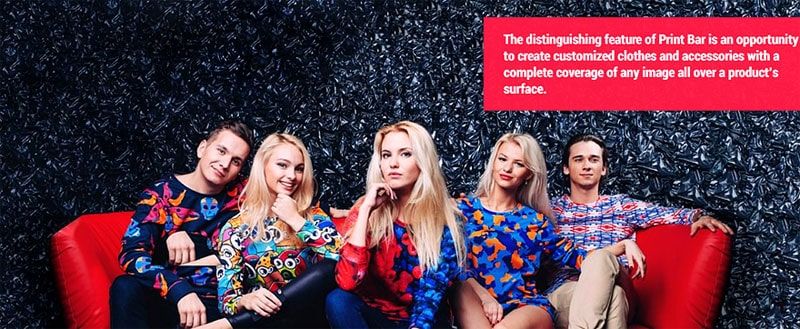 How much does PrintBar franchise cost?
PrintBar has the franchise fee of up to $50,000, with total initial investment from $218,000.
Initial investments: from $218,000 (including lump sum payment $50,000)
Payback period: from 12 months
Turnover per month: $270 000
Royalties: first three months 5% (further 10%)
Well-established highly technological business
Attracting customers via the Internet.
Turnkey business: about $100,000 (depending on the country)
Turnkey business
Website with tens of thousands of products, with unique designer prints
Website translation to the language of your country
A guide to doing business
Start-up team for launching the business in your country for 2 - 4 weeks
Assistance in staff hiring and certification
Franchise guide with all standards of service and work.
Other current payments: $168,000, include
Equipment
Premises and office from 200 to 300 m² rental
Purchase of materials for 2 weeks of work
Staff hiring expenses
Costs for starting PR and marketing campaigns
Availability of $50,000 on the account in the country of business.
Request Free Info

Requirements for buying the franchise
Availability of the necessary funds.
Experience in running business.
Requirements for the room
area 200 - 250 m²
availability of 30 kW electric power.

At the moment we can not connect you to the representative of this franchise.

Find other similar franchises in our catalog!
The information is provided from public sources on the Internet
Ask a question about the franchise