R:ED LAB Franchise For Sale – Training Center
R:ED LAB Franchise For Sale – Training Center
R:ED LAB Franchise Opportunities
About the brand
We are the international network of educational training centers, operating in the field of robotics and coding education for kids aged 4-16 years old (additional enrichment education).
We start our franchising project in 2019. Out footprint counts 4 countries (Russia, Belarus, Kazakhstan, and Uzbekistan) with 20+ franchise and state budgetary institution classes.
R:ED LAB is a unique educational franchise, operating in the Educational Development segment, which includes an educational platform for robotics and IT, software, educational and methodological complexes and robotics kits R:ED of various modifications.
Our mission:
To create innovative and high-quality educational products in the sphere of new technologies, robotics and IT.
To raise a new generation of successful, independent, and competent professionals who will make the future world a better place.
Today R:ED LAB is
International network of educational centers (4 countries - Russia, Belarus, Kazakhstan, Uzbekistan)
10+ educational products
10,000+ trained children
Own educational platform R:ED
Educational Platform R:ED is a set of solutions
Robotics kits R:ED– different modifications for different age groups and different educational programs: from robotics to copter building
R:ED CODE software – an educational environment with built-in lessons, the possibility to program robots in various programming environments
Educational and methodological complexes for multiple educational programs (from robotics and programming to the basics of working with CNC machines)
Professional development programs for teachers
R:ED LAB classes develop in a child
Coding Skills
Logic And Algorithmics
Knowledge Of Exact And Applied Sciences
Engineering Thinking
Computer Literacy
Creative Potential
Size of offices
1-2 classes of 25-30 m.sq. each + cca.10 m.sq of reception area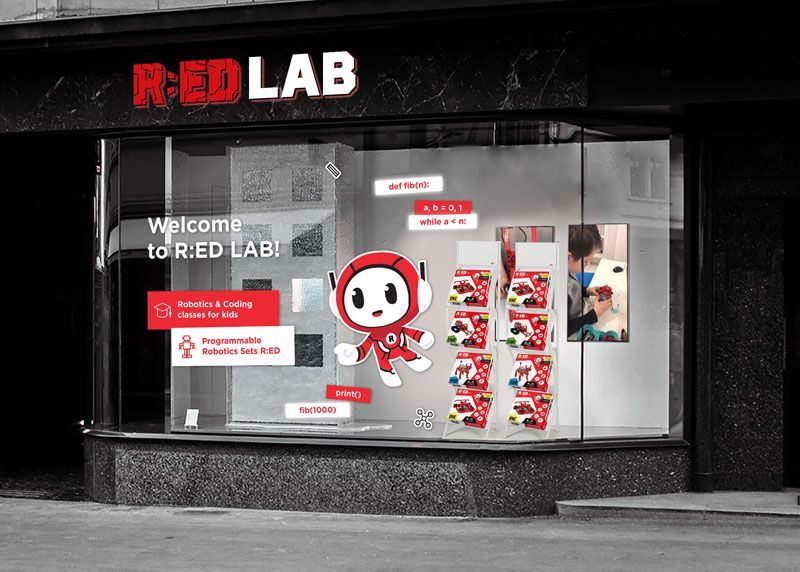 How much does the R:ED LAB franchise cost?
R:ED LAB has a franchise fee ranges from $7,110 to $9,480, with a total initial investment from $27,370.
Initial investments: from $27,370
Equipments (including R:ED Sets, notebooks, projector) = $9,480
Rent+ renovation = $4,740
Furniture = $2,490 Euro
Lump Sum Payment = $7,110
Legal entity registration + other = $1,180
Starting Marketing = $2,370
Payback period: 8 - 12 months
Average turnover per month: $11,850 - $14,220*
* - within 24 months range
Royalties: $240 fixed from the 3rd month
Franchise fees: $7,110 - $9,480 depends on country
Educational and methodological complexes

for all courses (maximum full documentation: course description, calendar and thematic lesson plan, annotations to lessons for teachers, presentation for each lesson for students, homework assignments to students, etc)

Business induction for franchisee owners

(3 days – offline/online)

Two franchisee pedagogues training

(offline/online, training duration is 2-5 days, depends on the pedagogue's qualification)

Franchisee outlet opening guide

– full kit of documents (requirements, specifications)

R:ED Code

proprietary

Software

Alfa CRM

– fully automated system- it covers all the needs during the educational process: from the classes schedule compiling and students and teachers personal accounts creation to the progress and growth areas tracking and monitoring of the payments and profitability of a particular course
Complete set of marketing materials (from printing materials to the outlet design standards)
Other current payments: marketing from $300 monthly * depends on the country
Request Free Info

R:ED LAB Franchise Business Model
R:ED LAB franchise is a successful business, if you manage it properly
R:ED LAB Financial Assumptions
Investments* - from $27,370
Initial Lump-Sum Payment* - from $7,110
Payback period* - 10 - 12 months
Breakeven* - 5 - 6 months
Turnover** - $11,850 - $14,220
Average Check** - $120
Number of students** - 100
*subject to specific countries
**per month within 24 months rang
Our ideal partner
understands and loves children
owns his own business and wants to diversify its assets portfolio
believes in socially significant projects, wants to do something useful for society and earn money at the same time
R:ED LAB Franchise Advantages
Crisis-resilient business of the children's education in the steadily growing EdTech segment.
Verified business model that provides an all-season income and a high customer life cycle (LTC) (offline+online).
Own robotics sets R:ED with a huge number of modifications directly from the manufacturer. Best in terms of price/quality ratio!
Modern and constantly updated educational and methodological programs, which allows you to find an individual approach to each student. Correspond to the Federal State Educational System requirements.
Full cycle support (call-center, CRM, IT, methodological department, HR, locations selection, marketing and promotion).
You become a part of an international holding company!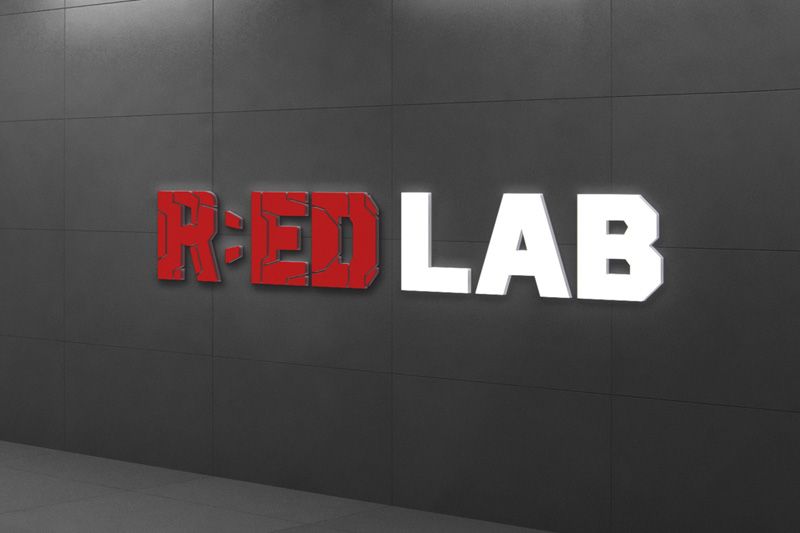 At the moment we can not connect you to the representative of this franchise.

Find other similar franchises in our catalog!
You need more information?
Send a request to get free consultation from the official representative of the company
Vasily Talmach
Complete your request
The information is provided from public sources on the Internet
Ask a question about the franchise