Сonceptual coffee shop franchise with magic predictions on coffee grounds and Tarot cards «COFFEE & TAROT»
Сonceptual coffee shop franchise with magic predictions on coffee grounds and Tarot cards «COFFEE & TAROT»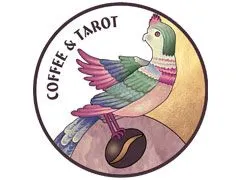 ABOUT THE BRAND COFFEE & TAROT
Coffee shop concept franchise with magic predictions on coffee grounds and tarot cards "COFFEE & TAROT". Every trip to the "COFFEE & TAROT" becomes an occasion for a photo shoot and getting growth motivation.
The coffee shop "COFFEE & TAROT" was opened on June 23, 2020 and immediately won people's hearts. It is located on the central street of the city and attracts visitors with its intriguing name and unusual design. The name of the coffee shop is designed to remove the visitors' fear about esotericism. And arouse interest in what is inside the coffee shop. The coffee shop uses a soft psychological format of esotericism, which arouses interest and comfort from being in a cozy atmosphere.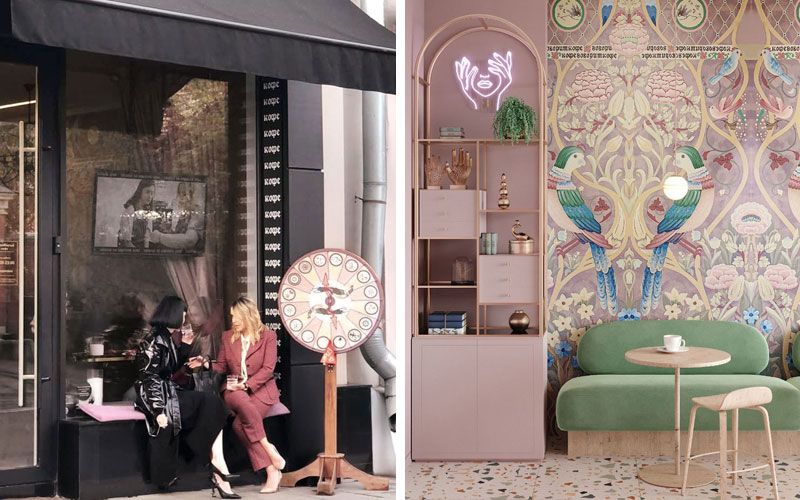 We opened on the first day after the pandemia restrictions in the restaurant business, after the first wave of quarantine - in the summer of 2020. The pandemic has become a new challenge for all of us. People had to find themselves in 4 walls, be alone with themselves and look for answers to many questions that had no answers. And during this difficult period, we wanted to show that people really need communication. It is in the new era that people need answers to their questions.
We decided to give our guests the opportunity to believe that everything will still be and open their eyes to their inner world, resource and purpose. Sometimes, in order to move towards yourself, you need to get an answer to a question in time. We have created a fabulous magical space through which a person not only begins to trust us, he begins to trust himself.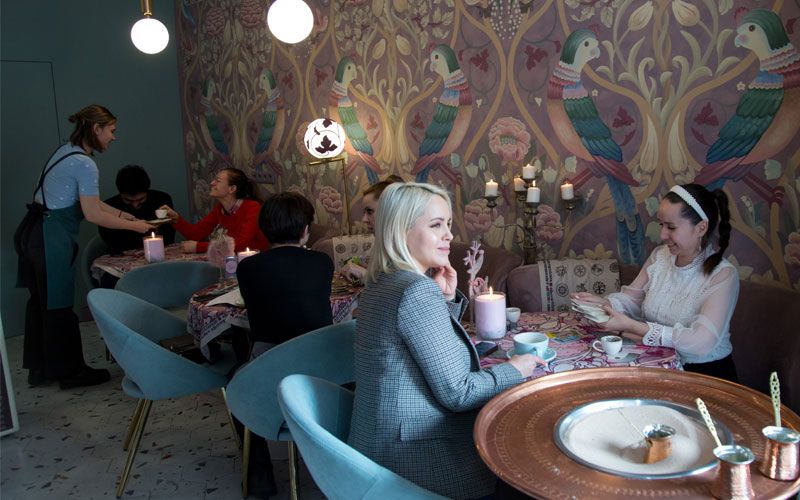 Everyone knows that close people are always invited to a cup of tea or coffee. This ritual in the company of a close friend is sometimes a salvation and exhalation. We tried to create our project so that more people could touch themselves through the usual ritual. Find answers to your questions by esotericism, by playing tarot cards and fortune-telling on coffee grounds.
We employ professionals with psychological education and can easily give hints to any questions that people need so much through a light conversation.
In the light of recent events in the world and psycho-emotional stress, we want people to find their answers easily! After all, this is not work on yourself, for which not everyone has a resource left, this is something that can allow you to start thinking about yourself and relying on yourself.
«Our mission is to remind you that only you are the creator of your destiny, and we are only helpers who create conditions for you, facilitating your path to yourself» - Larina Ekaterina is the founder of the coffee shop.
Request Free Info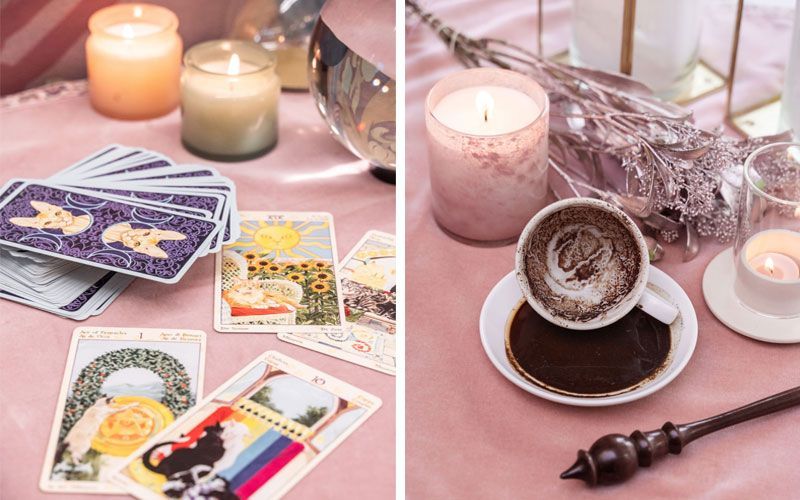 Franchise offer
Our business idea is the synergy of combining several services, which results in something interesting and commercially attractive.
Coffee shop menu:
coffee-based drinks
a wide selection of tea
desserts
The main services of the coffee shop:
fortune-telling for coffee
tea divination
tarot card reading
Events:
transformational games
bachelorette parties
master classes
holidays
Online service:
We have created an entertainment and information portal where you can find interesting esoteric information and tell fortunes in real time.
Our main advantage is the management company, whose staff consists of professionals. Marketers will ensure the flow of guests through effective marketing programs, operational directors will implement and optimize business processes. The top officials of the company will teach you how to plan a budget, forecast expenses, manage effectively and get the desired profit.
Our experience and knowledge will help you create your own successful business.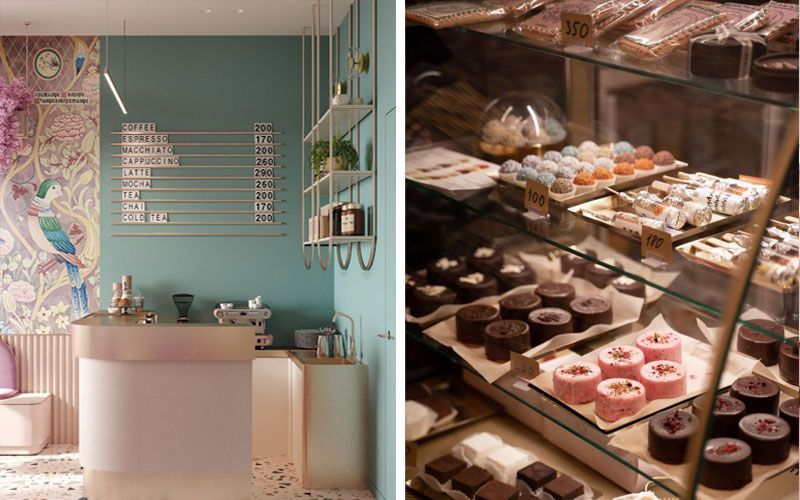 COFFEE & TAROT Business Model
We have developed a unique concept suitable for different locations and target audiences. With us you can choose the right business format!
Room requirements:
large display windows;
location on the first line;
availability of a separate entrance;
possibility of placement in the shopping center.
The format is suitable for city guests (tourists), modern youth, lovers of experiencing new emotions and visiting an atmospheric institution.
Request Free Info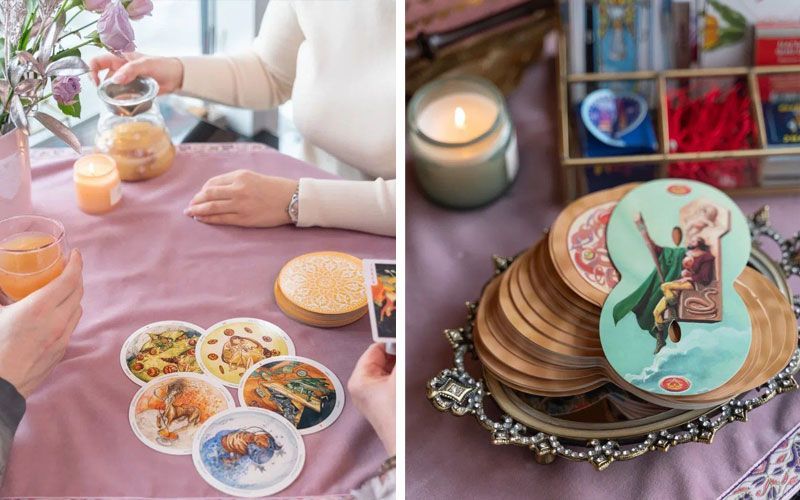 How much the COFFEE & TAROT franchise cost?
COFFEE & TAROT has a franchise fee starting at $20,000 with a total initial investment beginning at $35,000.
Initial investments: from $35.000
Expenses for the creation of an individual entrepreneur
Rental deposit (2 months)
Repair
Equipment
Furniture
Small machinery
Tableware
Employee Form
Software Installation
Video surveillance
Signage/branding
Household expenses
Working capital
Advertisement
Payback period: from 9 months
Average turnover per month: $35,000
Royalties: 6%
Franchise fee: from $20,000
What is included in the franchise fee:
The right to use the registered bran
The financial model Calculation for your city
Step-by-step guide to launching a project
Full list of required documentation
Detailed instructions for doing business
Support when choosing a format and a room
Assistance in conducting negotiations with the landlord
Creating the right space layout, visualization, design project and 3D visualization
Full estimate for repairs and purchase of furniture and equipment
Providing an optimal staffing template for the operational activity stage
Assistance in recruitment and certification. Providing job profiles for employees (barista, sorceress, manager)
Training in the methodology for the provision of services (divination)
Departure of the start-up team for training and opening of the point (1 sorceress and owner for 1 week)
Barista training (2 people) - 3-5 days at our point or Coffee Academy, sorceress training (2 people) - 1 week at the point (including internship) + 1 month of online course during work, owner training 3 days at your point
Cafe Operational Management Training
General CRM system and user training
Consulting support on business issues
Recommendations on the dessert menu and the provision of technological maps of all drinks
The possibility of increasing the receipt with the help of additional products: merch, shawls, plaid, watches, candles
Transfer of technologies for events: transformational games, hen parties, master classes and holidays
Providing a list of the main suppliers
Brandbook - corporate identity
Marketing materials (POS materials: business cards, certificates, leaflets, etc.)
Setting up an advertising campaign from an effective marketing department for your city
Services of a centralized sales department before opening The provision of a landing page for the city
Creating a page in social networks (Instagram, Facebook, Telegram) and providing content for 1 month before the cafe opens (photos, description, posts, stories). A marketing plan for running social networks.
Dedicated Business Support team
Posting about the opening of a new point on the company's corporate website
Providing a loyalty program
Other current payments: none
Royalty Support:
Constant support by federal advertising campaigns during the entire term of the agreement: Event, YouTube, exhibitions, conferences
Regular on-site inspection by the copyright holder to assess control and administrative activities for compliance with regulatory standards once every 3 months
Constant consulting support of a business partner
Legal support and development of necessary documentation
Support in organizing events
Refreshment of the drinks menu (seasonal menu)
Audit of the company according to the CRM system
Assistance in maintaining social networks, drawing up a content plan
Personal Manager
Accounting support (consultations)
Request Free Info

Requirements for franchise buyers:
It is desirable to have the premises owned or on a long-term lease.
Entrepreneurship experience is welcome.
Availability of free financial resources.
Acceptance and compliance with the terms of the franchise agreement.
COFFEE & TAROT franchise advantages
The interior design creates the illusion that you are in a fantastic world. Fabulous birds and unusual flowers, artfully executed on satin fabric, give a metropolitan gloss to the institution.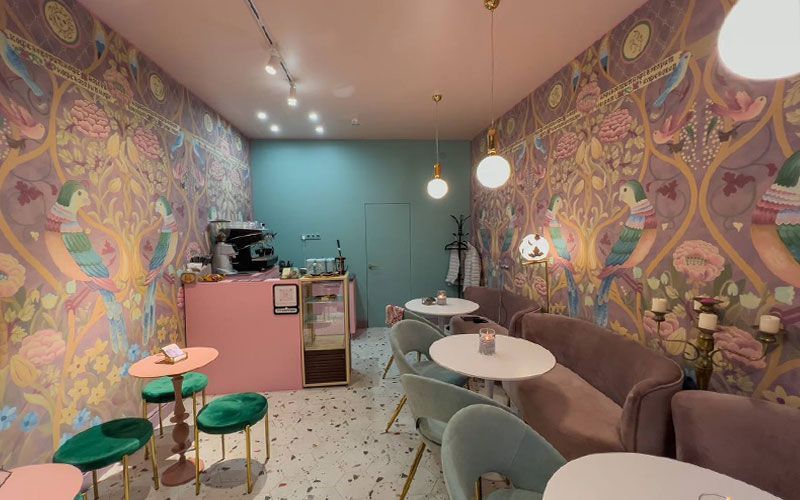 The sorceresses of the cafe invite guests to go on an exciting journey through the future with the help of Ethiopian coffee or a deck of cards.
Each of us thinks about what awaits him in the future, but not everyone tries to find out, but only thanks to this interest, the coffee shop was born.
So, the co-founder of the coffee shop, Katerina Larina, on March 13, 2020, sought advice from a tarologist, where she learned about her purpose and 3 months later opened the first coffee shop with fortune-telling.
The company's mission is to make as many people as possible aware of their purpose and get motivated for development with the help of esotericism, psychology and a cozy atmosphere.

At the moment we can not connect you to the representative of this franchise.

Find other similar franchises in our catalog!
You need more information?
Send a request to get free consultation from the official representative of the company
Smit Catherine
Founder
Complete your request
The information is provided from public sources on the Internet
Ask a question about the franchise