Franchise Opportunities in Slovakia
Popular franchise directions in Slovakia
Cafe Franchises

Food Franchises

Consulting Franchises

Education Franchises

Entertainment Franchises

Сleaning Franchises

Travel Franchises
List of franchises for sale available in Slovakia
Attractiveness of Slovakia for the development of franchise business
Slovakia is a country in Eastern Europe with a beautiful nature. It became quite popular among tourists as an attractive ski destination, thanks to low prices and big mountains. The population of Slovakia 5,435 million people together with 2.2 million international tourists coming to the country each year make up a huge demand for quality services and goods.
53.4% of the population is urban and the majority of them live in the largest cities such as Bratislava (432,508 ppl) and Kosice (239,095 ppl). The biggest cities provide the most successful opportunities for different, including franchise businesses. Franchising is flourishing in the country being supported by Slovak Franchise Association (SFA) which tries to provide good conditions for both franchisors and franchisees.
The average household net adjusted disposable income per capita is USD 20,265 a year which is a bit lower than the OECD average of USD 30,563. Which means that the most successfully developing franchises in the country deal with the main needs. Such as fast food, gasoline stations, education, health and beauty, entertainment. Many hotel franchises are appearing on the market which try to cater to the needs of tourists coming to the country.
Slovakia provides the best opportunities for various franchise companies right now as the market is relatively new. However, if an entrepreneur wants to enter the market, they should consider that it is small and that financial resources of even the most promising businessmen in the country are fairly limited.
There are high investment business opportunities, as well as cheap franchises in Slovakia presented for review, the choice is yours.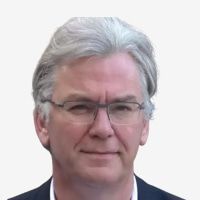 Felix de Wit
Official representative of Topfranchise in Europe
Indicators of Slovak Business Market
Capital: Bratislava

Currency: Euro (EUR, €)

Education Index (2015): 0,823

Official languages: Slovak

Per capita GDP (PPP): $37,268

Quality-of-life index (0-10): 6,64

Population: 5,44 mln

Total GDP (PPP): $203,244 billion

Ease of Doing Business Ranking, Rank: 42

Gini: 23,2

Human Development Index (HDI): 0,855
DIDN'T FIND WHAT YOU WANT?
ASK THE EXPERTS