2020 SME & Franchise Expo in Thailand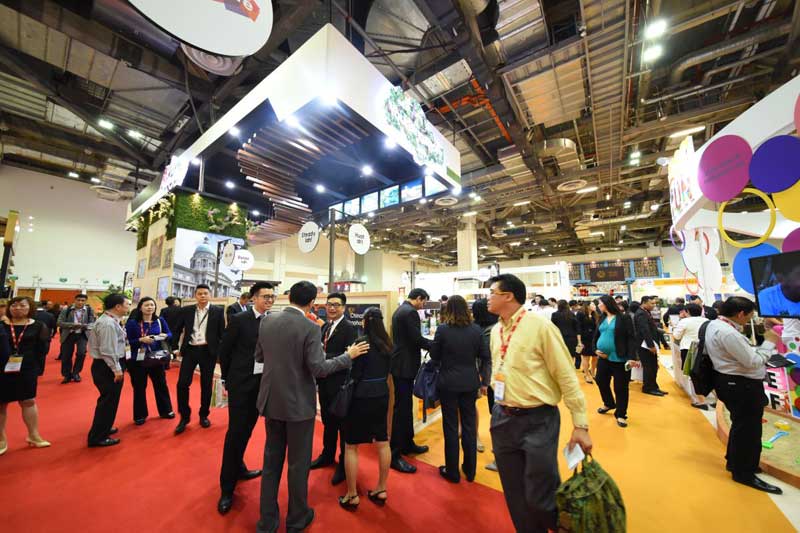 Thai Franchise & SME Expo is a famous event in Coffee, Tea, Bakery, Ice Cream, and other segments. More than 150 exhibitors, including manufacturers, distributors of equipment, suppliers, and franchisors will introduce their products and services among the visitors. This year the event is expected to host up to 30,000 visitors from Thailand and other neighboring countries. Thai Franchise & SME Expo is a good platform where the people who are looking for the opportunities can find out about ins and outs in franchising as well as meet face-to-face with experienced franchise business-related professionals.
Why Exhibit
Franchise ventures see rapid growth, 10% per year.
FSE 2020 is presently the BEST & LARGEST franchise and SME show in Thailand.
Comprehensive activities i.e. franchise seminars, and barista competitions, Bakery Workshop, Bakery Competition, Ice cream Competition etc. to make the show more attractive.
Overwhelming supports from franchise, barista and bakery as well as government agencies.
New franchise brands are brought in by Thais investors every year. The number tends to increase.
Approximately 10,000 target visitor investors from Thais plus 40 other countries to meet you in four days.
Full supports from related trade publications to ensure maximum exposure to the target group.
Some of the exhibitors include:
A.T.P. Friend Services Co.Ltd., Asia Plantation (Thailand) Co.Ltd., Blue Dolphin food and Beuerage Co.,Ltd, Coco Bings International Co.,Ltd., Coffman International Co.,Ltd., CP Meiji, Doi Chaang Franchise Management Company Limited, GFA Corporation (Thailand) Ltd., Inter Express Logistics, Phatarinfood Co.,Ltd.
Date of the conference: February 27 - March 1, 2020
Venue:
Bangkok International Trade and Exhibition Centre
88 Debaratana Road, Bang Na, Bangkok 10260, Thailand
For more information, please contact:
Kavin Intertrade Co.,Ltd.
308 4th Floor, Ladya Road Klongsarn Bangkok 10600, Thailand
Ms. Saranchana saranchana.kavin@gmail.com
Ms. Varintorn varintorn.kavin@gmail.com
Ms. Ratiya ratiya.kavin@gmail.com
Ms. Unchalee unchalee.atta@gmail.com

Tel. +66 (0) 2861 4013
Fax. +66 (0) 2861 4010
View all franchise opportunities
DIDN'T FIND WHAT YOU WANT?
ASK THE EXPERTS