PANO at the Franchise Expo Paris Show 2020

Press information

February 2020


franchise- communication

PANO, the network specializing in visual communication, meets candidates at the Franchise Expo Paris Show.

PANO will be exhibiting at the Franchise Expo Show from March 22 to 25, 2020 in Paris Porte de Versailles - Stand A24 The Salon Franchise Expo in Paris is the largest Franchise Fair in Europe.

Each year, for over 30 years, Franchise Expo Paris has accelerated the development of networks in France and abroad and has enabled thousands of entrepreneurs to advance in their investment or entrepreneurship projects.

Franchise Expo Paris is the privileged meeting platform that connects business creators with nearly 600 French and international networks.

In addition, Franchise Expo Paris brings together all the professionals capable of supporting, advising, and informing in the creative process of these creators but also to find the financing necessary for their projects. It is also more than 100 scheduled conferences related to business creation and the world of Franchising.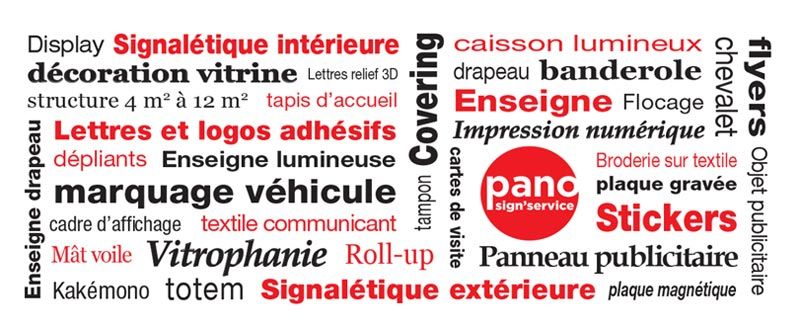 40 years of know-how
The PANO brand, created in 1980, has become a leader in the signage market with nearly 150 agencies in France and around the world.
As a global network specializing in adhesive advertising, signage and signage, with 40 years of experience, PANO puts all its know-how and the dynamism of its network at the service of its future dealers.
The Salon Franchise Expo 2020 is the perfect opportunity to meet the Development team.
More than forty years of experience at the service of the visibility of the brand image
The PANO network has been responding for over forty years to the signage and advertising marking needs of professionals, traders and craftsmen, administrations and businesses. Each PANO agency is able to carry out manufacturing thanks to an integrated production site and to manage the installation of all types of communication support. The PANO network carries out all visual communication (signs, windows, vehicle marking, etc.) on any medium (adhesives, tarpaulins, metal, etc.). Thanks to the techniques and materials used, Dealers in the network are indeed trained in the most advanced techniques of adhesive lettering and digital printing. Mastering the entire graphic chain, they are able to design, manufacture and install interior and exterior signage. They intervene in all sectors of activity to mark, mark, indicate, promote all types of information. Thanks to their national and international presence, PANO agencies can therefore intervene on a large scale and in synergy for the marketing departments of commercial networks and those of large groups. PANO marks everything on everything and everywhere in a very short time.
Learn more about PANO franchise
DIDN'T FIND WHAT YOU WANT?
ASK THE EXPERTS