Halal Kitchen Franchise Opportunities
Halal Kitchen provides catering services through its fast food outlets.
Halal Kitchen, "Halal Kitchen" is a Russian chain of fast service restaurants with traditional oriental halal cuisine and a self-service system operating on the principle of franchising.
The company was founded in 2018 by Sorbon Ashurov. The first Halal Kitchen was opened in Ufa in the Mall "Arkada".
The company became one of the first players in the fast food industry to reach the international level of halal bistro restaurants.
The original product of Halal Kitchen - dishes of Arabian, Central Asian, Transcaucasian cuisine, as well as some others.
By popularizing halal cuisine, Halal Kitchen has established itself as a representative of the "first wave" in public catering in the Russian halal restaurant market, initially distinguishing itself from other enterprises, focusing on taste and quality, as well as on the quality of customer service.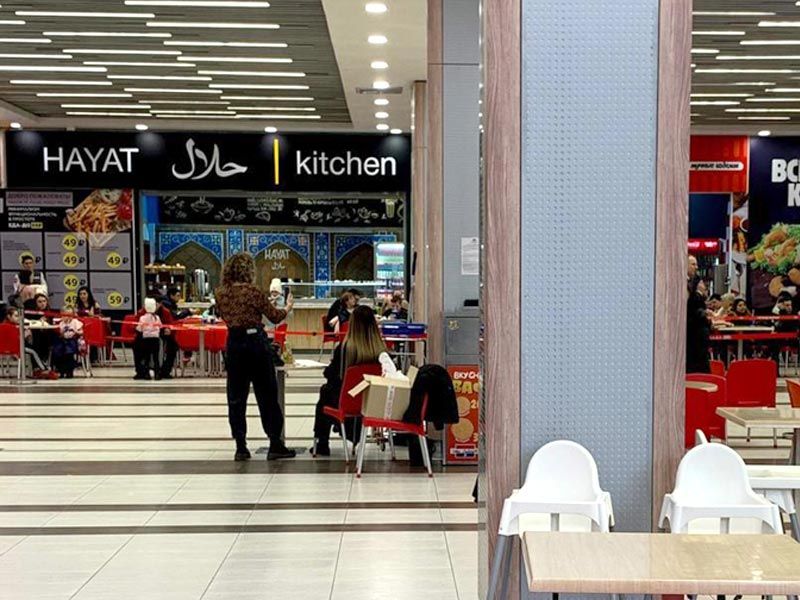 Size of restaurants
From 65 square meters.
Halal Kitchen Franchise Offer
Just now Halal Kitchen 1,286.00
Opening investments: from $6,430.00 - $19,290.00
fast start franchise cost, lowest price on the market for catering franchises.
How much does the Halal Kitchen franchise cost?
Halal Kitchen has a franchise fee ranges from $1,286, with a total initial investment from $6,430 to $19,290.
Initial investments: $12,860
Lump-sum fee $1,286
Investments for opening $6,430 - $19,290
Payback period: 6 months
Average turnover per month:
$18,400.99 average restaurant revenue;
from $4,758.20 profit from your restaurant starting from the 5th month.
Royalties: $321,50 after the third month
Franchise fees:
Use of the brand, franchbook, technological maps, advertising on the website and instagram, placement on the Internet, use of automated systems, access to the database, development of the store's design layout.
Other current payments: royalty, no other payments.
Request Free Info

Additional information
All decisions for the development of Halal Kitchen fast food restaurants through franchising are made based on the Halal Kitchen business priorities. However, the actual selection of candidates for the Halal Kitchen franchise is always at the sole discretion of Halal Kitchen. The trademark is registered. Any offer related to the sale of franchises made without Halal Kitchen's approval is void and will be prosecuted. Halal Kitchen is not responsible for the activities of third parties to advertise or sell franchise rights.