Franchise Opportunities in Cyprus
Popular franchise directions in Cyprus
Cafe Franchises

Food Franchises

Consulting Franchises

Education Franchises

Entertainment Franchises

Сleaning Franchises

Travel Franchises
List of franchises for sale available in Cyprus
Attractiveness of Cyprus for the development of franchise business
Cyprus is an island in the Mediterranean Sea. The population of Cyprus is relatively small, 854,802 people. Large cities include Nicosia (200,452 ppl), Limassol (154,000) and Larnaca (72,000). Having more than 4 million tourist arrivals per year, the island is considered to be the 40th most popular destination in the world.
Cyprus can brag to have one of the fastest growing free market economies in eurozone with promising opportunities for different both domestic and international companies. The island has a business-friendly environment due to its perfect location, educated English-speaking citizens, good information and technology infrastructure and easy company formation ( the procedure for registering a legal entity generally takes only about one week) and convenient tax planning systems.
Franchise companies are rather popular in Cyprus. The majority of them specialize in providing products and services. Food and beverage is apparently the most successful franchise sector on the island, represented by international brands mostly from the USA and Europe. Among the other franchise businesses operating on the island are pest control, entertainment, retail, health and beauty, fitness and home care franchises.
Only one sector on Cyprus which has not yet adopted the E.U. franchising legislation is the property industry.
There are high investment business opportunities, as well as cheap franchises in Cyprus presented for review, the choice is yours.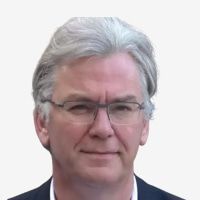 Felix de Wit
Official representative of Topfranchise in Europe
Indicators of Cypriot Business Market
Capital: Nicosia

Currency: Euro (EUR, €)

Education Index (2015): 0,786

Official languages: Greek, Turkish

Per capita GDP (PPP): $41,572

Quality-of-life index (0-10): 7,1

Population: 1,17 mln

Total GDP (PPP): $35,970 billion

Ease of Doing Business Ranking, Rank: 57

Gini: 30,8

Human Development Index (HDI): 0,869
DIDN'T FIND WHAT YOU WANT?
ASK THE EXPERTS