Franchise Opportunities in Montenegro
Popular franchise directions in Montenegro
Cafe Franchises

Food Franchises

Consulting Franchises

Education Franchises

Entertainment Franchises

Сleaning Franchises

Travel Franchises
List of franchises for sale available in Montenegro
Attractiveness of Montenegro for the development of franchise business
Montenegro is a small country in Southeastern Europe, on the Balkan Peninsula with 622,471 citizens. 66.8% of the total population is urban, the majority of whom live in the largest cities of the country: Podgorica (136,473 ppl), Niksic (56,970), Pljevlja (21,377).
A convenient location, microeconomic and political stability, as well as the competitive tax system, makes the country very attractive for different businesses including franchise companies. International companies running their business in the country have absolutely equal legal treatment as domestic ones.
The economy of the country is service-based and relies on steel and aluminum production, agricultural processing, consumer goods, and tourism. For the last years, tourism has become the richest sector in Montenegro which employs 22,000 workers all over the country. The constantly growing number of foreigners living in Montenegro and the increasing number of tourist arrivals provides a good target market for various businesses.
Franchise models are yet new for Montenegro's entrepreneurs, however, the business environment provides favorable conditions for them. Especially promising look tourism-related businesses such as hotels and wellness spas. There are also good opportunities for advancement for franchises in such sectors as food and beverages, catering, cosmetics, and apparel.
There are high investment business opportunities, as well as cheap franchises in Montenegro presented for review, the choice is yours.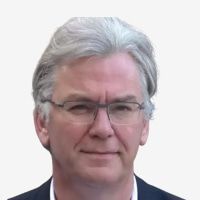 Felix de Wit
Official representative of Topfranchise in Europe
Indicators of Montenegrin Business Market
Capital: Podgorica

Currency: Euro (EUR, €)

Education Index (2015): 0,797

Official languages: Montenegrin, Serbian, Bosnian, Albanian, Croatian

Per capita GDP (PPP): $19,734

Quality-of-life index (0-10): -

Population: 678,901

Total GDP (PPP): $12,310 billion

Ease of Doing Business Ranking, Rank: 50

Gini: 31,9

Human Development Index (HDI): 0,814
DIDN'T FIND WHAT YOU WANT?
ASK THE EXPERTS