Franchise opportunities in Norway
Popular franchise directions in Norway
Cafe Franchises

Food Franchises

Consulting Franchises

Education Franchises

Entertainment Franchises

Сleaning Franchises

Travel Franchises
List of franchises for sale available in Norway
Attractiveness of Norway for the development of franchise business
Norway is known for the highest living standards in Europe. In Norway, the average household net-adjusted disposable income per capita is USD 35 739 a year, much higher than the OECD average.
The country is so wealthy due to petroleum exports. It also has large deposits of seafood, hydropower, minerals, natural gas, and freshwater.
Whilst the population of the country is not so big 5.26 million, the consumer market is not very small. As the country is becoming a popular tourist destination nowadays. There were 1.3 billion international tourist arrivals in 2016, which is approx. a million more than in 2015.
Therefore, the demand for international brands is rapidly growing especially in the biggest cities of Norway such as Oslo (634,293), Bergen (280,216), and Trondheim (193,501) allowing many business opportunities for franchise companies.
There are over 250 different types of franchises in Norway. The most successful franchise sectors include business to business, retail, hotels, personal services, automotive and real estate. The franchising industry in Norway earns over USD 21 billion each year.
There are no obstacles for launching a franchise in the country as the market is quite friendly to franchise systems. However, there are several difficulties a franchisee can face, such as high costs of a labor and property rental and a tight labor market.
There are high investment business opportunities, as well as cheap franchises in Norway presented for review, the choice is yours.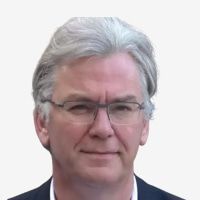 Felix de Wit
Official representative of Topfranchise in Europe
Indicators of Norwegian Business Market
Capital: Oslo

Currency: Norwegian krone (kr)

Education Index (2015): 0,916

Official languages: Norwegian, Sami

Per capita GDP (PPP): $74,065

Quality-of-life index (0-10): 8,09

Population: 5,3 mln

Total GDP (PPP): $397 billion

Ease of Doing Business Ranking, Rank: 8

Gini: 23,5

Human Development Index (HDI): 0,949
DIDN'T FIND WHAT YOU WANT?
ASK THE EXPERTS