Franchise opportunities in Sweden
Popular franchise directions in Sweden
Cafe Franchises

Food Franchises

Consulting Franchises

Education Franchises

Entertainment Franchises

Сleaning Franchises

Travel Franchises
List of franchises for sale available in Sweden
Attractiveness of Sweden for the development of franchise business
Ample opportunities for running a business in Sweden are determined by its solid economy, good Global Peace Index and a rather high standard of living. The household net-adjusted disposable income per capita is $28,859 a year.
Hence, over 750 international and domestic franchise chains and over 30,000 franchisees are successfully operating their businesses in the country. The whole franchise industry employs 125,000 people and has sales of SEK 227 billion (2014) which is 6% of Swedish GDP.
Swedish franchise market is divided into many segments, about half of it belongs to the retail industry, other popular sectors are restaurants and consulting services. Many international companies from the USA, Ireland, Finland, Germany, Spain, etc. have their outlets in the country. Still, there is a demand for new brands and services in the biggest cities of Sweden such as Gothenburg (572,779), Malmo (312,012) and especially Stockholm (960,031).
There are several franchise laws in the country but they are very general and don`t constrain any franchise activities. However, there is stiff competition on the market. Therefore, if franchise owners are willing to enter the market, they have to offer an interesting product mix, competitive prices, and new marketing approaches.
Franchise entry fee is absolutely different, for instance, one must pay SEK 145-300.000 to establish a cafe business and SEK 700 000 for opening a restaurant.
There are high investment business opportunities, as well as cheap franchises in Sweden presented for review, the choice is yours.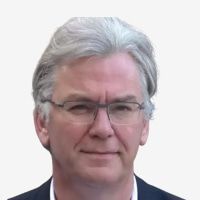 Felix de Wit
Official representative of Topfranchise in Europe
Indicators of Business Market in Sweden
Capital: Stockholm

Currency: Swedish krona

Education Index (2013): 0.830

Official languages: Swedish

Per capita GDP (PPP): $49,678

Quality-of-life index (0-10): 8.02

Population: 9.903 mln

Total GDP (PPP): $498.130 billion

Ease of Doing Business Ranking, Rank: 10

Gini: 25.4

Human Development Index (HDI): 0.913
DIDN'T FIND WHAT YOU WANT?
ASK THE EXPERTS