The shaped Cotton Candy No. 1 franchise description of production and sales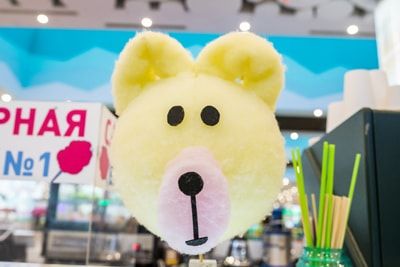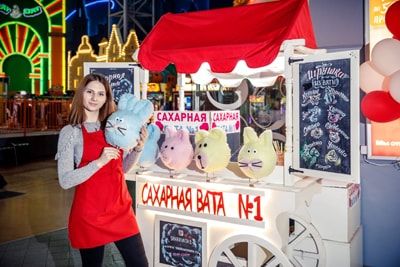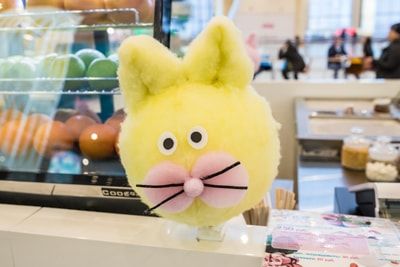 "COTTON CANDY No. 1" is the first cotton candy franchise presented a wide flavor assortment and a production of various cotton candy shapes in Europe.
We make the delicacy species of sweet cotton candy shaped as fantastic animals, many famous characters, flowers which we remember since the childhood.
Every single cotton candy is made of high-quality raw materials. The wide range of tastes won't leave anyone indifferent. Adults and children just love it! Raspberry, banana, bilberry, currant, everyone will find his favorite taste.
Children wait in a queue for their favorite characters and new tastes. Adults can buy thematic cotton candy designed for special days such as the St. Valentine's Day, New year, Women's Day and other holidays.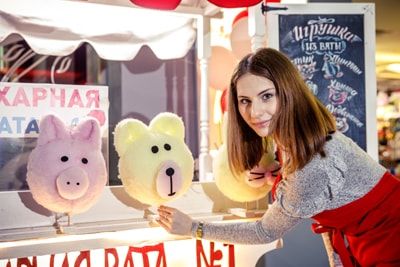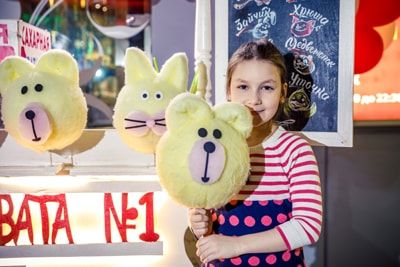 Franchising offer
"COTTON CANDY No. 1" is a profitable business which requires low investment funds.
We have built all business processes, have studied "reefs" and have developed our own equipment and the production technology during the company lifetime. We have come to a perfect result. The first selling point has paid off in 2 months after the launch.
We suggest you open the selling point of production and sales of shaped cotton candy under the COTTON CANDY No. 1 brand. We will pass on to you the experience, all the instructions, and all the necessary materials to start. So, you can just begin to earn.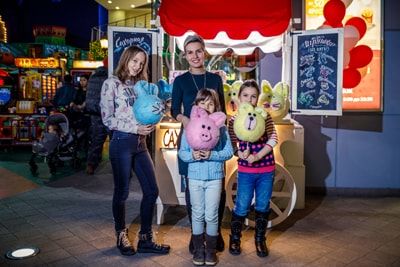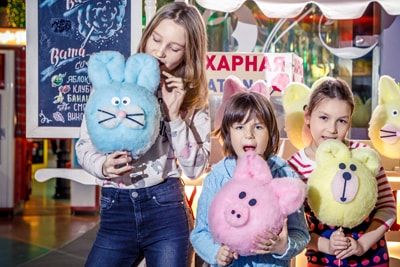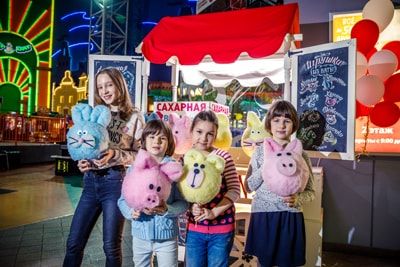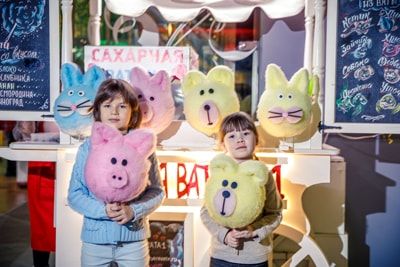 Investments
Initial investments: $ 5,311.70
Rent;
The cotton candy making machine;
Spare parts for the machine;
Stabilizer;
Cart;
Consumables
Payback period: 3 months
Money turnover per month: $ 2,664.70
Royalty rates: no
Lump-sum contribution: $ 2,664.70
The following are included in price of the lump-sum contribution
The right to use the brand;
Place assessment for rent;
The presentation for lessors;
Production technology of shaped cotton candy;
Video lessons of production of shaped cotton candy, setup of the equipment and its maintenance;
1-year equipment warranty;
Training in Moscow 1 person per week (transportation costs are paid separately);
The instruction guide "How to organize departure for a holiday in the city"
The instruction guide "How to find the place for rent and to receive a grace period of rent"
The instruction guide "Search for employees and some basic communication practices"
The instruction guide "How to raise the revenue of a selling point: caramel apples, cocktails, coffee, oxygen cocktails"
Sales scripts for sellers.
Other current payments: none.
Request Free Info