Franchise Opportunities in Bosnia and Herzegovina
Popular franchise directions in Bosnia and Herzegovina
Cafe Franchises

Food Franchises

Consulting Franchises

Education Franchises

Entertainment Franchises

Сleaning Franchises

Travel Franchises
List of franchises for sale available in Bosnia and Herzegovina
Attractiveness of Bosnia and Herzegovina for the development of franchise business
Bosnia and Herzegovina is a country located in the western Balkan Peninsula of Europe. 3,502,159 people live there and 44.0% of the population is urban. The main cities are Sarajevo (696,731), Banja Luka (221,106) and Zenica (164,423).
The economy of the country relies on the export of metals, energy, textiles, and furniture. The businesses operating in Bosnia and Herzegovina show such a market share: services sector (66%), industrial sector (27%) agricultural sector (7%).
Bosnia and Herzegovina's private sector is growing slowly, therefore franchise businesses are not very popular in the country. However, some of the huge franchise brands have recently entered the market and are successfully growing their business. There are 6 main sectors which offer nice opportunities worth investing in. They are energy, infrastructure, manufacturing, services, security and defense, and life sciences.
Among the benefits of starting a franchise company in the country are reformed banking sector, educated and skilled workforce, availability of natural resources and low operating costs. The obstacles a franchisor can face are bureaucracy, high taxation, and the risk of natural disasters. Nevertheless, the franchise companies which overcame the challenges of starting their business on the market have made a fast return on their investment.
There are high investment business opportunities, as well as cheap franchises in Bosnia and Herzegovina presented for review, the choice is yours.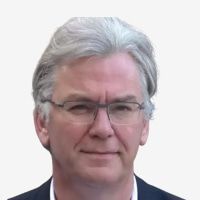 Felix de Wit
Official representative of Topfranchise in Europe
info@schalkshof.nl
+31 6 54313014
Indicators of Business Market in Bosnia and Herzegovina
Capital: Sarajevo

Currency: Convertible mark (BAM, KM))

Education Index (2015): 0,694

Official languages: Bosnian, Serbian, Croatian

Per capita GDP (PPP): $14,291

Quality-of-life index (0-10): -

Population: 3,51 mln

Total GDP (PPP): $50,045 billion

Ease of Doing Business Ranking, Rank: 89

Gini: 33,8

Human Development Index (HDI): 0,768
DIDN'T FIND WHAT YOU WANT?
ASK THE EXPERTS