Franchise Opportunities in Estonia
Popular franchise directions in Estonia
Cafe Franchises

Food Franchises

Consulting Franchises

Education Franchises

Entertainment Franchises

Сleaning Franchises

Travel Franchises
List of franchises for sale available in Estonia
Attractiveness of Estonia for the development of franchise business
Estonia is a small country located in Northeastern Europe with a population of 1,316 million people, the majority of whom live in urban areas. The biggest cities of the country are Tallinn with 443,268 citizens and Tartu (101,092), the other towns have less than 100,000 inhabitants.
Estonia is seen as a country with a well-developed economy and has been recently ranked 4th freest economy in Europe. However, the average household net-adjusted disposable income per capita is USD 18 665 a year, which is lower than the OECD average of USD 30 563 a year.
Estonia is known for its cutting-edge IT sector. But the main contributors to the economy of Estonia are also e-commerce, telecommunication, transportation, construction which provides the most working places in the country; food and fishing, electronics, machinery, and chemical industry.
Franchising in Estonia has not been very popular so far. Moreover, it is effectuated under the concept of vertical restraint. And the franchising concept is built on EU regulations which says that a franchisee uses the brand name and expertise of a franchisor under a franchise agreement.
Referring to the main demands of Estonian people, experts think that the most promising franchise sectors are e-commerce related business, fast food, beauty salons, web and graphics design, computer repair and telecommunication.
Among the most favorable factors for franchising in the country are a well-educated workforce and a business-friendly tax system.
There are high investment business opportunities, as well as cheap franchises in Estonia presented for review, the choice is yours.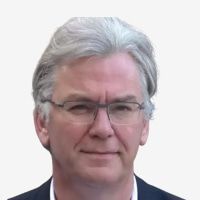 Felix de Wit
Official representative of Topfranchise in Europe
info@schalkshof.nl
+31 6 54313014
Indicators of Estonian Business Market
Capital: Tallinn

Currency: Euro (EUR, €)

Education Index (2015): 0,877

Official languages: Estonian

Per capita GDP (PPP): $35,346

Quality-of-life index (0-10): 6,07

Population: 1,32 mln

Total GDP (PPP): $46,590 billion

Ease of Doing Business Ranking, Rank: 16

Gini: 31,6

Human Development Index (HDI): 0,871
DIDN'T FIND WHAT YOU WANT?
ASK THE EXPERTS