Franchise Opportunities in Lithuania
Popular franchise directions in Lithuania
Cafe Franchises

Food Franchises

Consulting Franchises

Education Franchises

Entertainment Franchises

Сleaning Franchises

Travel Franchises
List of franchises for sale available in Lithuania
Attractiveness of Lithuania for the development of franchise business
Lithuania is a country situated in the Baltic region of Europe with the population of 2,848 million people. The three largest cities in Lithuania Vilnius (542,366), Kaunas (306,800) and Klaipeda (158,500) are the most favourable locations in the country for operating franchise companies.
Lithuania is a member of the European Union and has the largest economy among the three Baltic countries. The main sectors which contribute to the economy of the country are information and communication technologies, food processing, financial services and tourism. The last one is becoming more and more important for the economy of the country and requires many related services like restaurant, hotel, shopping, etc.
Franchise businesses are well-known and popular among the citizens. There are huge international brands which have entered the Lithuanian market more than 20 years ago and successfully expand their chains today. Among them are "Mango", "Hugo Boss", "Zara", "KFC", "JYSK". However, the growth of Lithuanian domestic franchises ("Kesko Senukai" (DIY stores), "Pizza Jazz" (casual dining restaurants), "Kemi" (auto-repair shops), "Audimas" (lifestyle apparel stores) is also remarkable.
All in all there are 160 active franchisors on the market, 80% of them are of foreign origin. Up to 30 new international franchisors are willing to expand in the country, thus searching for new franchisees. Over 750 franchise units in Lithuania are restaurants, shops or service centers.
There are high investment business opportunities, as well as cheap franchises in Lithuania presented for review, the choice is yours.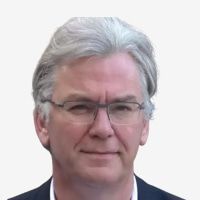 Felix de Wit
Official representative of Topfranchise in Europe
Indicators of Lithuanian Business Market
Capital: Vilnius

Currency: Euro (EUR, €)

Education Index (2015): 0,882

Official languages: Lithuanian

Per capita GDP (PPP): $19,881

Quality-of-life index (0-10): 5,82

Population: 2,79 mln

Total GDP (PPP): $54,485 billion

Ease of Doing Business Ranking, Rank: 14

Gini: 37,6

Human Development Index (HDI): 0,858
DIDN'T FIND WHAT YOU WANT?
ASK THE EXPERTS