Franchise Opportunities in Portugal
Popular franchise directions in Portugal
Cafe Franchises

Food Franchises

Consulting Franchises

Education Franchises

Entertainment Franchises

Сleaning Franchises

Travel Franchises
List of franchises for sale available in Portugal
Attractiveness of Portugal for the development of franchise business
The Portuguese Republic is situated in Southwestern Europe and has a population of about 10.8 million with the majority living in urban areas. The biggest cities are Lisbon (504,718) and Porto (237,591). The average household net-adjusted disposable income per capita is $ 20 519 a year (OECD average of $ 30 563 a year). Though the economy of Portugal is a bit beyond European powers, the country looks attractive for investments as it is cheaper for running a business than some European countries.
Tourism contributes greatly to the economy of the country ( in 2017 there were 12.7 million tourist arrivals) and creates a huge consumer market and consequently opportunities for franchise businesses.
Portugal is also good for starting a franchise business as it has a booming hospitality industry and a numerous labor force eager to work. The unemployment in the country is quite high and the wages are low.
The most popular franchise businesses in the country are Food and Beverage, Entertainment, Retail, Automotive, Beauty and Health, and Technology. Among the dominant players in the fast food franchise sector is the USA. There are Burger King, McDonald's, KFC and others in Portugal. However, they are not so many as in many other European countries.
According to FDS, today, Portugal has more than 400 franchisors looking to expand their businesses abroad and at the same time many international companies are looking to launch a franchise in Portugal.
There are high investment business opportunities, as well as cheap franchises in Portugal presented for review, the choice is yours.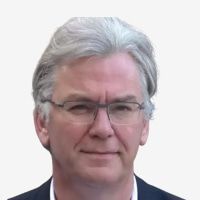 Felix de Wit
Official representative of Topfranchise in Europe
Indicators of Portuguese Business Market
Capital: Lisbon

Currency: Euro (EUR, €)

Education Index (2015): 0,756

Official languages: Portuguese

Per capita GDP (PPP): $31,965

Quality-of-life index (0-10): 6,92

Population: 10,3 mln

Total GDP (PPP): $328,252 billion

Ease of Doing Business Ranking, Rank: 29

Gini: 33,5

Human Development Index (HDI): 0,847
DIDN'T FIND WHAT YOU WANT?
ASK THE EXPERTS