Franchise Opportunities in Slovenia
Popular franchise directions in Slovenia
Cafe Franchises

Food Franchises

Consulting Franchises

Education Franchises

Entertainment Franchises

Сleaning Franchises

Travel Franchises
List of franchises for sale available in Slovenia
Attractiveness of Slovenia for the development of franchise business
Slovenia is a country in Central Europe with a population of 2,1 million people. Nearly half of Slovenians live in an urban area including the capital Ljubljana (279,631 ppl) and the largest cities Maribor (95,171) and Celje (37,520). The economy of the country is based on manufactured goods, machinery and transport equipment, chemicals, and food.
Slovenia offers successful opportunities for different international businesses including franchise companies. Firstly, the country is considered to be one of the safest in the world. Secondly, it has an advantageous strategic location. Thirdly, Slovenians are multilingual. And lastly, the country can brag the best GDP per capita in Central Europe, low taxes, and a well-educated workforce.
Franchising is steadily becoming popular in the country and the franchise opportunities in the country are limited only by Slovenia's small market size. The most promising industries include the high-tech sector, information and communication technology (ICT), energy, financial services, and logistics/transport.
The development of tourism in the country causes the demand for hotel, food and beverage, retail, entertainment and other related sectors. The franchise companies registered in Slovenia and operating on the local market have to respect the provisions of the Code of Obligations.
There are high investment business opportunities, as well as cheap franchises in Slovenia presented for review, the choice is yours.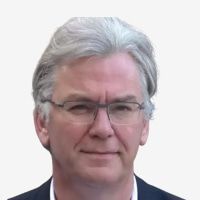 Felix de Wit
Official representative of Topfranchise in Europe
Indicators of Slovenian Business Market
Capital: Ljubljana

Currency: Euro (EUR, €)

Education Index (2015): 0,886

Official languages: Slovene

Per capita GDP (PPP): $38,841

Quality-of-life index (0-10): 6,77

Population: 2,08 mln

Total GDP (PPP): $80,375 billion

Ease of Doing Business Ranking, Rank: 40

Gini: 23,7

Human Development Index (HDI): 0,896
DIDN'T FIND WHAT YOU WANT?
ASK THE EXPERTS