Franchise opportunities in Switzerland
Popular franchise directions in Switzerland
Cafe Franchises

Food Franchises

Consulting Franchises

Education Franchises

Entertainment Franchises

Сleaning Franchises

Travel Franchises
List of franchises for sale available in Switzerland
Attractiveness of Switzerland for the development of franchise business
Switzerland is a country with one of the most prosperous and stable economies in the world. The population of Switzerland is about 8 million, 74% of people live in urban areas. The capital of the country is Bern (about 142,000 citizens), and other major cities include Zurich (402,762), Geneva (198,979), Basel (171,017), and Lausanne (137,810). Switzerland has four official languages, what reflects the cultural and ethnic diversity of the country. This multiculturalism also creates opportunities for franchisors as it may serve as an opening to the wider market of Italy, Germany, Austria, and Italy.
The economic development of Switzerland is influenced by its neutral status, and can now boast one of the highest per capita GDP in the world (over 75,500 USD) and household net-adjusted disposable income of 35,952USD a year. The Swiss GDP is about 370 billion USD. The leading exporting products include machinery, chemicals, metals, watches and agricultural products.
Franchising market is now developing actively in Switzerland. This includes the launch of national franchise businesses as well as foreign franchisors entering the Swiss market. A wide variety of franchise opportunities both local and international are available. The Swiss franchise market is small, closed, but profitable.
There are high investment business opportunities, as well as cheap franchises in Switzerland presented for review, the choice is yours.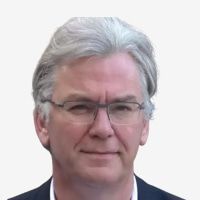 Felix de Wit
Official representative of Topfranchise in Europe
Indicators of Business Market in Switzerland
Capital: Bern

Currency: Swiss franc

Education Index (2013): 0.844

Official languages: German, French, Italian, Romansh

Per capita GDP (PPP): $61,014

Quality-of-life index (0-10): 8.22

Population: 8.372 mln

Total GDP (PPP): $514 billion

Ease of Doing Business Ranking, Rank: 33

Gini: 29.5

Human Development Index (HDI): 0.939
DIDN'T FIND WHAT YOU WANT?
ASK THE EXPERTS