Franchise Opportunities in Bulgaria
Popular franchise directions in Bulgaria
Cafe Franchises

Food Franchises

Consulting Franchises

Education Franchises

Entertainment Franchises

Сleaning Franchises

Travel Franchises
List of franchises for sale available in Bulgaria
Attractiveness of Bulgaria for the development of franchise business
The Republic of Bulgaria is a country located in Southeast Europe. The population of it counts 6,999,948 inhabitants. Urban people make up 74,1 %.
Bulgaria is a country with a developed heavy and light manufacturing industry. One of the most significant sectors in the Bulgarian economy is energy. It is the basic exporter of electricity in south-eastern Europe. Metallurgy is the second main industry in Bulgaria.
Sofia (1.24 mln), Plovdiv (343,424), Varna (335,177), Burgas (202,766), and Ruse (144,936) are the largest cities in Bulgaria. They give wide business opportunities in franchising scope for entrepreneurs who want to open a successful company.
The first franchisors emerged over 40 years ago in Bulgaria. The amount of franchise companies is increasing yearly for 15 - 20 percent.
The most popular franchises in the Bulgarian market are fast-food chains, restaurants, coffee shops, hotels, clothes, sports or furniture stores, senior care and services, laundry and dry-cleaning, employment/educational/training services, and many others.
Bulgarian companies give about 56 percent of all new franchise businesses in the country. The second dominant player in owning the franchises in Bulgaria is the USA.
The mean fee for Bulgarian franchise is around $11,995. The average monthly royalties are 4,9 % of income. The average primary enclosure in the franchise business is $17,690.
There are high investment business opportunities, as well as cheap franchises in Bulgaria presented for review, the choice is yours.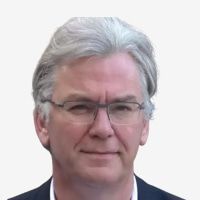 Felix de Wit
Official representative of Topfranchise in Europe
info@schalkshof.nl
+31 6 54313014
Indicators of Bulgarian Business Market
Capital: Sofia

Currency: Lev (BGN, лв)

Education Index (2015): 0,778

Official languages: Bulgarian

Per capita GDP (PPP): $24,577

Quality-of-life index (0-10): 5,73

Population: 7,05 mln

Total GDP (PPP): $171 billion

Ease of Doing Business Ranking, Rank: 59

Gini: 40,2

Human Development Index (HDI): 0,813
DIDN'T FIND WHAT YOU WANT?
ASK THE EXPERTS