Franchise Opportunities in Croatia
Popular franchise directions in Croatia
Cafe Franchises

Food Franchises

Consulting Franchises

Education Franchises

Entertainment Franchises

Сleaning Franchises

Travel Franchises
List of franchises for sale available in Croatia
Attractiveness of Croatia for the development of franchise business
The country in Southeastern Europe, Croatia, has the population of 4,154 million people, more than 58% of whom live in urban area. The largest cities of the country Zagreb (810,003 ppl), Split (173,109), Rijeka (121,975), and Osijek (105,921) allow many pleasant opportunities for different companies, including franchise businesses.
Croatia is a convenient location for running any business being situated between Middle and South East Europe. Another benefit is Croatian economy which is one of the strongest in Southeast Europe. And the population of the country is well-educated and multilingual.
The economy of Croatia depends on such industries as transport equipment, machinery, textiles, chemicals, foodstuffs, and fuels. The country has always been one of the most attractive tourist destinations, has long touristic tradition and high development opportunities. The number of tourist arrivals in summer is up to 4 million people a month. No wonder that there is a huge demand in the country for hotel, entertainment, car rental, food and beverage, retail and other related franchise businesses.
Franchising is rather a new concept in Croatia. Up to 150 franchise brands are operating on the market, the majority of which are international. US franchises are dominating in fast food sector. An average franchisee in the country doesn't know much about how to run a franchise company and therefore requires training and support from a franchisor. However, the new market enables wide opportunities for various franchise concepts.
There are high investment business opportunities, as well as cheap franchises in Croatia presented for review, the choice is yours.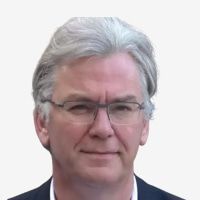 Felix de Wit
Official representative of Topfranchise in Europe
info@schalkshof.nl
+31 6 54313014
Indicators of Croatian Business Market
Capital: Zagreb

Currency: Kuna (HRK, kn)

Education Index (2015): 0,798

Official languages: Croatian

Per capita GDP (PPP): $27,664

Quality-of-life index (0-10): 6,06

Population: 4,15 mln

Total GDP (PPP): $113 billion

Ease of Doing Business Ranking, Rank: 58

Gini: 29,7

Human Development Index (HDI): 0,831
DIDN'T FIND WHAT YOU WANT?
ASK THE EXPERTS