Franchise Opportunities in Greece
Popular franchise directions in Greece
Cafe Franchises

Food Franchises

Consulting Franchises

Education Franchises

Entertainment Franchises

Сleaning Franchises

Travel Franchises
List of franchises for sale available in Greece
Attractiveness of Greece for the development of franchise business
Southern European country, Greece has a population of 11,138,091 people, the majority of which live in urban areas. The biggest cities are Athens (664,046) and Salonica (315,196). The average household net-adjusted disposable income per capita is $17,002 a year, which is quite low in comparison to the OECD average of $30,563.
The country is a popular tourist destination, the number of tourist arrivals was 3.164 million in June 2018.
It seems obvious that Greece provides many opportunities for growing home-based franchise businesses as well as for foreign brands willing to enter the market.
As for the current situation on the franchise market of Greece, there are 400 franchise systems successfully operating in the country. ¾ of them are local franchises with direct franchising, master franchise contracts are rather rare.
Though international franchises are not so many as the local ones, they are also represented on the market and up to 30% of them originate from the US.
All in all, there are over 3,500 franchised outlets in Greece. The majority of them work in food retailing, car rentals, automotive products and services, beverages, clothing and footwear retailing and cosmetics.
Greece has recently successfully emerged from the financial crises which creates a lot of opportunities for profitable investment. In addition, the level of unemployment is still more than 20% which makes a good labor force resource.
There are high investment business opportunities, as well as cheap franchises in Greece presented for review, the choice is yours.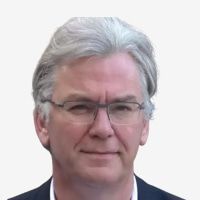 Felix de Wit
Official representative of Topfranchise in Europe
Indicators of Greek Business Market
Capital: Athens

Currency: Euro (EUR, €)

Education Index (2015): 0,981

Official languages: Greek

Per capita GDP (PPP): $29,060

Quality-of-life index (0-10): 6,65

Population: 10,7 mln

Total GDP (PPP): $311,65 billion

Ease of Doing Business Ranking, Rank: 67

Gini: 33,4

Human Development Index (HDI): 0,87
DIDN'T FIND WHAT YOU WANT?
ASK THE EXPERTS