Franchise opportunities in Malta
Popular franchise directions in Malta
Cafe Franchises

Food Franchises

Consulting Franchises

Education Franchises

Entertainment Franchises

Сleaning Franchises

Travel Franchises
List of franchises for sale available in Malta
Attractiveness of Malta for the development of franchise business
Malta is a country located in the Mediterranean sea with 460,297 inhabitants. The country can boast more than 317490.26 tourist arrivals a month. Tourism together with other industries such as shipbuilding and repair, construction, electronics, and textiles contribute to the welfare of the country.
There is a great interest to franchising in the country. Though the market is not big, there are still some famous international brands successfully operating in Malta. They are mostly from the USA and European countries.
The most successfully developing franchise sectors are F&B, coffee, retail, restaurant, car rental, fitness, health and beauty, and other franchise businesses.
However, for the last few years, the number of local brands expanding their businesses by means of franchising has drastically increased.
Malta has no special regulations for running a franchise company and no restrictions on franchising as well. The franchise and royalty fees are governed by the Foreign Exchange Control organization.
Speaking about the initial franchise fee an entrepreneur should pay to start a franchise business in the country, it is quite different ranging from $8,000 to $30,000.
There are high investment business opportunities, as well as cheap franchises in Malta presented for review, the choice is yours.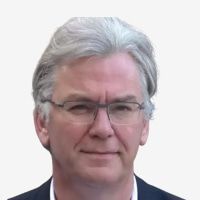 Felix de Wit
Official representative of Topfranchise in Europe
Indicators of Business Market in Malta
Capital: Valletta

Currency: Euro (€)

Education Index (2013): 0.781

Official languages: Maltese, English

Per capita GDP (PPP): $44,670

Population: 0.475 mln

Total GDP (PPP): $20,861 billion

Ease of Doing Business Ranking, Rank: 84

Gini: 27.7

Human Development Index (HDI): 0.878
DIDN'T FIND WHAT YOU WANT?
ASK THE EXPERTS