Franchise Opportunities in Finland
Popular franchise directions in Finland
Cafe Franchises

Food Franchises

Consulting Franchises

Education Franchises

Entertainment Franchises

Сleaning Franchises

Travel Franchises
List of franchises for sale available in Finland
Attractiveness of Finland for the development of franchise business
The population of Northern European country, Finland is 5.25 million people, 63% of them live in urban area. The capital, Helsinki (643,272) with other large cities including Espoo (279,044), Tampere (231,853), and Turku (189,669) create versatile opportunities for the development of businesses.
Finland is the biggest contributor to innovations and the digital revolution. The country has a highly industrialized free market economy mostly focused on services, manufacturing and high-tech exports. Finland is known as the country with the best living conditions in the world. The average household net-adjusted disposable income per capita is USD 29,374 a year.
Franchising is widespread in the country and the country's revenue from it is constantly growing. In 2016 7,000 franchise units contributed over $4.5 billion to the economy of the country. More than 71 % of all franchise companies are homegrown. However, there are also businesses from neighboring Nordic countries as well as famous fast food brands from the USA.
The most successfully operating franchise companies are in retail, restaurant and services. The service sector which includes B2C and B2B is one of the best promising and dominating with 55 percent of the market share.
There are high investment business opportunities, as well as cheap franchises in Finland presented for review, the choice is yours.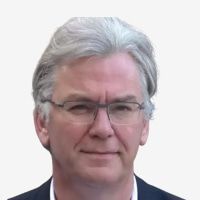 Felix de Wit
Official representative of Topfranchise in Europe
info@schalkshof.nl
+31 6 54313014
Indicators of Finnish Business Market
Capital: Helsinki

Currency: Euro (EUR, €)

Education Index (2015): 0,847

Official languages: Finnish, Swedish

Per capita GDP (PPP): $46,559

Quality-of-life index (0-10): 7,76

Population: 5,52 mln

Total GDP (PPP): $257 billion

Ease of Doing Business Ranking, Rank: 17

Gini: 25,6

Human Development Index (HDI): 0,92
DIDN'T FIND WHAT YOU WANT?
ASK THE EXPERTS