Franchise opportunities in France
Popular franchise directions in France
List of franchises for sale available in France
Attractiveness of France for the development of franchise business
Located in the heart of Europe and having a population of 66 million with 72% living in urban areas, France offers a dynamic franchise market. The capital of the country, Paris (2.14 mln), is also the largest city. Other large cities include Marseille (869,815), Lyon (513,275), Toulouse (471,941), Nice (342,522), and Strasbourg (277,270).
France has one of the strongest and most developed economies of the world. Its leading export industries include machinery and transportation equipment, aircraft, plastics, chemicals, pharmaceuticals, iron and steel, and beverages. The GDP of France is $2,466,472 million and growing. Household net-adjusted disposable income per capita is $ 29,759.
France is the absolute leader in franchising on the European market. The French franchising market has a long positive history. The franchising market is represented by over 1,900 franchisors and over 71,000 franchisees with the annual turnover of over $50 billion.
Both local and international franchises are vastly present on the market. The leading franchising sectors include food and fast-food, personal services, automotive and construction. Depending on the nature and significance of the franchise network either direct, multi-unit and master franchise agreements are used. As the case is with all EU member states, the potential franchisor in France should take into consideration both national and EU laws regarding franchising.
There are high investment business opportunities, as well as cheap franchises in France presented for review, the choice is yours.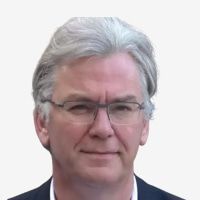 Felix de Wit
Official representative of Topfranchise in Europe
Indicators of French Business Market
Capital: Paris

Currency: Euro (€)

Education Index (2013): 0.816

Official languages: French

Per capita GDP (PPP): $42,314

Quality-of-life index (0-10): 7.04

Population: 66.9 mln

Total GDP (PPP): $2.833 trillion

Ease of Doing Business Ranking, Rank: 31

Gini: 30.1

Human Development Index (HDI): 0.897
Franchising news in France
DIDN'T FIND WHAT YOU WANT?
ASK THE EXPERTS