Franchise Opportunities in Latvia
Popular franchise directions in Latvia
Cafe Franchises

Food Franchises

Consulting Franchises

Education Franchises

Entertainment Franchises

Сleaning Franchises

Travel Franchises
List of franchises for sale available in Latvia
Attractiveness of Latvia for the development of franchise business
Northeastern country, Latvia has a population of 1,95 million people, with more than 70% living in urban areas. The largest cities like Riga (773,000) and Daugavpils (112,000) provide the most business opportunities in the country.
Latvia has a very open economy based on woodworking, metalworking and technical manufacturing. Among the most successful companies in the country are the ones dealing with the transport and logistics sectors, IT, energy, water, modern food production.
If an entrepreneur wants to start a franchise in Latvia, they will be pleased by a western-oriented business environment, a savvy workforce, a convenient tax system and a well-developed business infrastructure.
Franchise businesses have been successfully expanding all over the country especially in public catering sector. There is an interesting fact about Latvian franchise market: the development of domestic companies is a bit limited by the abundant choice of foreign franchise companies actively capturing the market.
Latvia hasn't taken any specific regulatory steps to make special legislation which will deal with franchising. Now all the franchise businesses in the country comply with the Law on Competition and the Commercial Law.
There are high investment business opportunities, as well as cheap franchises in Latvia presented for review, the choice is yours.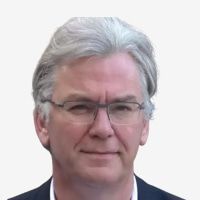 Felix de Wit
Official representative of Topfranchise in Europe
info@schalkshof.nl
+31 6 54313014
Indicators of Latvian Business Market
Capital: Riga

Currency: Euro (EUR, €)

Education Index (2015): 0,835

Official languages: Latvian

Per capita GDP (PPP): $31,215

Quality-of-life index (0-10): 6,01

Population: 1,93 mln

Total GDP (PPP): $60,509 billion

Ease of Doing Business Ranking, Rank: 19

Gini: 35,6

Human Development Index (HDI): 0,847
DIDN'T FIND WHAT YOU WANT?
ASK THE EXPERTS