Franchise opportunities in Spain
Popular franchise directions in Spain
Cafe Franchises

Food Franchises

Consulting Franchises

Education Franchises

Entertainment Franchises

Сleaning Franchises

Travel Franchises
List of franchises for sale available in Spain
Attractiveness of Spain for the development of franchise business
Spain can be considered a country with sustained economic growth, however, there is an issue with high unemployment. The household net-adjusted disposable income $22,007 a year is much lower than OECD average of $29,819. The main exports include motor vehicles, foodstuffs, pharmaceuticals, machinery, and other consumer goods. Spain's GDP is $1.378 trillion, it rose in 2016 twice as fast as the average of EU countries. The most populated cities are Madrid (3.17 mln), Barcelona (1.61 mln), Valencia (790,201), Seville (703,021), Zaragoza (661,108 ), and Malaga (569,009).
The growth of franchise business in Spain is stimulated by several factors. The main of them is always a rising number of tourist arrivals ( 8.8 million visitors in 2016), which provides great demand for high-quality brands.
According to the Spanish Franchise Association report, some years ago there were 919 franchise brands operating in Spain; 18 percent of them were international and about 50 brands were from France. The other countries which entered the market were the United States (42), Italy (37), United Kingdom (14) and Germany (11).
The sales generated by the franchise system were $29.9 billion in 2016. The main franchise sectors are food, fashion, beauty, services, automotive and informatics.
Franchise business helps to improve employment in the country, in 2016 the number of people working in the field was 268,986.
All the regulations as for any franchise activities are stated in Spanish Civil and Commercial Codes. One useful fact from it is that a franchisor has to register a franchise with the Franchisors Registry three months before opening.
There are high investment business opportunities, as well as cheap franchises in Spain presented for review, the choice is yours.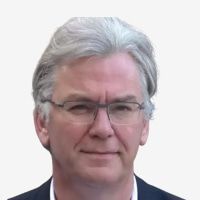 Felix de Wit
Official representative of Topfranchise in Europe
Indicators of Spanish Business Market
Capital: Madrid

Currency: Euro (€)

Education Index (2013): 0.794

Official languages: Spanish

Per capita GDP (PPP): $38,239

Quality-of-life index (0-10): 6.96

Population: 46.56 mln

Total GDP (PPP): $1.769 trillion

Ease of Doing Business Ranking, Rank: 28

Gini: 34.5

Human Development Index (HDI): 0.884
DIDN'T FIND WHAT YOU WANT?
ASK THE EXPERTS