The Top 10 Franchise Businesses For Sale in Arkansas Of 2023
Update: 04.11.2021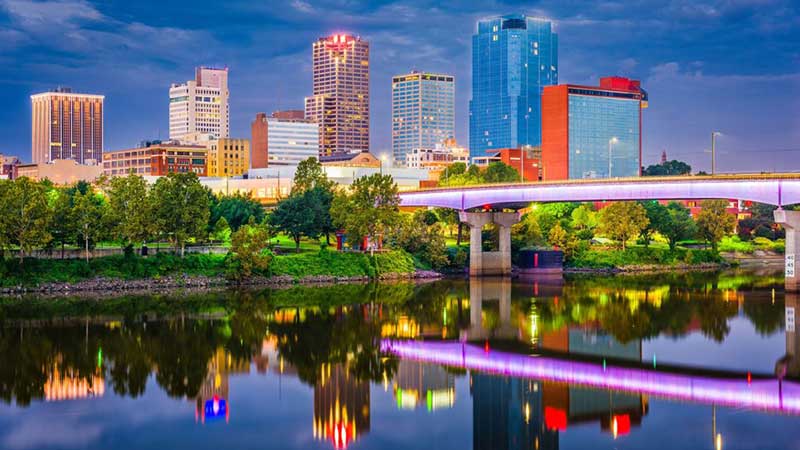 Arkansas does not belong to the states which require franchisors to register their Franchise Disclosure Document before offering or selling a business here. Therefore, there are plenty of national and international franchises, and the competition is tough. In order to start and run a successful company, an entrepreneur should pick up a proven and reputed brand operating in the field. We have made the list of the best franchises to own in Arkansas for you to choose from. All of them offer unique and successful concepts, proven marketing and management, and support to their partners. Our list of popular franchise opportunities includes various ideas. They're sure to be something for you!
Here is the 10 best franchises to own in Arkansas
Grand Comfort
Founded in: 2020
Franchising since: 2020
Franchise Fee: $8,800
Initial investment: $8,800 - $27,000
Grand Comfort is one of the fastest growing home services businesses in the country. This is a new structure that allows hardworking plumbers to generate ownership-level income without the financial risks and responsibilities associated with actual ownership. Instead of selling an expensive franchise, the company does things differently. She asks for a fairly small down payment followed by a monthly payment on the profits earned.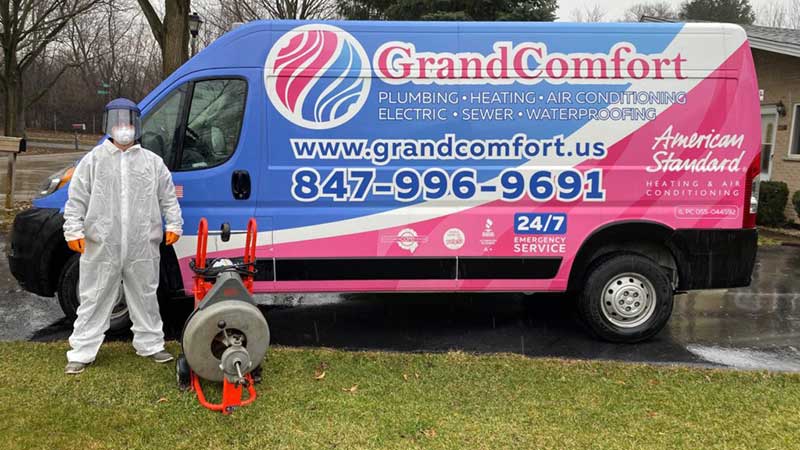 ---
Spiffy
Founded in: 2014
Franchising since: 2020
Franchise Fee: $40,000
Initial investment: $95,750 - $198,000
Ongoing Royalty Fee: 7%
Spiffy has been providing customers with convenient and environmentally friendly car care since 2014, including disinfection, oil change, tire repair and replacement, and other maintenance services. The Spiffy GreenTM arsenal uses environmentally friendly consumables that use half the water compared to traditional car wash. The patented technology safely removes and recycles used water and oil.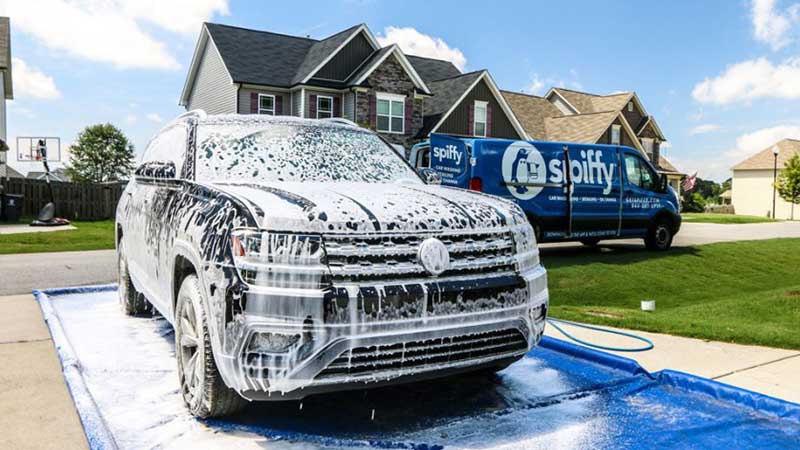 ---
Liberty Tax Service
Founded in: 1972
Franchising since: 1973
Franchise units: 2,668
Initial investment: $60,700 - $73,900
Ongoing Royalty Fee: 14%
Liberty is one of the largest tax preparation service providers in the country. With nearly three-quarters of a million potential customers available in several dozen territories with franchises for sale in Utah, this Western state is an ideal location to start a new business. By taking advantage of Liberty Tax's® nationally recognized brand and using their proven business plan, franchisees will be able to hit the ground running when they start their new business in the Beehive State.
---
Dunkin'
Founded in: 1950
Franchising since: 1955
Franchise units: 13,125
Initial investment: $199,700 - $1,688,200
Ongoing Royalty Fees: 5.9%
Dunkin' Donuts is an American multinational coffee and doughnut company and is one of the largest coffee shop and donut shop chains in the world with approximately 12,900 locations in 42 countries. Ideal partners are an experienced food service or retail operator to consider franchising with a brand that is designed for on-the-go convenience, quality, and guest satisfaction. Franchisees have the opportunity to succeed by consistently following their company values, created by their founder, Bill Rosenberg.
---
Ori'Zaba's Scratch Mexican Grill
Founded in: 2001
Franchising since: 2018
Franchise Fee: $30,000
Initial investment: $373,645 - $775,000
Ongoing Royalty Fees: 5%
Ori'Zaba's Scratch Mexican Grill is a Mexican fast food chain that serves customers fresh, quick and delicious Mexican food. Ori'Zaba's has vegetarian options, gluten-free menus and even plant-based options for dinner. And the ever-expanding drinks menu includes ZabaRita, a fresh take on the classic margarita that pairs perfectly with the delicious TACO that customers can create themselves.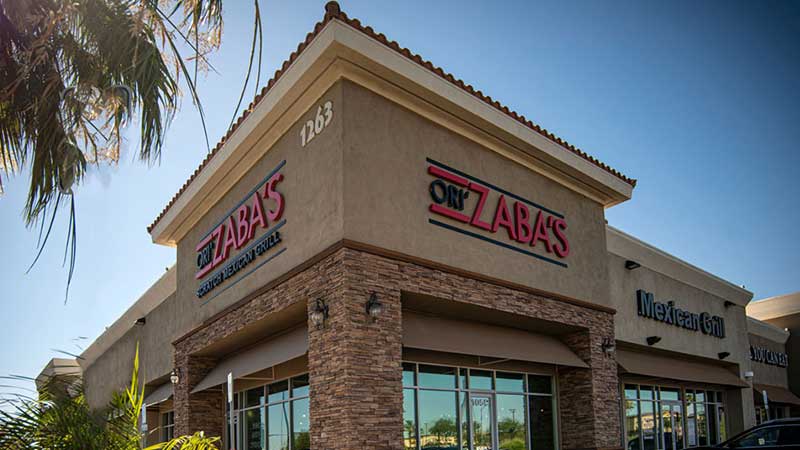 ---
Mathnasium Learning Centers
Founded in: 2002
Franchising since: 2003
Franchise units: 1068
Franchise Fee: $49,000
Initial investment: $112,750 - $149,110
Ongoing Royalty Fees: 10%+
Mathnasium Learning Centers is a learning and educational center that is built on a flexible model that allows students to study comfortably at home or in centers that have implemented extensive sanitation, health and safety measures to provide a quieter learning environment. The centers are open year round, at least five days a week after school and on weekends. The growing company has doubled in size over the past five years and is the leader in the global private tutoring market.
---
Sport Clips
Founded in: 1993
Franchising since: 1995
Franchise units: 1,809
Franchise Fee: $25,000 - $59,500
Initial investment: $233,800 - $388,300
Ongoing Royalty Fees: 6%
Sport Clips Haircuts is a hairdressing chain that has been setting the tone for the men's haircut industry for 25 years. It's a winning concept - a great haircut for men and boys with a sporty theme at a reasonable price. Visitors are offered relaxing amenities and signature MVP Experience, a 20-minute no-appointment session that includes a precision haircut, iconic hot steamed towel, massage shampoo and relaxing neck and shoulder treatment. Also, customers can register online for their next mini break anytime, anywhere! It is convenient, flexible and saves clients time for the next haircut.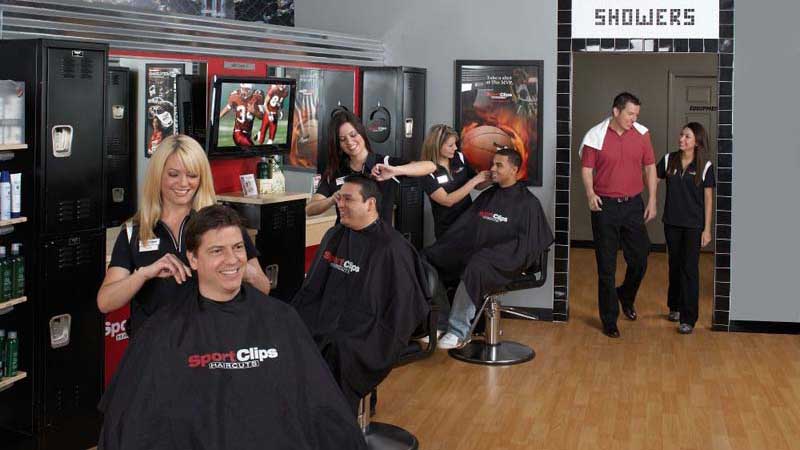 ---
ATAX Tax Preparation
Founded in: 1986
Franchising since: 2007
Franchise units: 43
Initial investment: from $17,450
Royalty Fees: 10%
ATAX is a full-service national tax preparation and business services franchise. We strive to have a consistent client experience, and service across the country. We have a proven business model and formula for success that led to our Founder, Rafael Alvarez to operate one of the largest independent tax preparation businesses in the country. Our retail concept allows you to open the doors to your very own office on main street or a location with high foot traffic that allows you to be a financial services center in your community. Through your retail location you will provide year-round services of tax, bookkeeping, payroll and business services.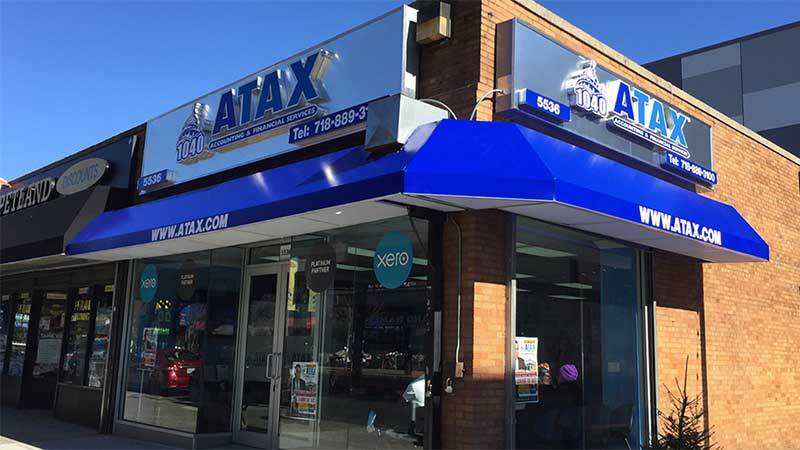 ---
PJ's Coffee
Founded in: 1978
Franchising since: 1989
Franchise units: 120
Franchise Fee: $35,000
Initial investment: $198,275 - $578,000
Royalty Fees: 5%
PJ's Coffee of New Orleans was founded in 1978 by Phyllis Jordan, a pioneer in the coffee industry that utilized high quality beans, advanced roasting techniques, and a pure passion for the art of coffee making. PJ's Coffee offers a full line of espresso, flavored coffee, and award-winning Original Cold BrewTM coffee beverages, as well as a wide variety of dishes. Fresh pastries and desserts are available for several portions of the day. With an emphasis on supporting sustainable development, PJ's Coffee is a leader in sourcing practices from farm to cup.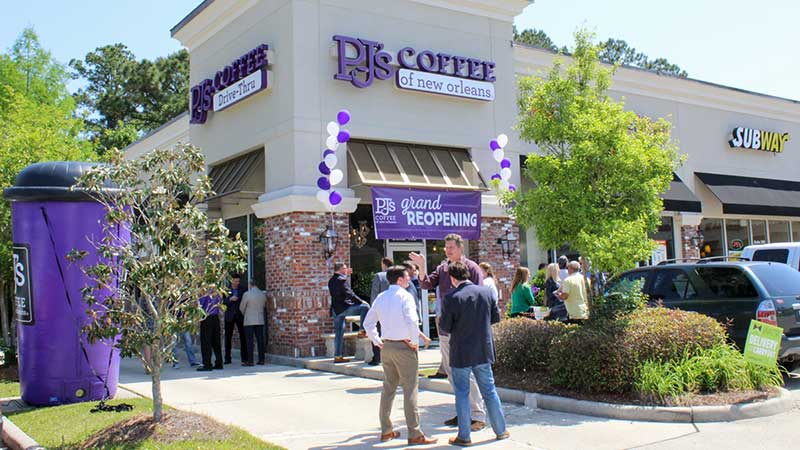 ---
Minuteman Press International
Founded in: 1973
Franchising since: 1975
Franchise units: 967
Initial investment: $74,904 - $180,053
Royalty Fees: 6%
Minuteman Press locations are a full-service design, print, and marketing centers serving the entire business community from small businesses to Fortune 500 companies. Every local MP center has the unique ability to hone in on every specific business and give every business a professional image. Minuteman Press is the world's largest & #1 rated printing, marketing, and design franchise that was established over 45 years ago. The company offers its franchisees a business that provides high demand products and services, a proven business model, and regional support offices.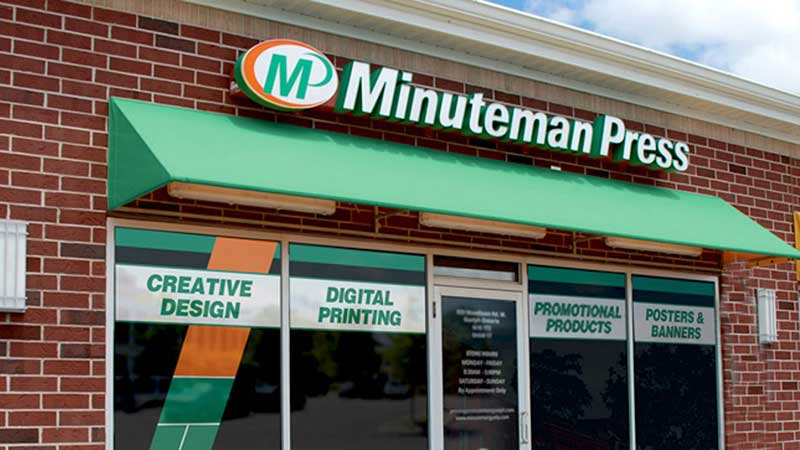 ---
View all franchise opportunities
Want to advertise your franchise with us and successfully boost your business?
Please send us your request and we will get back to you shortly!
Popular Articles
in North and Central America
Easy start
of franchise
business
DIDN'T FIND WHAT YOU WANT?
ASK THE EXPERTS