The Top 10 Franchise Businesses For Sale in Arizona Of 2022
Update: 04.11.2021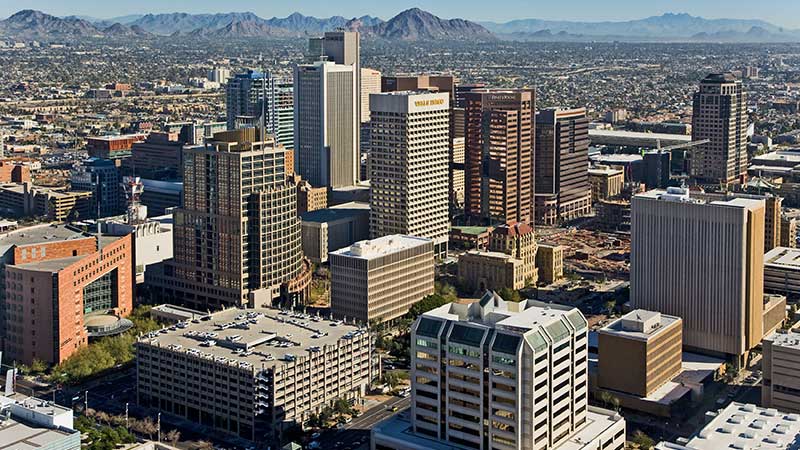 Check out the best collection of franchises for sale in Arizona. It consists of reputable businesses successfully operating on the market for years. The range of services they provide is really wide. You can find here the companies which deal with food retail, telecom services, fitness gyms and handyman services, fast food restaurants and smoothie bars. The best franchises to own in Arizona offer unique business ideas, popular brand names, proven marketing and management strategies and constant assistance to their partners. Feeling interested? Seize the hottest franchise opportunities in Arizona right now!
Here is the 10 best franchises to own in Arizona
Dunkin'
Founded in: 1950
Franchising since: 1955
Franchise units: 13,125
Initial investment: $199,700 - $1,688,200
Ongoing Royalty Fees: 5.9%
Dunkin' Donuts is an American multinational coffee and doughnut company and is one of the largest coffee shop and donut shop chains in the world with approximately 12,900 locations in 42 countries. Ideal partners are an experienced food service or retail operator to consider franchising with a brand that is designed for on-the-go convenience, quality, and guest satisfaction. Franchisees have the opportunity to succeed by consistently following their company values, created by their founder, Bill Rosenberg.
---
P3 Cost Analysts
Founded in: 1991
Franchising since: 2019
Franchise units: 20
Initial investment: $59,000 - $74,000
Royalty Fees: 25%
P3 Cost Analysts has been helping companies across the nation determine if their spending on utility, telecom, waste and recycling, merchant processing, uniform/linen, managed print, and property tax expenses are correct and cost effective since 1991. P3 franchise owners are consultants, not auditors. Every P3CA franchise owner has access to their team of auditing experts. Once a client has agreed to have their costs analyzed, the company's franchisees simply collect the appropriate documentation and provide it to their assigned P3CA experts. Then auditors take it from there, analyzing bills, finding savings and allowing the franchisee to focus on building their business.
---
Retro Fitness
Founded in: 2002
Franchising since: 2006
Franchise units: 150
Initial investment: $939,250 - $1,600,500
Ongoing Royalty Fees: 5%
Retro Fitness gyms, with over 150 gym locations across America, feature circuit- and weight-training equipment, cardio burning machines equipped with flat-screen TVs, functional training areas, smoothie bars, individual and group training options, and child care. Retro Fitness is a rapidly growing franchise model within the $30 Billion health and wellness industry that provides a high return on investment with strong-unit economics and streamlined operations.
---
Ace Handyman Services
Founded in: 1998
Franchising since: 2001
Franchise units: 118
Initial investment: $93,277 - $137,472
Ongoing Royalty Fees: 6%
Ace Handyman Services provides home repair and handyman services all over the country. The company offers a variety of Packages all designed to help clients love their home - from simple upgrades, to home enhancements, to those tasks in their home clients simply never think about, so their multi-skilled craftsmen ensure their work stands the test of time. Franchisees offer repair, restoration and maintenance services to both residential and commercial customers.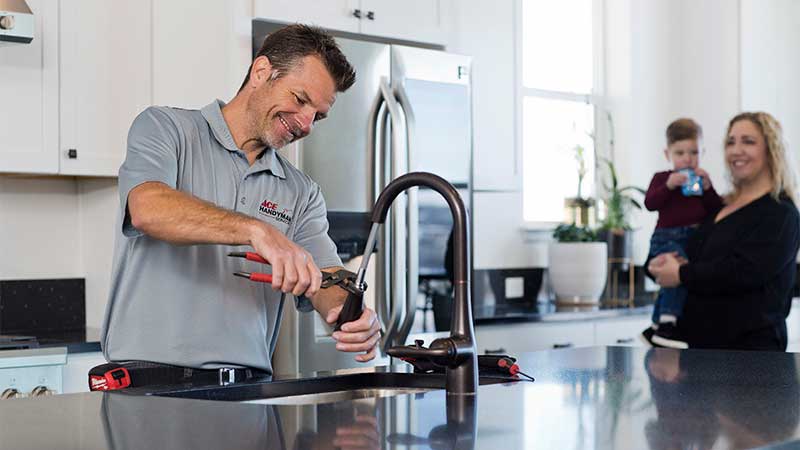 ---
Anytime Fitness
Founded in: 2001
Franchising since: 2002
Franchise units: 4,739
Initial investment: $96,140 - $523,824
Ongoing Royalty Fees: $649-$699/mo
Anytime Fitness, headquartered in Woodbury, Minnesota, United States, is the first franchise on all 7 continents, with over 4,700 territories sold and 4 million members worldwide. Anytime Fitness is a franchise of 24-hour health and fitness clubs when the gym facilities are open 24 hours a day, 365 days of the year. The fitness industry is constantly growing which means success for all interested in owning franchise partners. The company, which began franchising in 2002, is expanding worldwide.
---
Rusty Taco
Founded in: 2010
Franchising since: 2010
Franchise units: 24
Initial investment: $529,817 - $796,325
Royalty Fees: 5%
Rusty Taco, founded by Rusty Fenton and his wife Denise in 2010, is a chain of fast food Taco restaurants in nine states across the United States but the company is seeking new franchise units throughout the U.S. Offering an authentic, street-taco inspired menu, Rusty Taco elevates the experience for both the customer and the owner by bringing the flavor, experience and simplicity of a traditional taco stand to local communities. The company offers competitive unit level economics and investment returns; has simple, manageable operations; in a dining segment that is on-trend, growing and lacks competition; and is backed by the strength and support of Inspire Brands.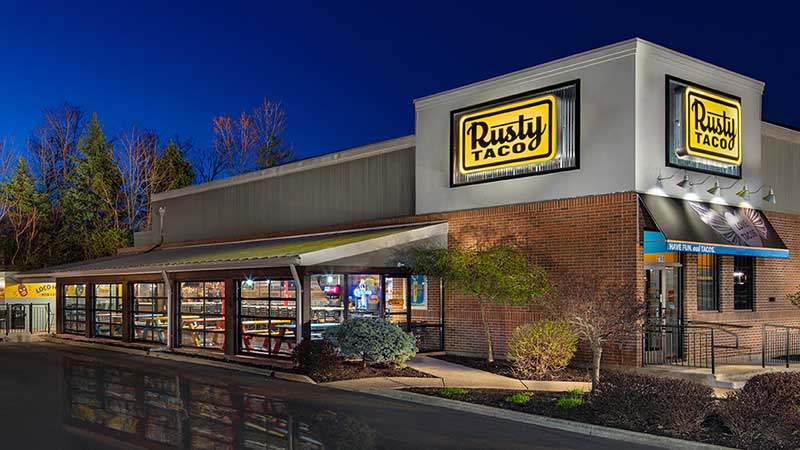 ---
Red Mango
Founded in: 2006
Franchising since: 2007
Franchise units: 315
Initial investment: $193,500 - $466,000
Ongoing Royalty Fees: 6%
Red Mango is a frozen yogurt and smoothie brand known for its all-natural frozen yogurt, fresh fruit smoothies, yogurt parfaits, and fresh juices. The chain has more than 200 locations in over 15 states in the United States and 40 in Mexico and Central America. Every single one of their locations are locally owned. Red Mango Yogurt Café is an established leader among frozen yogurt franchises and looks to do the same with the recent expansion into healthy cafés, and the company truly enjoys helping their franchisees build strong, successful businesses and make a positive impact in their local communities.
---
LiberoAssurance
Founded in: 1980
Franchising since: 2013
Franchise units: $10,000 - $60,000
Initial investment: From $15,000
Member of LiberoGroup, LiberoAssurance offers ISO Management Systems Certification services and Training services. Training Centre provides professional seminars, live courses in LiberoCentre premises and corporate training solutions. The company started as an engineering firm back in the 80s and has evolved into a global certification and training provider. There are lots of great reasons to invest in one of their ISO Certification, Inspection and training franchise opportunities, but one of the strongest is that this industry is growing.
---
SubWay
Founded in: 1965
Franchising since: 1974
Franchise units: 41,600
Initial investment: $140,050 - $342,400
Ongoing Royalty Fees: 8%
Ad Royalty Fee: 4,5%
Subway, founded by Fred DeLuca and Peter Buck in 1965, is an American fast food restaurant franchise that primarily sells submarine sandwiches, salads and beverages. The chain has expanded to become a global franchise. Subway is one of the largest opportunities in the food franchise industry with an established global brand with a proven operating system already in place. To be eligible to purchase a Subway franchise, a person must have a minimum net worth of $80,000 and at least $30,000 in liquid assets.
---
XIMIVOGUE
Founded in: 2015
Franchising since: 2015
Stores: 1700+
Initial investment: From $90,000
Established in 2015, XIMI Vogue, also known as XIMISO, is a Korea-based designer brand that operates as franchised retail stores for fast fashion products and expanded to over 1700 stores in more than 87 countries around the world now. Its product offerings include health and beauty products, household items, fashion accessories, seasonal products, plush toys, and others under XIMIVOGUE brand name. The company has deployed a franchise model, where micro entrepreneurs can start a XIMI Vogue store of 1000 - 1200 sq. ft. with a capex of approx. $90,000, including store setup, inventory, franchise fee, office equipment and consumables.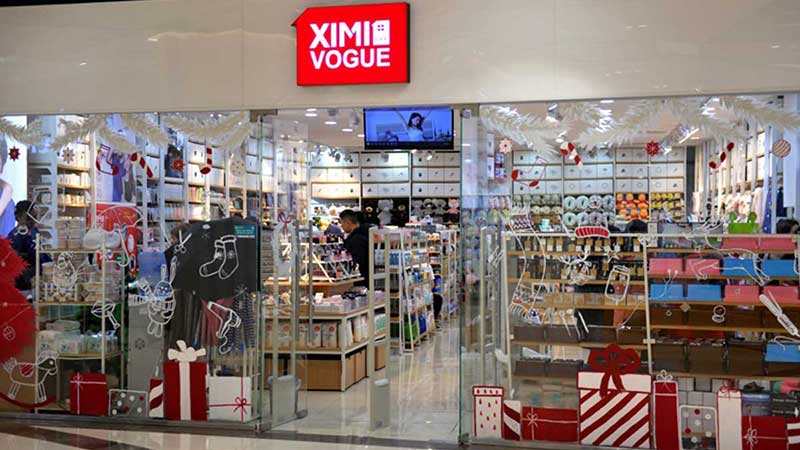 ---
View all franchise opportunities
DIDN'T FIND WHAT YOU WANT?
ASK THE EXPERTS