Franchise Opportunities in Luxembourg
Popular franchise directions in Luxembourg
Cafe Franchises

Food Franchises

Consulting Franchises

Education Franchises

Entertainment Franchises

Сleaning Franchises

Travel Franchises
List of franchises for sale available in Luxembourg
Attractiveness of Luxembourg for the development of franchise business
Luxembourg is a small country located in the North-Western part of Europe with the population of 590,667 people. 87.0% of the country citizens are urban, including 76,684 ppl living in the capital, Luxemburg; 28,228 ppl in Esch-sur-Alzette, and 18,013 in Dudelange.
The average household net-adjusted disposable income per capita is USD 39 264, which is significantly higher than the OECD average of USD 33 604 a year.
The economy of the country is thriving. The most successful sectors which contribute much to the economy are banking, steel, and industrial businesses.
Franchise business hasn't been so popular as the other companies so far. However, it has started gaining traction. If an entrepreneur is willing to establish a franchise company in Luxembourg, they should consider such commercial activities as wholesale, retail, intellectual services, industrial activities, manufacturing, travel agents real estate, hotels and hospitality, restaurants which are in demand in the country. The rich population of the country is attracted by world-known brands, therefore it seems quite reasonable to own international business in Luxembourg.
Luxembourg has no special legislation for franchise agreements. But as the country is among European Union founding members, franchise businesses for sale there follow the rules of the European Franchise Federation.
There are high investment business opportunities, as well as cheap franchises in Luxembourg presented for review, the choice is yours.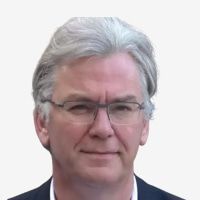 Felix de Wit
Official representative of Topfranchise in Europe
Indicators of Luxembourg Business Market
Capital: Luxembourg City

Currency: Euro (EUR, €)

Education Index (2015): 0,783

Official languages: "French, Luxembourgish, German"

Per capita GDP (PPP): $114,825

Quality-of-life index (0-10): -

Population: 602,005 ths

Total GDP (PPP): $70,926 billion

Ease of Doing Business Ranking, Rank: 66

Gini: 30,9-

Human Development Index (HDI): 0,904
DIDN'T FIND WHAT YOU WANT?
ASK THE EXPERTS