Description of JUNIOR - the chain franchise of children's football schools
We offer to launch an interesting and profitable business related to education and sports services. Raising healthy and happy kids has always been the main concern of parents. However, It`s not an easy task nowadays as children are spending more of their time playing computer games and surfing the net rather than exercising! Our mission is to encourage kids to take up an engaging hobby that will foster their moral and physical development!
Most importantly, kids are excited and happy to attend classes at JUNIOR Football Schools due to our special approach to training.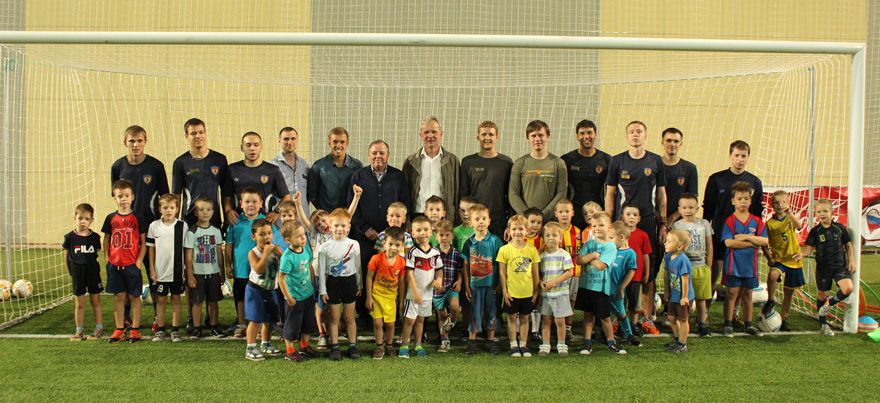 Franchise offer
Initial investments : $8,400

Royalties: $180 for the first 6 months after the school's opening, then $270 or 5% of the turnover, whichever is greater.
There are special conditions for the regions of big and capital cities (they have to be discussed).

Other current expenses: inventory and equipment costs (from $1,335 at the conclusion of the contract. Further purchases are made if required).
Russian costs by population
fewer than 50,000 people - $3,000
from 50,000 to 100,000 people up to $4,200
from 100,000 to 150,000 people up to $6,000
from 150,000 to 200,000 people up to $8,400.
Capital cities by population
fewer than 50,000 people - $5,850
from 50,000 to 100,000 up to $6,700
from 100,000 to 150,000 people up to $7,500
from 150,000 to 200,000 people up to $13,000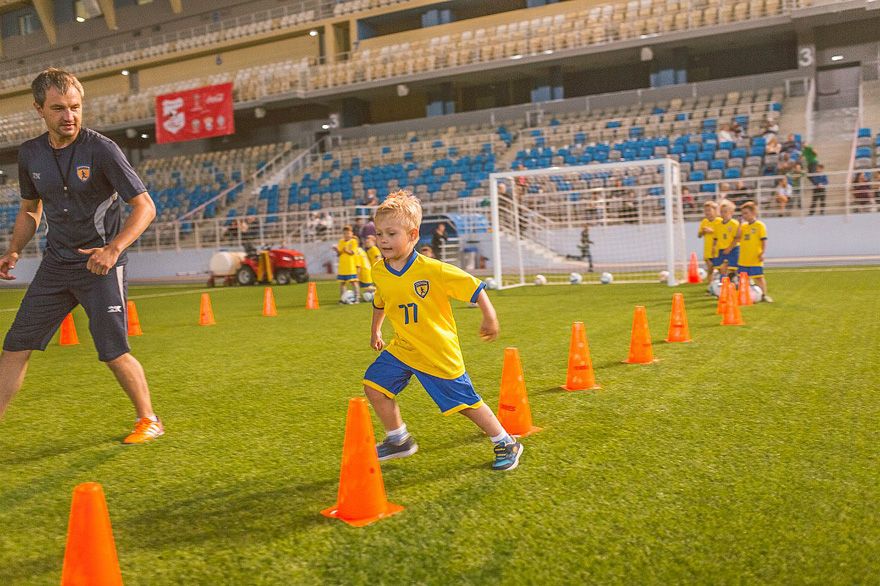 Additional Information
We pay much attention to developing coaches for Junior. For this purpose we have invited leading practising coaches of the highest category, employees of the State University of Physical Culture, Sports and Health named after P.F. Lesgaft for cooperation.
Sergey Grigorevich Gerasimets - Associate Professor at the Department of Footbal Theory and Methods, Novosibirsk State University named after Peter Lesgaft. Master of Sports of the USSR. The holder of the coaching license PRO.
Vladimir Petrovich Grechishkin - PhD in pedagogical sciences. Master of Sports of the USSR. Honored coach in Russia.
We have developed a system of online training for Junior coaches. Their knowledge is regularly monitored; videos with examples of classes and coaching practices are recorded and shown to them. They can participate in webinars held by the leading coaches, teachers and psychologists of the country.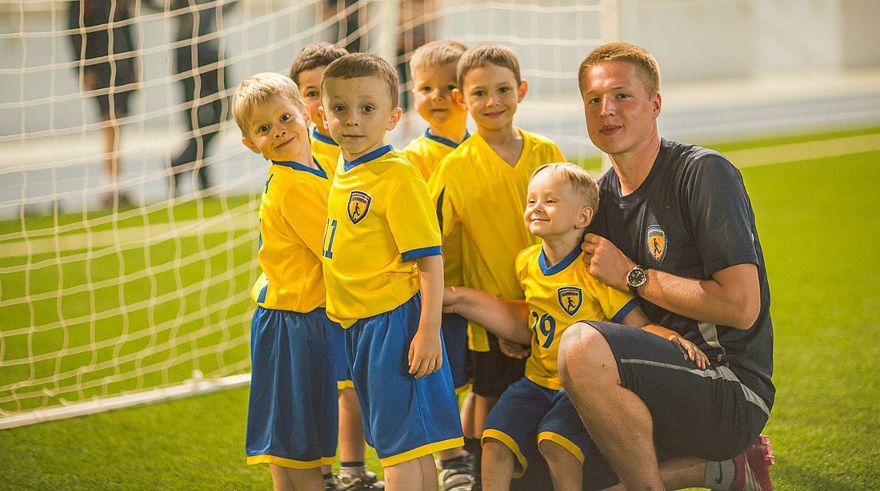 How much does JUNIOR franchise cost?
JUNIOR has the franchise fee of up to $8,400, with total initial investment from $8,400.
Initial investment, from: $8,400
Payback period, avg.: 6 months
Turnover per month: from $3,600 to $27,000
Royalties: $180 - $270 from 1 school or 5% of the turnover, whichever is greater.
Franchise fee: $8,400 (There are special conditions for the regions of big and capital cities that have to be discussed).
Included:
Using the brand name and unique own methods
Access to a CRM system, and the database with information materials (+ advertising models, video materials, etc.)
School Owners Chat forum where partners share their work experiences
Services of PR-manager, designer and programmer
24-hour call-center.
Other current payments: $1,335.
Inventory and equipment costs + costs for printed advertising for launching a school.
Request Free Info

Business Model
Boys who are 3 - 7 years old make up 3% of the total population.
For example, if your city has a population of 500,000 people, then there are approx. 15,000 boys of this age.
To reach payback, you just need to enroll 12 children. It is easily calculated: Profit = (subscription price * number of children) - (rental+ coaches' salaries + taxes + royalties)
The average subscription price is $72 per month. Thus, you earn $864 a month from payments for 12 children. The average rental is $36 per workout. There are 9 classes per month, so, you have to pay $324 rental. You need 2 coaches to teach 12 kids. A coach's salary is about $15 per workout (the mean of average salary of a coach and a coach assistant). That is minus $270 from your profit. A $324 minus the rental and coaches` salary is $270 remaining. Royalties are $180, so you have $90 left to pay taxes and other expenses.
There are approx. 25 children who enroll when the school opens, 50-80% of them buy subscriptions. That means you can receive the payback right after the opening. 30-40 children can be trained simultaneously on a standard mini-football field. If 60 children are enrolled, about only thirty - fourty people will attend a class as there is a tendency for kids of 3-6 years to miss classes. Still you receive payment for a month in advance, therefore, you have the optimal number of kids at a class and 60 parents to pay for it.
* According to our statistics, 50-80% of customers buy subscriptions after a trial lesson. When the school is already running, the conversion rate improves to: 70 - 95%.