Domino's Pizza Franchise for Sale - Restaurant
Investment from:

119700 $

Payback from:

0 mon.

Turnover/month from:

0 $
How much does it cost to open a Domino's?
Today, there are almost no people left who live in the United States or have been there but do not know about Domino's. Domino's is on the list of the largest pizza franchises and is known for its excellent reputation. If you want to be part of any franchise, pay attention to Domino's.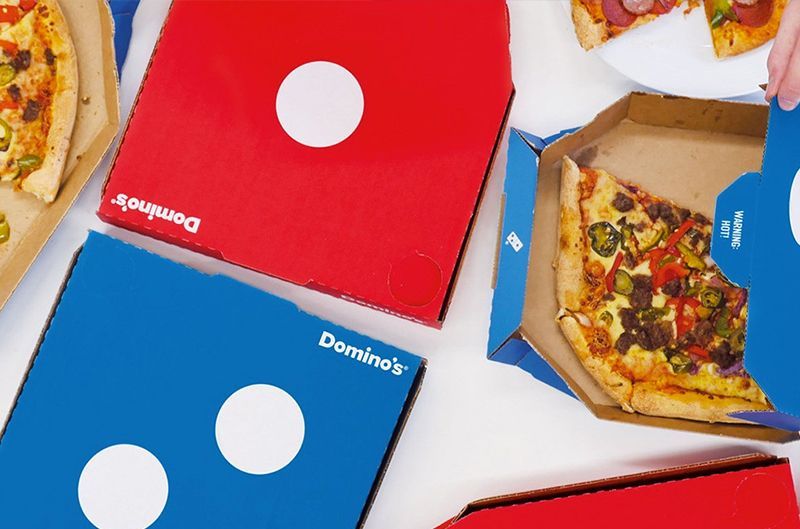 Facts about Domino's
Domino's history dates back to 1960 when the first and at the only pizzeria was opened in Michigan. In the next 60 years, the network has expanded so much that now you can visit Domino's in almost 100 countries around the world. In the USA, more than 17 thousand restaurants receive visitors.
Currently, at Domino's you can order not only pizza but also enjoy other snacks and desserts.
The company creates convenient conditions for its clients. For example, an online Domino application with the function of ordering pizza and easily tracking the order. New initiatives are being launched to increase loyalty, such as the recently introduced shipping insurance feature, which quickly gained popularity among Domino's customers.
The key factor determining a candidate's readiness to join Domino's is how carefully he has learned information about it, for example, how the corporate structure is arranged, and how much expectations from buying the franchise match reality.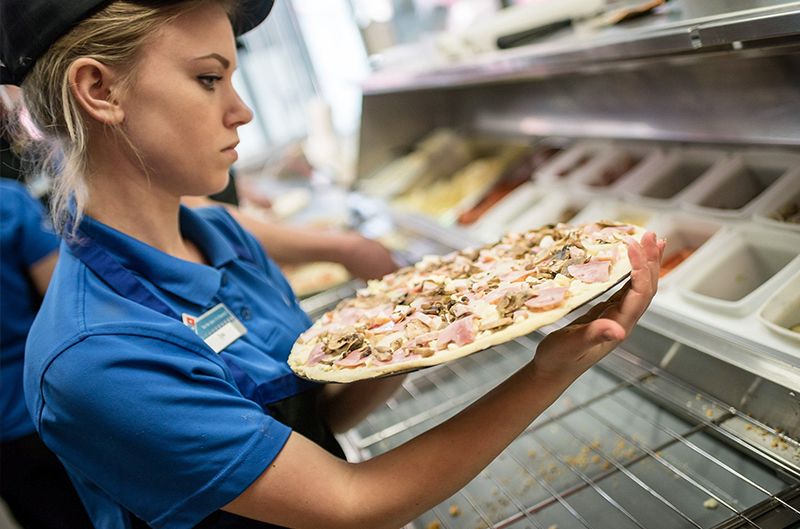 How much does Domino's make?
The answer is definitely impressive. In 2019, the company's profit increased by 7 percent over the previous year to over $ 1 billion. In the same year, take-out sales were up 4 percent.
Almost 150 new restaurants opened in the second half of 2019. And the growth rate continues to accelerate.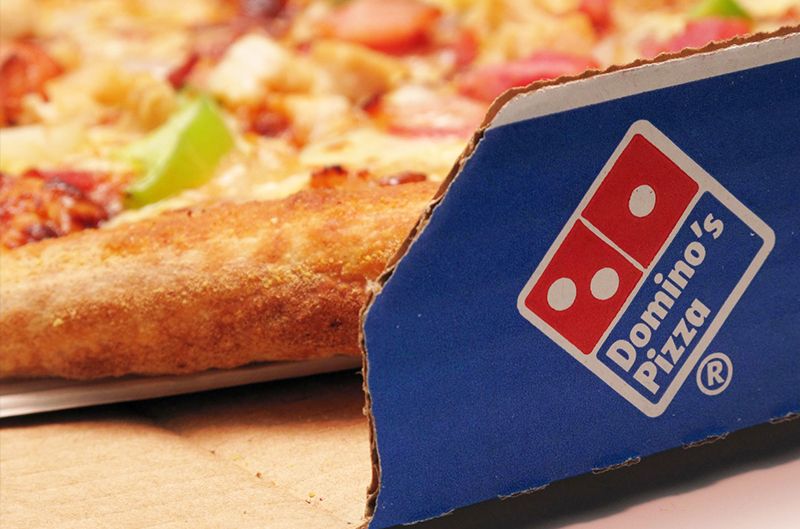 Variations of Domino's restaurants
The most profit-influencing factor is the location and variation of the restaurant you choose. Domino's offers three kinds of restaurants for opening:
Traditional restaurant. Such establishments are usually placed in malls and are more common. You can either order delivery in such restaurants, take an order to go, or stay right in the restaurant. A spacious parking lot is accessible for customers and service workers.
Unconventional restaurant. Pizzerias of this type are placed in larger locations, for example in office buildings or at stadiums. But they are usually not big and don't involve a large flow of people, so such restaurants have only pizza to go.
Transitional restaurant. You can see such restaurants in small markets. What distinguishes them is their custom cut-down menus, designed to suit a specific small customer base. These restaurants only offer take-out orders but can be converted to traditional or non-traditional restaurants.
Training and education
Becoming a Domino's franchisee involves taking part in an educational program at Domino's headquarters. First, you devote four days to Pizza Prep School, after which the five-day study of the franchise development awaits you. Training in the restaurant takes approximately 2 months. In general, your training depends on the duration of your Domino's working experience.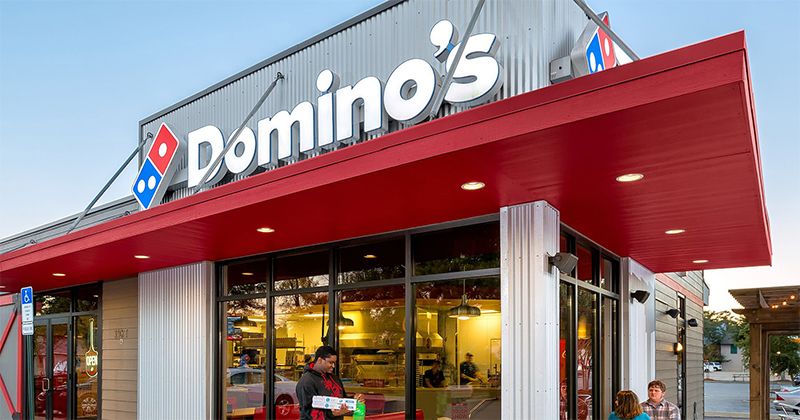 Domino's franchise cost
How much does the Domino franchise cost? The most frequently asked and not less important questions. So, the total amount consists of several points and depends on the region and the restaurant chosen. There are one-time, upfront, and recurring fees. Below are the average purchase costs for a Domino's franchise.
Initial investment. Depending on the listed factors, it varies from 145 thousand dollars to 500 thousand dollars and more. It includes:
Initial Franchise Fee: $10,000 for building a new restaurant and possible booking fee of $25,000.
Equity: $245,500.
Liquid Capital: $76,000.
Current fees. These fees are not fixed and the and the responsibility for them is in the hands of the franchisee. Including:
Royalty: Approximately 5% from the restaurant income per week.
Advertising promotion: 3-5% or more from the restaurant income per week.
But these are not all the expenses you will have to face. The whole scroll of all required fees is posted in the franchise document. For example, additional funds may be required for real estate, inventory, supply chains, and other equipment.
Does Domino's offer funding?
Unfortunately, no. Not all people can afford all expenses on fees without additional funding. But most franchises, including Domino's, don't have such services. But you can request it from other lenders who give loans for equipment, term loans, and so on. Your success in obtaining funding depends on your financial profile, creditworthiness, and business history.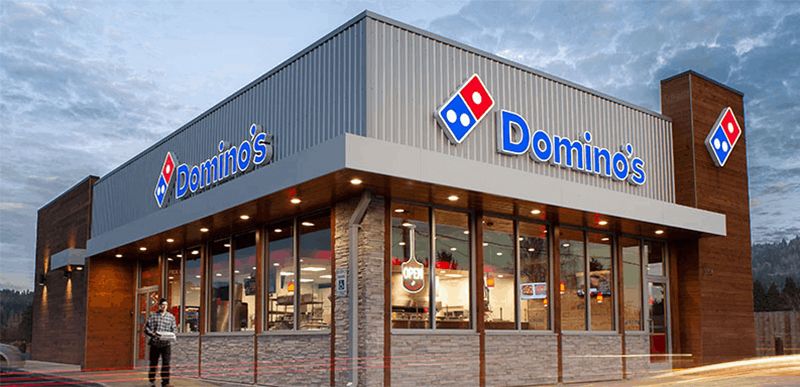 Domino's Franchise Benefits and Drawbacks
Domino's has several drawbacks and benefits which make it stand out from its competitors. These include:
Good reputation: Domino's is one of the best-rated pizzerias in the United States.
Special Offers: Essential discounts on opening costs and start-up fees for minorities and veterans.
The cost of the opening: Lower than in other fast-food franchises, for example in McDonald's.
But it's impossible to do without flaws, and Domino's is no exception:
Inability to work outside the office.
Territory: Domino's does not offer territory protection, which means additional competition with other restaurants near you.
Domino's prioritizes internal candidates: If you were not previously connected with the company, this may prevent you from obtaining approval for you as a franchisee. The solution is to start working in the company, for example, as a manager, and only then send an application for a franchise. This way you will not imagine your chances of success, but you will also learn what your day-to-day work at Domino's is.
So, to summarize, Domino's is a really worthwhile option to start as a franchisor right now.
In any case, we recommend talking to someone who is directly connected with the franchise. We mean current and old Domino's franchisees. Nobody knows everything about Domino's as good as they. So speak to them to find out the answers to all your questions and learn from their experiences.
Remember that the universe of fast food franchises is not ended on Domino's and you can always find an alternative that suits you.
Before making the ending decision on buying a franchise and taking this step, you should carefully study the data sent by the franchisor with your professional franchise advisor. This process is essential when purchasing any franchise.
Be sure to check out our section of fast-food franchises and discover new possibilities together with the TopFranchise!
Learn more about Domino's Pizza franchise
---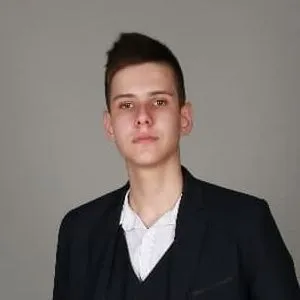 Written by
George Karishik
Franchise expert Topfranchise.com
DIDN'T FIND WHAT YOU WANT?
ASK THE EXPERTS