Franchise opportunities in Poland
Popular franchise directions in Poland
List of franchises for sale available in Poland
Attractiveness of Poland for the development of franchise business
An economic success story of Poland is due to the successful jump to a market economy. It happened in 1989 and now the country has the sixth largest economy in the European Union in terms of nominal GDP. The household net-adjusted disposable income per capita is $17,820 per year.
Franchise business is prospering in the country and consists of 74,000 franchise companies. 44% of franchisors reported the growing number of franchise locations in 2016. The biggest cities of Poland Warsaw (1.76 mln), Lodz (687,702), Krakow (767,348), Wroclaw (639,258), and Poznan (538,633) are the most attractive for launching franchise activities, however, not very high investment amount enables franchisees to run their business in smaller cities as well.
The principal franchise sectors are services, retail, finance, grocery, food, hairdressing, and education. The largest segment is gastronomy which involves 176 foreign and domestic brands. The retail sector with 154 retail brands takes second place on the franchise market.
Online food delivery service and online sales are the most successful trends in Poland nowadays. Eating out is one more modern tendency which requires many brands with quality food and services.
Franchising has a favorable influence on the employment in the country, each franchise company provides 5-6 working places, consequently, all the market employs 460,000 Polish people.
Polish franchisees choose Polish systems, which engage 85.5% of the market, rather than foreign franchisors. To establish a franchise one needs to invest $25,000 in average.

There are high investment business opportunities, as well as cheap franchises in Poland presented for review, the choice is yours.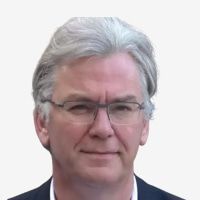 Felix de Wit
Official representative of Topfranchise in Europe
Indicators of Business Market in Poland
Capital: Warsaw

Currency: Polish złoty

Education Index (2013): 0.825

Official languages: Polish

Per capita GDP (PPP): $29,250

Quality-of-life index (0-10): 6.66

Population: 37.95 mln

Total GDP (PPP): $1.110 trillion

Ease of Doing Business Ranking, Rank: 27

Gini: 32.08

Human Development Index (HDI): 0.855
DIDN'T FIND WHAT YOU WANT?
ASK THE EXPERTS