Dodo Pizza Franchise For Sale - Pizza Delivery
Investment from:

80000 $

Payback from:

18 - 36 mon.

Turnover/month from:

27000 - 90000 $
Employee retention strategies: what we do to keep our staff turnover rate at 75.3%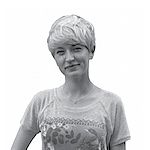 Alena Tikhova
CEO of Dodo Pizza USA
For the last 12 months, Dodo Pizza Oxford's average employee turnover rate was 75.3%. This is lower than the rates typical in the quick service industry, where exceeding 100% is considered critical but not unusual. We achieved these results not by chance, but through deliberate practice. In this post, I want to share a few things we do to secure employee retention at Dodo Pizza and make people stick with us.
Why having high employee turnover is bad
Before we start, let's take a step back to remind ourselves why having high turnover is bad for business. If you have a rate around 100%, it means that in a year, nobody from your current team will still be working with you. So you'll need to find and train new members of the crew. Prepare yourself, because in the beginning, these new people will be making many mistakes and working slower than others. The team's efficiency will go down. They also won't be highly motivated because they will see this job only as a gig, as did their predecessors.
So, high staff turnover drives up your labor cost — this is a consequence of low efficiency of apprentices and your spendings on hiring and training. And labor cost, along with food cost, is one of the two primary sources of expenses that define the profitability of any joint. What's even worse, a 100% employee turnover makes the mission of providing high-quality service extremely challenging.
What makes the problem more pressing for us
The turnover rate challenges almost every manager working in the quick service industry. The kitchen vacancies are mostly filled with students who see these jobs as a starting point for their soon-to-be amazing careers. So for a fair number of quick service enterprises, keeping the staff turnover at a manageable level remains a pipe dream.
Many chains choose not to reveal their real numbers, but it's common knowledge that in the worst cases, at some fast food chains, the staff turnover rate can go up to 200%. Even in its heyday in 2014, the trendy Chipotle reportedly had 80% annual staff turnover. We see the same or worse numbers in some of our Dodo Pizza deliveries working in Europe and Asia.
How could we achieve a 75% staff turnover?
The 75% rate we achieved in Oxford isn't as good as the 65% rate of Starbucks—one of the world's leaders in everything related to staff management. Still, we're kind of proud of ourselves, because we aimed for these numbers. From day one, «extreme» quality was our priority in Oxford, and you can't achieve excellence if nobody is motivated to stay with you long enough to acquire skills and become an example for others.
However, we didn't have a master plan—just a mindset that propelled us to do everything we could to make Dodo the kind of place you'd want to stick around. Recently, after we calculated our employee turnover rate for the last 12 months, I took a moment to contemplate what exactly may have contributed to these results.
Why raising the bar helps to motivate your team
It might sound airy-fairy, but I do think that our determination to provide an excellent product and service may be the main thing that keeps people with us—at least some of them. After joining Dodo Pizza, they see that our «fresh and natural» motto isn't a mere marketing cliche—when we say it, we mean it. We buy expensive stuff, we ruthlessly get rid of everything spoiled, and we care about every pizza that comes out of our oven. Even our draconian rules that forbid entering the kitchen in your regular clothes or force people to wash their hands, even if they only touched their nose, make them understand that we are serious. It drives some people crazy and inspires those who care about what they do and what other people get as a result of their efforts. Some of them say that the greatest pleasure they have working at Dodo Pizza is getting feedback from our customers.
Every single day, people write to us saying that our pizza has made their day and they loved it and gobbled down every bit. It means a lot.
How to give people a financial reason to stick around
After a few months, we realized that having a mission is nice, but we also need to give people a financial reason to stay. So we introduced a simple principle: the longer and harder you work, the more you'll make at Dodo Pizza. Now everyone who joins our Oxford team starts as a trainee and gets minimum wage—the same rate they can get at any other city joint. In three months, a trainee becomes a candidate to become a pizza maker after having passed a test. Stay for six months more and you'll be a head pizza maker. Each step doesn't just give you a lovely title—at each level, you get more money. Want even more? You can become a shift manager, the first assistant to the general manager, or even a GM.
What is your endgame? It matters
Having ambitions also helps. Two years ago, when we were only looking for a location in Oxford, we declared that Dodo Pizza would build a chain in the States. And these plans meant career opportunities for those who joined us. Every new store would need shift managers and a general manager. When we have at least three locations, we'll need a head office—and managers who know the ins and outs of our business.
The only option here would be to fill these vacancies with people who understand how things are done at Dodo and recruit new managers from our pizza makers. So, the message was clear: join us today, work hard, buy in, and in a year or two you may run a pizza delivery, no matter how young you are and what education you have.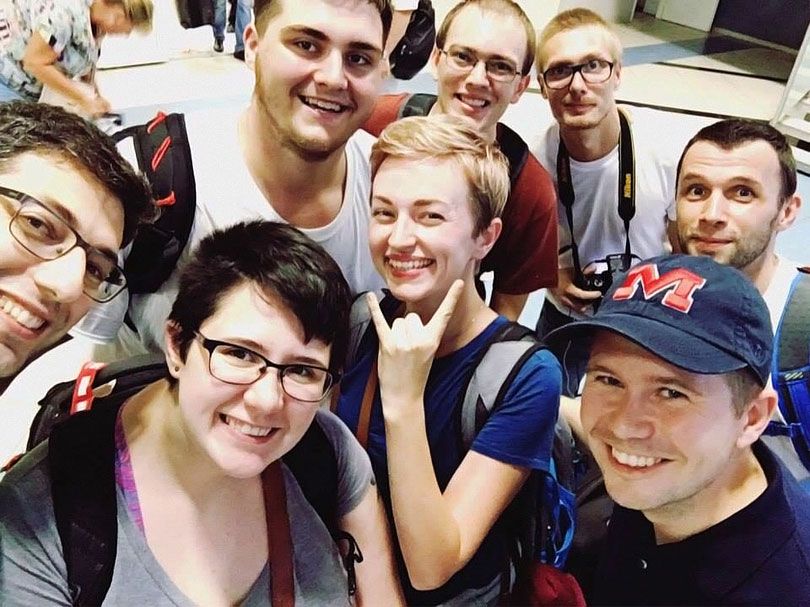 Erin, John, and Austin on their trip to the Dodo Pizza headquarters
Of course, you need to make people believe that your ambitions aren't just dreams—for us, it was easier since we already had dozens of pizzerias in other countries. Last summer, we even sent the three most dedicated members of our Oxford team on a long trip across the Atlantic to show them the Dodo Pizza headquarters, the place where our story began.
Now we're opening our second American store in Southaven, MS. One of the first members of the team who joined us as a driver, a 21-year-old young man with zero work experience in the quick service industry, is going to be a GM there. He was one of these three people sent on the trip across the Atlantic.
Why giving feedback is equally important
Every person wants to learn new things—and for some, having opportunities to grow and improve is as important as getting the green. So we try to make sure that people can get better at what they do at Dodo Pizza. Giving constant feedback is an essential element of the Dodo culture. We have regular meetings where we talk about our performance.
When you become a manager, it gets real serious. On a weekly basis, our GM fills out an assessment form for every shift manager. The form consists of 63 points that help our general manager evaluate a shift manager's performance. First, the results are shared with the team to show people what they can do better. Second, the form impacts the bonus our shift managers get at the end of each month. If you make 50% of the checklist, you'll get 50% of the bonus limit.
It's not all about purpose, money, and growth
So, to sum it up: to make people stick around, we tried to set high standards and live up to them, gave honest and thorough feedback that allowed the team to get better at what it does, and offered opportunities to earn more and have a career.
All this sounds about right, though I still have a feeling that one thing is missing: fun. As much as we're hell-bent on providing exceptional service for our customers, we don't want our pizzeria to be a sweatshop. Cheerful music, jokes, tomfoolery, and other activities that can make you enjoy your day without compromising our workflow are highly appreciated at Dodo Pizza. Who knows; maybe these things count even more than everything else.
Want to advertise your franchise with us and successfully boost your business?
Please send us your request and we will get back to you shortly!
DIDN'T FIND WHAT YOU WANT?
ASK THE EXPERTS