Jeff Franchise For Sale – Service Platform
Investment from:

40000 $

Payback from:

0 mon.

Turnover/month from:

0 $
Five basic tips on how to disinfect clothes in your own home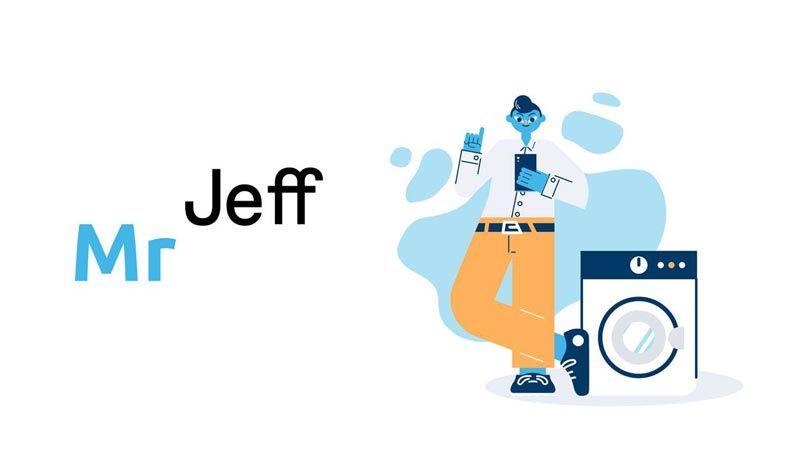 Why are dry cleaners and laundries considered a necessity?
Mr Jeff, a company that offers dry cleaning and laundry services at home, provides a series of basic recommendations on how to wash clothes and disinfect them correctly to avoid the spread of germs and viruses such as COVID-19.
Valencia, 20 March 2020. Last Friday, the Government of Spain announced a state of alert throughout the country for the second time during the democracy, which implies the confinement of the entire population and the opening of shops offering services of first necessity such as food shops, hospitals, pharmacies, tobacconists, home delivery of food or dry cleaning and laundry services.
Undoubtedly, this last service is of great importance since part of the germs that go home are left in the clothes and a correct cleaning of this is key to avoid the spread of viruses such as COVID-19. "Pathogens can spread through clothing, becoming a problem when someone in your home is sick. When it comes to molds that cause skin or respiratory infections, or organisms that cause colds or flu, most of them survive the wash cycle and that is why it is important to use special wash and dry cycles like the ones that are done. in laundries, which through the temperature and intensity of the cycles guarantee reliability of the process", says Eloi Gómez, CEO of Mr Jeff.
As stated by Dr. Jaume Alijotas Reig, referring internal physician and specialist in Immunology at the Clinical Institute of Medicine and Immunology of Barcelona and member of Top Doctor: "despite the fact that currently there is no verified information or scientific evidence on whether the viruses remain more time on clothing than on any other surface, it is important to keep in mind that it can last between 2 and 3 days, like anywhere else. Viruses, like COVID-19, are poorly tolerant of high temperatures and are easily removable with bleach and other cleaning products. For this reason, it is advisable to use long programs and hot water in washes and to wash separately the clothes of people who carry the virus or who are under hospital admission."
However, not everyone can afford to wash their clothes through such services. That's why, from Mr Jeff, a startup that offers dry cleaning and laundry services at home, they provide 5 basic and easy-to-apply tips on how to wash and disinfect clothes at home, as much as possible.
Use a lot of water in each wash, if possible more than usual, and avoid washing with very large loads since it is important that the clothes have space to stir properly.
Use more detergent than usual in each wash, using granular or high resistance liquid detergent since it better retains the suspended dirt and therefore better removes any residue.
In the event that clothing is contaminated with sewage, chemicals or other toxic materials, use a special disinfectant product in the wash, such as bleach (one cup in the wash cycle is sufficient).
If there is someone sick in your house, in addition to the bleach, the clothes of sick people is important to wash them at least at 60C, so that the virus cannot survive.
If you have a dryer, high temperature drying will also help to disinfect clothes, as long as they are clean after washing. Another option, if you do not have this appliance, is to press with a hot iron, being especially useful for some cotton clothes and bedding.
About Jeff:
Jeff is a startup created in 2015 by Eloi Gómez, Adrián Lorenzo and Rubén Muñoz, three Spanish entrepreneurs. It started as a home laundry and dry cleaning platform, but is currently in an expansion process in which, in addition to the laundry service, there is also a hairdressing and beauty treatment service that can be requested through its website and app, and to which will soon be added the fitness and relaxation service. The application is available for Android and iOS devices and offers a network of franchises that completely change traditional business models.
Learn more about Jeff franchise
---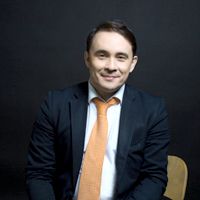 Written by
Vasil Gazizulin
Founder of Topfranchise.com
CEO Expedition 2009 - 2014
Author of a book «GROW WITH A FRANCHISE»
Browse franchises by countries

USA

India

Canada

The UK

Indonesia

The Philippines

Australia

The UAE

Saudi Arabia

South Africa

Germany

Pakistan

Singapore

Malaysia
Other countries
Want to advertise your franchise with us and successfully boost your business?
Please send us your request and we will get back to you shortly!
DIDN'T FIND WHAT YOU WANT?
ASK THE EXPERTS