Subway Franchise For Sale - Restaurant
Investment from:

100050 $

Payback from:

0 mon.

Turnover/month from:

0 $
How much does a Subway franchise cost?
Few have not heard of Subway. This is a world-famous fast-food restaurant chain. It is not surprising that many are interested in the cost of opening this establishment. In fact, it ranges from $ 100,000 to $ 342,500 in the first 3 months and depends directly on the type of place chosen. The fast-food restaurant offers the following location options: traditional and non-traditional.
The first includes establishments that offer a full range of typical services that are characteristic of Subway. This list is identical in non-traditional restaurants, but such restaurants are served by other companies. For example, you can meet Subway in supermarkets, at gas stations, in educational and medical institutions, or even at parks and bus stops. The company independently estimates all opening costs and investments required for both types of locations.
The final cost is related not only to the location but also to the selected area, as property prices in different areas may differ. An equally important factor is the chosen room, its size, and the necessary renovation. Third-party factors are also important, for example, counting the number of visits during the opening of the restaurant.
What do you have to pay for?
So, you need to pay for real estate, construction or renovation, signage, fees such as a license, attorney fees, or accounting fees. The process is similar to opening any other franchises. And the main stage of payment is exactly the franchise fee.
Actually, the franchise fee can be described as the required fee to enter the franchise system, using the franchiser's many years of experience. The fee also includes the right to use trademarks and operating systems, as well as services to the franchisee, such as assistance in choosing a location or using his training programs.
In most cases, the cost of starting your own Subway division is around $ 15,000. Payment is made immediately in full. At Subway, like most other companies, a franchise agreement is a must. Don't forget the $ 30,000 liquidity requirement. You need it for savings, as a financial cushion in case of an emergency or disruption. Even ordinary living expenses are taken into account until there is enough money to obtain the necessary wages.
The indicated payment of $ 15,000 is standard, but you should be aware of some exceptions to the rule.
What discounts does Subway offer?
Exceptions include discounts for US veterans. If an individual buys the first franchise and qualifies for the minority loan program, Subway will provide you with $ 10,000 in funding. You can count on funding if you want to work in a low-density market. You only need to pay $ 5000 if you open a satellite restaurant. The cost can be reduced by another $ 4,000 if the restaurant is open for a short time (up to one year). Satellite restaurants located in the same location as the Subway base restaurant are free of charge.
What's more, there will be no fee for franchising school dining establishments and oil company retailers with at least 50 units that made Subway out of an existing sandwich business they already had. Be sure to check out our fast food franchises section to discover new opportunities!
Learn more about Subway franchise
---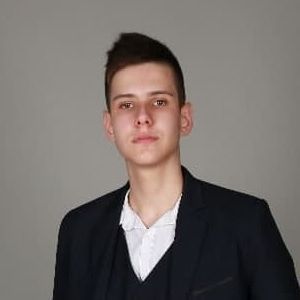 Written by
George Karishik
Franchise expert Topfranchise.com
Browse franchises by countries

USA

India

Canada

The UK

Indonesia

The Philippines

Australia

The UAE

Saudi Arabia

South Africa

Germany

Pakistan

Singapore

Malaysia
Other countries
Want to advertise your franchise with us and successfully boost your business?
Please send us your request and we will get back to you shortly!
DIDN'T FIND WHAT YOU WANT?
ASK THE EXPERTS