Dunkin' Donuts Franchise For Sale - Coffee Shop
Investment from:

121400 $

Payback from:

0 mon.

Turnover/month from:

0 $
How much does it cost to franchise a Dunkin' Donuts coffee shop?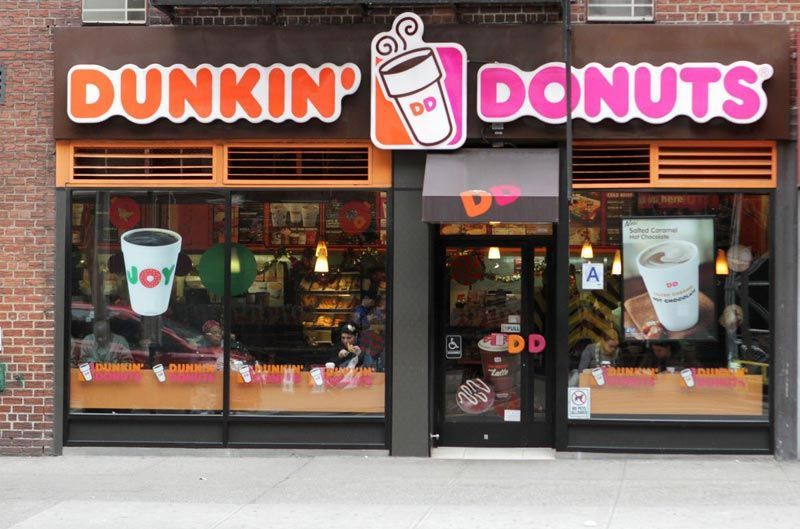 Planning to join a donut franchise? What about an established leader? Dunkin' Donuts can be a great choice!
Ever wonder how many Americans drink coffee and eat donuts? A 2019 survey found that 65% of them drink coffee and 200 million love donuts. Morning coffee with donuts is a great way to start the day.
And we have good news: Dunkin' Donuts is constantly looking for people to expand the franchise.
Dunkin 'Donuts Franchise Facts
The history of the company began in the 50th year of the last century, when Bill Rosenberg began to develop his first cafe in Quincy, Massachusetts. In 1955, the company's first franchise was licensed.
Over 70 years, the number of coffee shops has grown from one small outlet to 12,000 establishments in 45 countries. The coffee shop daily serves 5 million customers.
How did Dunkin' deserve such attention? To answer the question, just take a look at the company's achievements:
First place in the category "Coffee and pastries" according to the magazine "Entrepreneur"
First place in the Airport Franchisor rating
First place in the rating of customer loyalty according to the Brand Keys customer loyalty index
They sell not only donuts but many different food and drinks as well. Therefore, in 2019, the company rebranded and renamed itself Dunkin'.
Disadvantages and advantages of joining the Dunkin' franchise
Dunkin' is renowned for some of the benefits for franchisees. They include:
Worldwide recognition, authority in the industry
A wide network of coffee shops: 12 thousand points around the world, 8 thousand in the USA
Being your own boss
Education: Access to online business management courses hosted by Dunkin' University online
Guaranteed support for franchisees, assistance in choosing a location, and training
Free business trip to Boston for three days
But there are some drawbacks, and Dunkin' is no exception:
High level of required investments
Latest hacked customer accounts
Limiting creativity (a point common to all franchises because you should stick to branding ideas)
No sponsorship (but with recommendations of verified сreditors offering secured loans)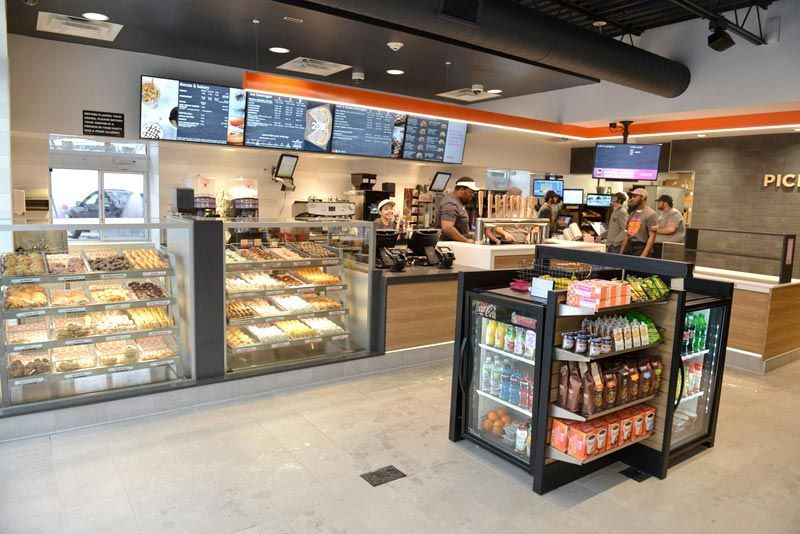 How much does the Dunkin' Donuts franchise cost?
In fact, it can be different due to many factors, such as location, the scale of the establishment. Even how many points you open can play a role. Also, don't forget about additional costs or, in other words, about commissions. They apply not only to Dunkin' but to all other franchises of any level. Financial requirements to join Dunkin':
All investments: from 97 thousand to 1.7 million dollars
Initial franchise fee: $ 40,000 to $ 90,000
Equity: 500 thousand US dollars and more
Liquid capital: 250 thousand US dollars and more
At first glance, the amounts seem unreasonably high, but in fact, they are better than in other well-known franchises. By comparison, it costs about $ 1.7 million to join Krispy Kreme and even $ 2.7 million to join McDonald's.
How to become a part of the Dunkin' Donuts franchise?
So you've searched everything important data about the franchise and decided to start it. Be ready for a long process in several stages, lasting 2-3 months. Within 30-60 days, the company analyzes the applier's business plan and profile, after which he is considered as a candidate for a franchise.
Next, 360 days of development with engaging in the construction of a coffee house, property security, search, and training of the team await you.
There are some necessary steps you should go through to become a franchise owner:
Step 1. Filing an application
You can apply without leaving your home using online services. Just attach your existing resume to the application. Before doing this, we recommend study it carefully and adapt it to your application.
In return, you get a description of the franchise and qualification package from Dunkin', reviewing which will ensure that your decision to become a franchise owner is justified. It includes:
Financial reports
A copy of the Franchise Agreement
Actual franchisees (they will ask all questions if you phone them)
Costs (advertising, royalties, etc.)
Once the package has been sent, the company will begin checking your background, citizenship, assets, and credit history.
Step 2. Writing your own business plan
You will have a meeting with the franchise manager who will walk you through the next steps in detail.
You can ask any important question to someone with extensive experience in franchise management. So don't miss this opportunity and ask everything you are worried about. To avoid mistakes, contact the franchisees from the catalog in the package.
They will also give you detailed insights into the franchise and the right business plan structure so that it can make a strong impression.
Here are key points when writing a business plan:
Market analysis
Possible location
Financial plan and forecasts
If you're unsure and interested in getting more information, you can check out our guide about writing the right and vibrant business plan.
If everything is done correctly, your application and business plan are approved, you can proceed to the third, very important step.
Step 3. Getting approval
Basically, this step consists of signing two important documents:
SDA, Store Development Agreement. Provides your right to develop Dunkin on the territory of the selected location
Franchise agreement. It includes rights, obligations, and expectations of the franchisor and franchisee. For instance, the franchisee can be expected to open a certain number of restaurants within a certain period of time
Step 4. Grand opening
At this stage, the training of the franchisee begins. You will be given access to online courses hosted by Dunkin' Donuts Online University and paid for a business trip to Boston. In addition, the team will help get funding and start construction.
When everything is complete, you need to ensure that the design matches the company's brand. Dunkin's signature colors are brown, rose, orange, and white.
Then, a significant step is hiring workers. We encourage you to read our guide on how to hire good employees on our website.
It remains to be convinced of the knowledge and competencies of the employees, the quality of the ingredients, and their freshness. If everything is OK, you can solemnly open up and count on success.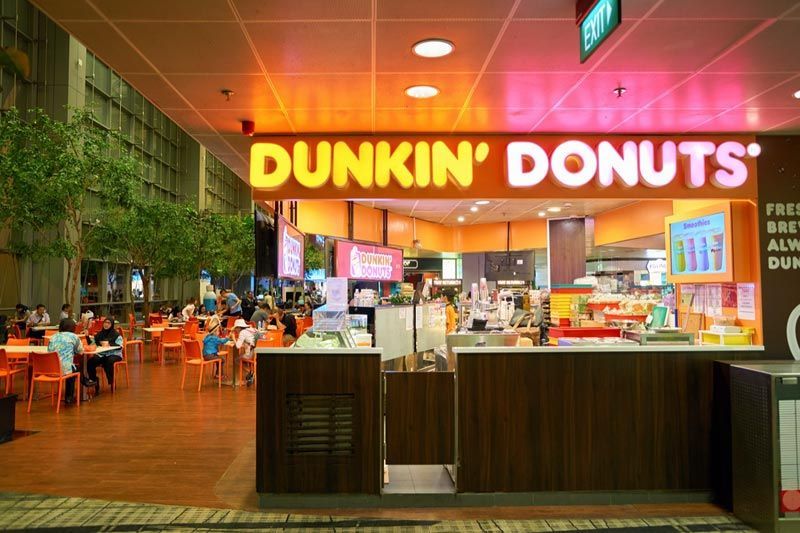 How much does a Dunkin franchise make?
Logically, you want your income to increase with such an investment of time, strength, and bankroll.
If you become the Dunkin' franchise owner, you will get an opportunity to earn even $ 124,000 a year. Of course, the salary varies, because the restaurant's attendance depends on location. For instance, the more businesses are nearby, the more workers buy coffee to take with them. The following location options are available:
Freestanding store
Opening in a shopping center
Unconventional location, such as a gas station or convenience store
Walk-through window
To achieve more successful results, these factors must be taken into account when choosing a location and writing a business plan.
Ideal Franchise Candidate for Dunkin' Donuts
Since Dunkin' is a highly recognizable and globally renowned brand, it should come as no surprise that there are specific requirements for franchise candidates.
If the commission does not see potential in you, then problems may arise even with the approval of the application. Not everyone who wants to join a franchise has an opportunity to do it. The best candidate for a Dunkin' Donuts possesses some key qualities, experience, and skills:
Previous catering and retail services, working in these spheres
Willingness to comply with the rules and requirements
Understanding the real estate development process
Social interaction skills to provide first-class customer service and communicate with staff
Patience and attentiveness during the lengthy application process
Desire and ability to constantly learn more about doing business and marketing
Flexibility to make important business decisions that are adapted to actual market trends
If you're ready to join Dunkin', you'll need start-up investments. As you know, Dunkin' does not offer direct financing options for candidates, so we recommend you think of loans for small businesses ahead of time. Before making a final decision, you should carefully study the data sent by the franchisor together with a professional franchise consultant.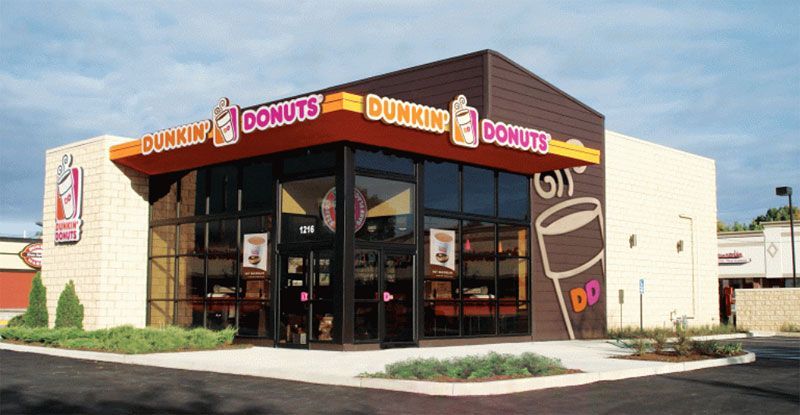 Alternatives to Dunkin'
Several franchises represent some pretty serious alternatives and сan compete with Dunkin'. These include PJ's Coffee, Scooter's Coffee, or Coffee Bean and Tea Leaf. Each of them has its own unique features, for example, Scooter's Coffee is geared towards motorists and fast service on the road. You can familiarize yourself with these and many other coffee franchises on our website in the "Coffee" section.
Remember that the coffee and donut franchise universe doesn't end with Dunkin', and discover new possibilities with the TopFranchise!
Learn more about Dunkin' Donuts franchise
---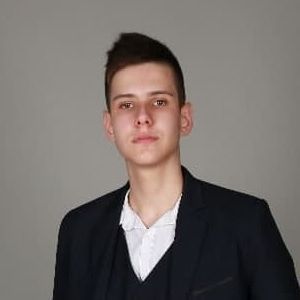 Written by
George Karishik
Franchise expert Topfranchise.com
Want to advertise your franchise with us and successfully boost your business?
Please send us your request and we will get back to you shortly!
DIDN'T FIND WHAT YOU WANT?
ASK THE EXPERTS