Altairika Franchise For Sale - Virtual Encyclopedia
Investment from:

8500 $

Payback from:

6 mon.

Turnover/month from:

5000 $
India is one of the promising partner countries for the Altairika franchise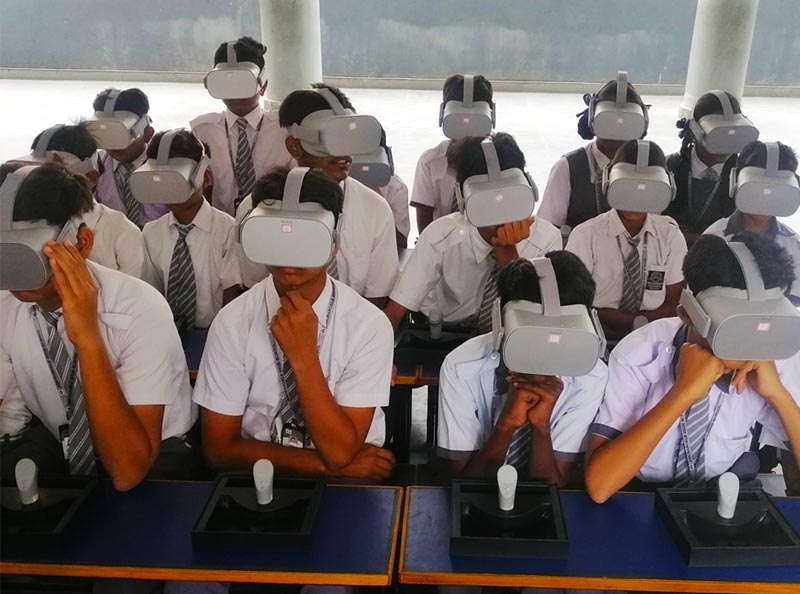 India is a very important country for the Altairika franchise. It is from this country that we started our large-scale activity in the world market. It is the second country after Russia in terms of the number of our existing partners.
In this article we will describe how we started our activities in India and share the feedback from Altairika partners!At the end of September 2018 our CEO, Konstantin Urvantsev, went on a trip to India. He was looking for inspiration and new ideas. One such idea was to expand the franchise in India: this country is ideal for a business model, where our partners provide children in ordinary schools with new and modern VR education. When the decision was made, we conducted the first analysis-monitoring of new territories, met with the first potential partners at CyberHub in Delhi. There were many product presentations and theoretical tests in the new market.
Until 2019, we were working on plans to develop a franchise in India. In summer 2019 we started acceleration in the Russian fund for the development of Internet initiatives -IIDF. Then we chose the Indian market as the main market, and this marked the beginning of a large-scale marketing campaign: advertising on Facebook and Instagram, placement on Indian franchise listings.
The work was in full swing, we didn't stop or lose hope. On August 20 we were joined by Sammbhav Maggon —a new partner of Altairika in New Delhi. He fell in love with our franchise and became more than just a partner: he helped us in our first steps in the new market, gave us a lot of useful feedback and supported us at various exhibitions and trips to India. Before starting his work, he held a demo show for 700 people in one day.
I have tried various business fields but according to my experience, education is a recession proof and continuous growth oriented sector. I searched about various companies and franchise options and came across Altairika. I checked out other companies in this sector but found that content was not the best whereas thecontent offered by Altairika was exclusive and licensed. This helped me make my mind up and buy the franchise almost immediately.


—Sambhav Maggon (Altairika partner in New Delhi, India).



Our first business trips to India began in October and December. On October 10, we took part in a two-day exhibition from FranchiseIndia and talked to the endless flow of visitors to Delhi. We also had a personal meeting with the CEO of FranchiseIndia, where we discussed the prospects of our product on the Indian market.On October 13th, a closed presentation of Altairika for potential partners was held in Mumbai: we told about our product and received many useful contacts. On December 7-8 we took part in FROEXPO —another FranchiseIndia exhibition in Chennai.
I chose Altairika because of its program support and education model -"education through entertainment". Also relevant content and clarity. This franchise has good returns, high-level marketing and technical and regular updates of the content.


—Rayapu Thirumalareddy (Altairika partner in Hyderabad, India).



On December 10, we met with Amit Khare, Minister of Information and Broadcasting of India, and key officials of School Education and Literacy Department, Ministry of Human Resource Development and the Government of India. Altairika representatives also had a meeting with the Second Secretary of the Russian Ambassador to India and met with employees of the Federation of Chambers of Commerce and Industry of India in New Delhi.
This is the unique business.Using Altairika, children can easily understand everything about space and academic syllabus.


—Sravankumar Vemula (Altairika partner in Hyderabad, India).



On March 4, 2020, we held a private presentation for potential partners of Altairika in Delhi. The CEO of our company introduced the guests to the product and told about the details of doing such a business. Our sales managers from India demonstrated the financial model of the franchise for all visitors, taking into account the population of the city they are interested in. On March 5-6, we took part in EdTechReview conference and exhibition in Delhi. With our new indian managers we held a presentation about our product and received an award "Best AR/VR solution of the Year"!
In early 2020 we had 7 partners in India: Delhi, Hyderabad (2 partners), Bangalore, Lucknow, Jaipur, Indore. And the Altairika franchise is not going to stop there! We are developing in the Indian market even during quarantine. Join the team of Altairika partners and spread quality education in your city!
Learn more about Altairika franchise
---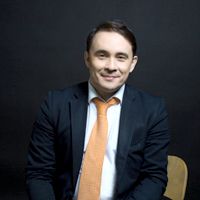 Written by
Vasil Gazizulin
Founder of Topfranchise.com
CEO Expedition 2009 - 2014
Author of a book «GROW WITH A FRANCHISE»
Want to advertise your franchise with us and successfully boost your business?
Please send us your request and we will get back to you shortly!
DIDN'T FIND WHAT YOU WANT?
ASK THE EXPERTS