Coffee is a special drink which helps people wake up, relax and get warm. Besides, coffee has become a very social drink, people get together to drink a cup of it and spend QT with each other. That is why, coffee shops are gaining huge popularity all over the world. Being the 6th largest producer of coffee globally, India has always been still associated with tea. But now some Indian people changed their preferences from tea, their national drink, to coffee. Each morning you can see a crowd of coffee lovers in a lot of cafes of the country. Would you like to deal with coffee business and benefit from it? Here is the 10 Best Coffee Franchises ruling the Indian market nowadays.
Here are the 10 Best Coffee Shop Franchises in India
Ritazza
Founded in: 1961
Franchising since: 1988
Franchise units: 100 - 200
Initial investment: $145,900 - $290,000
Royalty Fees: 6%
Ritazza is an international chain of coffee shops owned by the British multinational company SSP Group specialising in hand crafted coffee, a unique range of cold beverages tailored for the Indian market, great food in a very contemporary designed store. The brand has multiple format options and is ideally suited to a partner seeking a global lifestyle coffee brand.
---
Barista
Founded in: 2000
Franchising since: 2014
Franchise units: 50 - 100
Initial investment: $43,000 - $73,000
Royalty Fees: 8%
Barista is an Indian chain of espresso bars that operates in South Asia. Barista is pioneer in coffee culture in India started in year 2000. It is 2nd largest coffee chain in India. Only coffee shop in franchise model.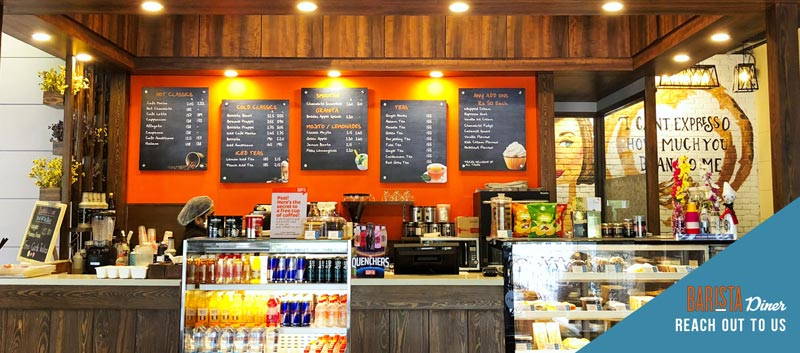 ---
Indian Coffee House
Founded in: 1936
Franchising since: 1958
Franchise units: 400
Indian Coffee House is probably one of the oldest coffee franchise operated by a set of working cooperative society members. The unique thing about this cafe is it is owned and managed by the employees itself.
---
Frespresso
Founded in: 2010
Franchising since: 2010
Franchise units: 20 - 50
Initial investment: $7,000 - $15,000
Royalty Fees: 6%
Frespresso is a chain of coffee shops menu of which also offers hot beverage, cold beverage, sundaes, food. Not Just About Coffees, its indeed more. Café Frespresso delivers what every walk-in wants: a fun and happening place that has a uniquely differentiated product line. We believe that sitting in a cafe should be both financially economical as well as enjoyable.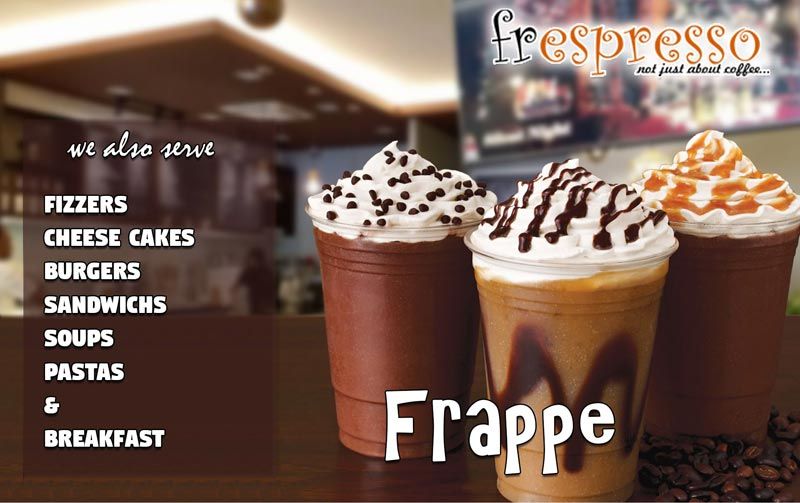 ---
COFFEE-BIKE
Founded in: 2010
Franchising since: 2011
Franchise units: More than 200
Initial investment: $290,000 - $725,000
Royalty Fees: 6%
Coffee-Bike is one of the fastest growing franchise systems in Europe. With 5 outlets in New Delhi, Bangalore and Cochin, Coffee-Bike has successfully proven its concept in India and is now planning to open outlets all across the Indian subcontinent.
---
Brewberrys Cafe
Founded in: 2008
Franchising since: 2009
Franchise units: 109
Initial investment: $14,000 - $30,000
Royalty Fees: 6%
Two friends, small savings, big dreams and Coffee. What began as a humble one store in a quiet neighborhood, has today become a brand of 109 coffee shops and snack bars. Brewberrys has 'Standard Café' and 'Business Café' formats, operating through 'Company Owned' or 'Franchisee Owned' model.
---
Coffee Day Xpress
Founded in: 2003
Franchising since: 2003
Franchise units: 520
Initial investment: $3,000 - $8,000
Coffee Day Xpress (CDX) is a unique concept of convenient cafe, an idea that feeds the world that`s continuously in transit. At the busy city crossroads, between home and office, when there is not enough time for a hot cup of coffee or a leisurely meal, many people can trust a Coffee Day Xpress to provide fast, hygienic, convenient to eat and affordable food & beverages.
---
Gloria Jean's Coffees
Founded in: 1979
Franchising since: 1998
Franchise units: 200 - 500
Initial investment: $145,000 - $290,000
Royalty Fees: 6%
Gloria Jean's Coffees was Founded in: Australia more than fifteen years ago with the ambition to serve the best coffee in the country. Today, with coffee houses in 39 markets around the world, much has changed within our business except one thing: our passion for excellent coffee, our dedication to doing business with heart, and our unwavering ambition to be the most loved and respected coffee company in the world.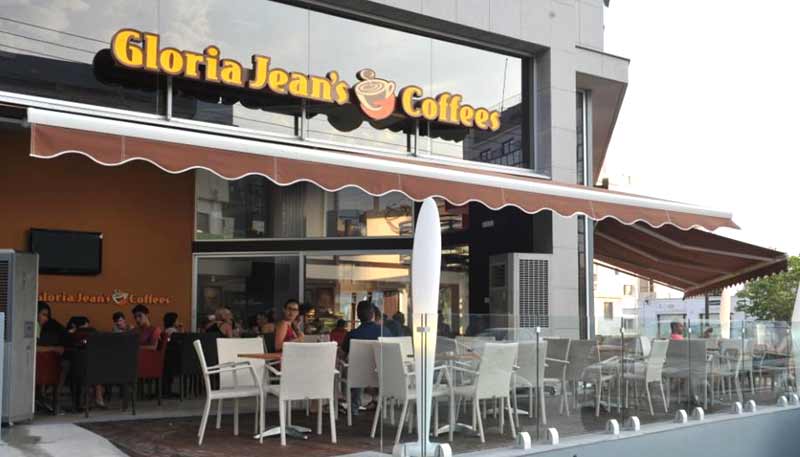 ---
CafeZone
Founded in: 2000
Franchising since: 2015
Franchise units: 20 - 50
Initial investment: $3,000 - $8,000
Royalty Fees: 1%
Cafezone, a chain of SOUTH INDIAN Coffee Shops, an integral part of Ethix Healthcare, a conglomerate company pioneering in the manufacturing sector for over 2 decades, driven by highly educated and well experienced professionals. Cafezone specializes in the preparation of a unique taste filter coffee from down south region of Tamil Nadu. Nilgiris is the place where we resource the pure form of coffee bean.
---
The Coffee Club
Founded in: 1989
Franchising since: 1992
Franchise units: 220
Initial investment: $3,000 - $7,500
Royalty Fees: 6%
The Coffee Club is a coffeehouse-style café chain. Originally created in 1989 as a place to get "an excellent coffee", the concept includes cafébar/restaurant stores with expanded menus and full table service. A place where customers can enjoy all day dinning in a relaxed contemporary atmosphere. The Coffee Club promises Good Food, Great Service & Excellent Coffee.
---
View all coffee franchises