The 10 Best Coffee Franchises in India for 2023
Update: 22.06.2021

India has always been associated not only with tea but coffee as well. The country is the sixth in the world in producing coffee and 68% of the population in the country love coffee, which is a huge consumption market if you consider the number of citizens. A huge demand for the drink made coffee franchises popular in India. Ritazza and Barista franchise are good examples of coffee shops where people can buy high quality product. Moreover, coffee is not only a drink but also an opportunity to spend time with friends and colleagues. This way, a lot of businesses operating in the segment offer cafe or bar services. Such a franchise for cafe can offer a lot of related products like desserts, baked goods, cold drinks, and ice-cream. Additional products will bring more revenue. The Frespresso franchise provides their visitors not only with delicious coffee but also food and a pleasant atmosphere. Speaking about Indian market, one should also mention such international businesses like Nestle and Starbacks franchise coffee shops which have immense popularity among youth.
Here are the 10 Best Coffee Shop Franchises in India
---
Luvoco Organic Coffee
Founded in: 1995
Initial investment: 5,28 Lakh
Franchise Fee: 0,88 Lakh
Luvoco franchise from Gano Excel International, the world's largest producer of organic ganoderma, which entered the global market in 1995 and produces 100% organic ganoderma lucidum (Reishi mushroom) operating in 110 countries. With its coffee processing systems, Luvoco offers superior flavored coffee with antioxidant Ganoderma extract.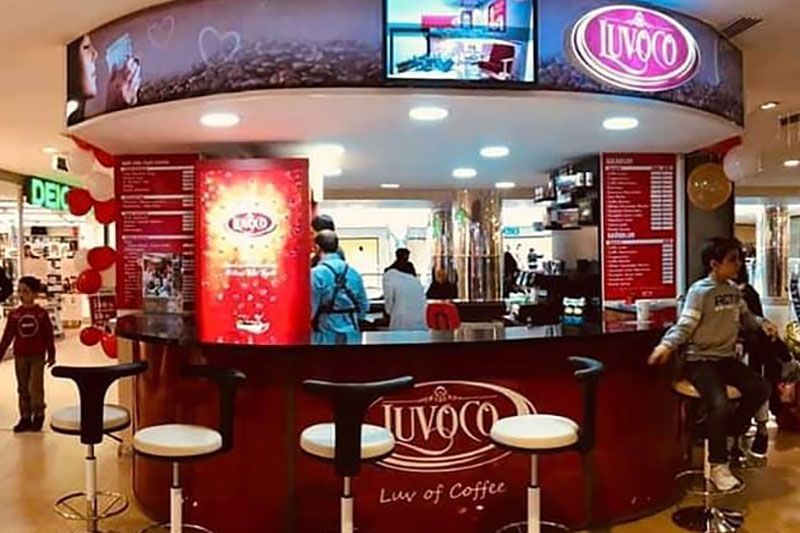 ---
Kumbakonam degree coffee
Founded in: 1928
Initial investment: 1,5 Lakhs - 5,5 Lakhs
Franchise units: 50-100
Royalty Fees: 5%
Kumbakonam degree coffee is a piping hot blend of milk combined with a decoction of chicory and fragrant ground coffee powder sourced from local plantations. The preparation of Kumbakonam Degree Coffee is very similar to the recipe for regular filter coffee, with the exception of a slight change in the method and preparation that takes flavor to a whole new level. Kumbakonam Degree Coffee concentrates more to the purity of the undiluted milk used to make coffee than to the coffee powder. They actually use a lactometer to check the purity of the milk, and this is the reason they called it a coffee degree, also called a meter.Another explanation for the degree of coffee is that chicory beans were used to make the coffee.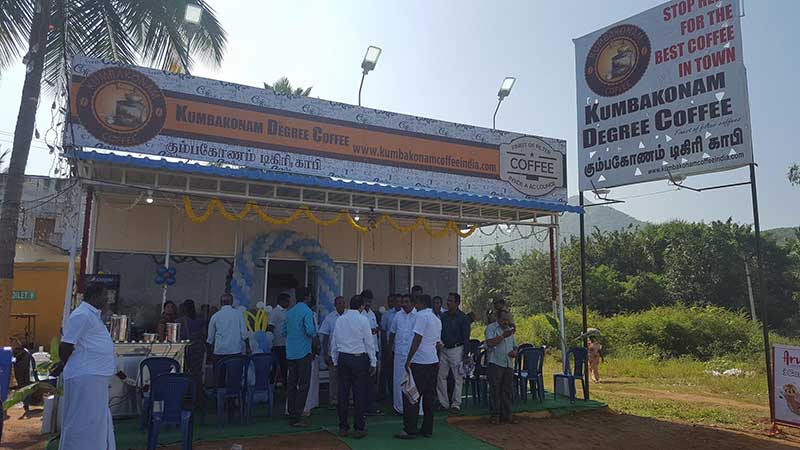 ---
Nescafe Coffee Shop
Founded in: 1929
Initial investment: 25 Lakhs - 50 Lakhs
Royalty Fees: 6 - 11%
Nestle is a world leader in the production of quality coffee and confectionery. She introduced a new concept - Nescafe instant coffee. The name is a combination of the words "Nestle and cafe". Nestle first introduced its flagship powdered coffee brand in Switzerland on April 1, 1938. Nescafe started its activities a few years earlier, in 1929. On April 1, 1938, after years of innovation and hard work, the company shared their creation and unveiled a world of deliciously rich coffee they could create in an instant. Since then, the company has become the world's leading coffee brand, available in over 180 countries and consuming 5,500 cups per second.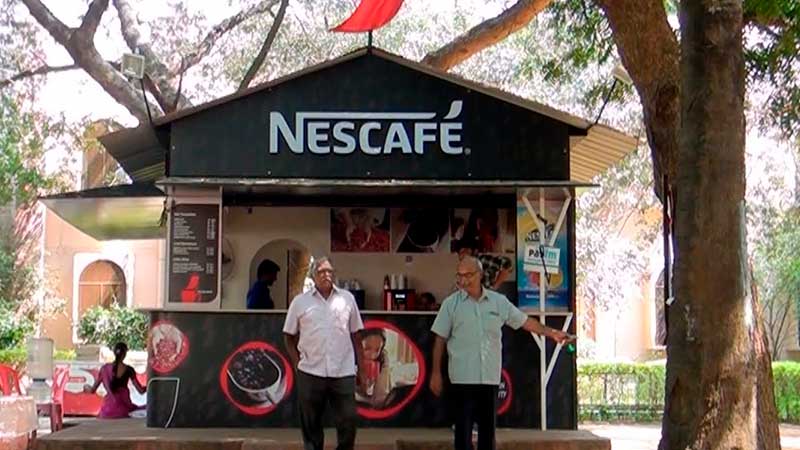 ---
Cafe Coffee Day
Founded in: 1996
Initial investment: 9 Lakhs - 10 Lakhs
Royalty Fees: Rs 50000
Café Coffee Day, one of the most popular cafes for young people. The first store opened in 1996 on Brigade Road in Bangalore, Karnataka, India. The Cafe Coffee Day network covers 209 cities and more than 1,423 locations throughout India.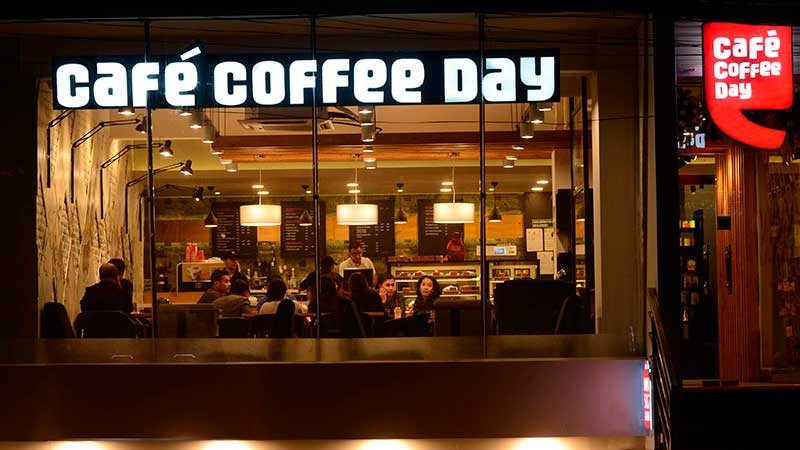 ---
Starbucks
Founded in: 1971
Franchising since: 1977
Franchise units: 28,000+
Initial investment: from 420 Lakhs
License Fee: 234 Lakhs
Starbucks Corporation is an American coffee company and coffeehouse chain. Starbucks was Founded in: Seattle, Washington in 1971. It's nearly impossible to open a Starbucks store as a franchise in the US or Canada, but in other countries, especially India there is always a possibility. Starbucks takes good care of their employees and it spends more money on their health insurances than it does on coffee beans.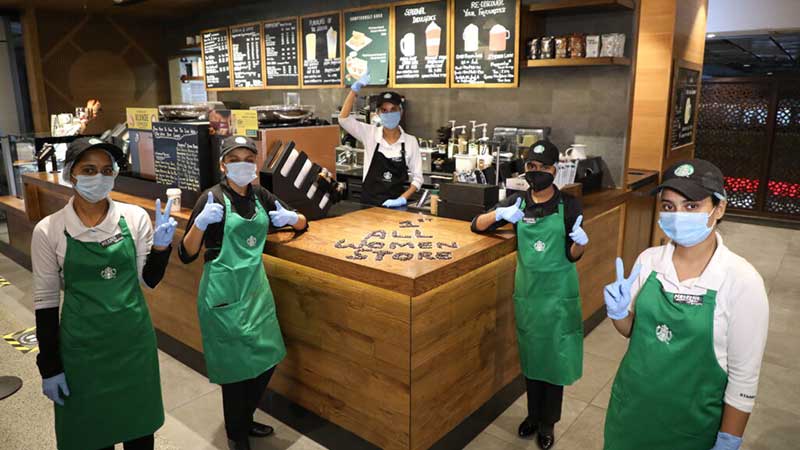 ---
Ritazza
Founded in: 1961
Franchising since: 1988
Franchise units: 100 - 200
Initial investment: 106,85 Lakhs - 212,38 Lakhs
Royalty Fees: 6%
Ritazza is an international chain of coffee shops owned by the British multinational company SSP Group specialising in hand crafted coffee, a unique range of cold beverages tailored for the Indian market, great food in a very contemporary designed store. The brand has multiple format options and is ideally suited to a partner seeking a global lifestyle coffee brand.
---
Barista
Founded in: 2000
Franchising since: 2014
Franchise units: 50 - 100
Initial investment: 31,49 Lakhs - 53,46 Lakhs
Royalty Fees: 8%
Barista is an Indian chain of espresso bars that operates in South Asia. Barista is pioneer in coffee culture in India started in year 2000. It is 2nd largest coffee chain in India. Only coffee shop in franchise model.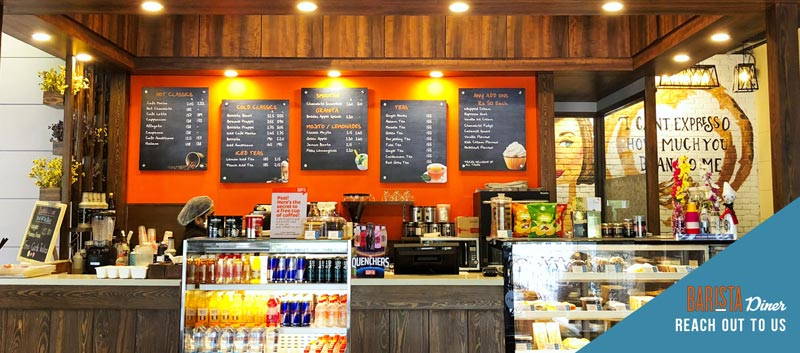 ---
Frespresso
Founded in: 2010
Franchising since: 2010
Franchise units: 20 - 50
Initial investment: 5,13 Lakhs - 10,99 Lakhs
Royalty Fees: 6%
Frespresso is a chain of coffee shops menu of which also offers hot beverage, cold beverage, sundaes, food. Not Just About Coffees, its indeed more. Café Frespresso delivers what every walk-in wants: a fun and happening place that has a uniquely differentiated product line. We believe that sitting in a cafe should be both financially economical as well as enjoyable.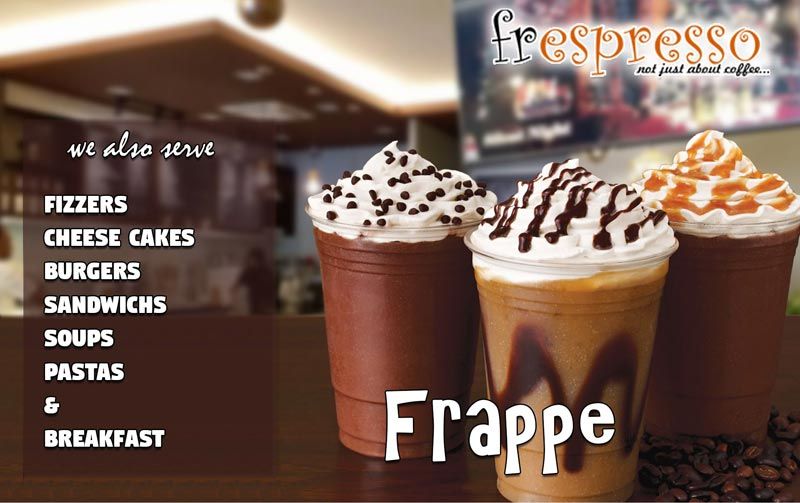 ---
COFFEE-BIKE
Founded in: 2010
Franchising since: 2011
Franchise units: More than 200
Initial investment: 2 Cr. - 5 Cr.
Royalty Fees: 6%
Coffee-Bike is one of the fastest growing franchise systems in Europe. With 5 outlets in New Delhi, Bangalore and Cochin, Coffee-Bike has successfully proven its concept in India and is now planning to open outlets all across the Indian subcontinent.
---
Brewberrys Cafe
Founded in: 2008
Franchising since: 2009
Franchise units: 109
Initial investment: 10,25 Lakhs - 21,97 Lakhs
Royalty Fees: 6%
Two friends, small savings, big dreams and Coffee. What began as a humble one store in a quiet neighborhood, has today become a brand of 109 coffee shops and snack bars. Brewberrys has 'Standard Café' and 'Business Café' formats, operating through 'Company Owned' or 'Franchisee Owned' model.
---
View all coffee franchises
Want to advertise your franchise with us and successfully boost your business?
Please send us your request and we will get back to you shortly!
DIDN'T FIND WHAT YOU WANT?
ASK THE EXPERTS