The Top 10 Franchise Businesses For Sale in Maine Of 2022
Update: 04.11.2021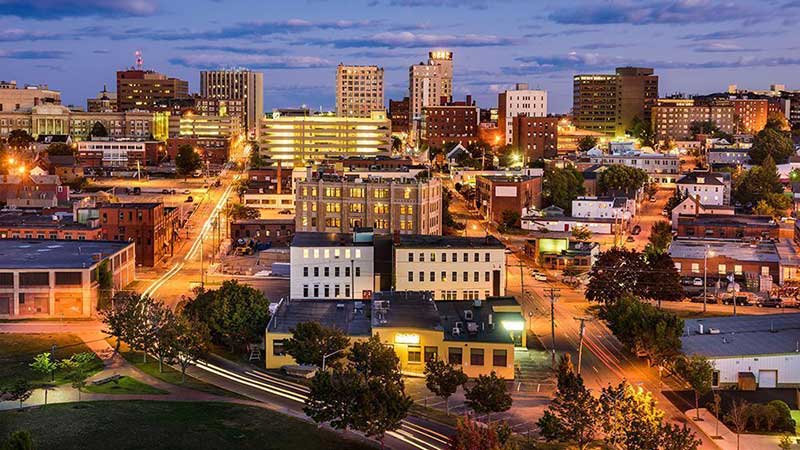 The best franchises to own in Maine are looking for savvy entrepreneurs willing to contribute into the development of their chains locally and globally. The franchisors are ready to share their unique business concepts, successful marketing strategies, and famous brand name with their partners. They also offer constant support, assistance and trainings to help their franchisees to get quick return on investment, and achieve their business goals. The list of popular franchise opportunities in Maine includes various business ideas. There are IT franchises, fast food concepts, cleaning companies, shops which sell professional tools, etc. Pick up the most successful franchise business for you!
Here is the 10 best franchises to own in Maine
TeamLogic IT
Founded in: 2004
Franchising since: 2005
Franchise units: 204
Initial investment: $106,375 - $146,300
Ongoing Royalty Fees: 7%
TeamLogic IT is a nationwide network of businesses that provide comprehensive computer-based services for managing information technology. Local offices provide clients with the following services, delivered by highly skilled technicians with personalized service: Managed IT Services, Email Management, Networking Services, Backup & Recovery, Cloud, Mobility, Business Continuity, VoIP Phone Systems, Cybersecurity, Hardware & Software, Relocation Services, Project Consultation.
---
Chick-fil-A
Founded in: 1967
Franchising since: 1987
Franchise units: 2000+
Initial investment: $342,990 - $1,982,225
Royalty Fees: 6%
Chick-fil-A, headquartered in College Park, Georgia, is one of the largest American fast food restaurant chains and the largest whose specialty is chicken sandwiches. The company's business strategy involves a focus on a simple menu and on good customer service. While other fast food chains often expand their menu offerings to attempt to attract new customers, CFA's business model is to remain focused on chicken sandwiches. Chick-fil-A's only location in Maine is currently in Bangor but plans to open its first southern Maine location.
---
Anago Cleaning Systems
Founded in: 1989
Franchising since: 1991
Franchise units: 1,711
Initial investment: $11,265 - $68,250
Royalty Fees: 10%
Anago Cleaning Systems' franchise owners have been assisting a wide variety of business owners and managers with all of their commercial cleaning needs for over 30 years. Anago Franchisees use advanced tools and technology to deliver the most thorough cleaning and disinfecting services. The company is proud to introduce their Executive Master Franchise Opportunity, a unique franchise opportunity for proven, successful sales & marketing executives looking to build an empire in their exclusive Anago territory including state Maine.
---
UBreakiFix
Founded in: 2009
Franchising since: 2013
Franchise units: 526
Initial investment: $98,350 - $303,000
Ongoing Royalty Fees: 7%
uBreakiFix, most commonly known for providing screen replacements, is an electronic repair shop founded in 2009 in Orlando, FL, and currently exists in over 500 locations through the United States, Canada and the Caribbean Islands. uBreakiFix specializes in the repair of electronics, ranging from smartphones, game consoles, tablets, computers and other electrotechniques. What makes the company a strong franchise investment choice is their rock solid business model and an industry-leading cash on cash return.
---
Tommy's Express
Founded in: 1969
Franchising since: 2016
Franchise units: 39
Initial investment: $4,177,172 - $5,974,249
Ongoing Royalty Fees: 4%
Powered by industry leading technology and decades of experience and planning, Tommy's Express car washes deliver a cutting edge car wash experience unlike anything you've encountered before! Tommy's Express gives clients everything they need to keep their vehicle clean inside and out. The company's franchise locations offer competitive sales when compared to top national franchisees. Advantages of owning this franchise are no perishable items, low labor costs, and top of the line support from groundbreaking through opening and beyond!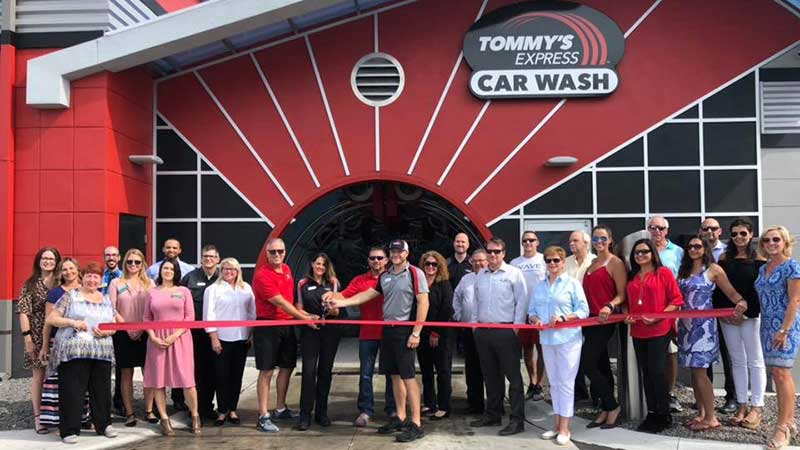 ---
Buffalo Wild Wings
Founded in: 1982
Franchising since: 1991
Franchise units: 589
Initial investment: $529,817 – $796,325
Ongoing Royalty Fees: 5%
Buffalo Wild Wings, founded in 1982 by Jim Disbrow and Scott Lowery, is an American casual dining restaurant and sports bar franchise in the United States, Canada, India, Mexico, Panama, Oman, Philippines, United Arab Emirates, Saudi Arabia, and Vietnam which specializes in Buffalo wings and sauces. Since its establishment, Buffalo Wild Wings® (or B-Dubs® as their friends call them) has been the ultimate place to watch the game, have a cold beer and eat some great food. The company requires that their U.S. franchise candidates have a minimum of USD 750,000 in liquid assets and a net worth of USD 1.5 million. Additionally, there is a minimum commitment to develop at least 2 restaurants.
---
Uncle Fluffy
Founded in: 2017
Franchising since: 2018
Franchise units: 14
Initial investment: From $70,000
Ongoing Royalty Fees: 4%
The Uncle Fluffy story began in Dubai, with the opening of its first traditional Japanese cheesecake shop in 2017. Uncle Fluffy is the only holder of the secret of the famous jiggly Japanese Cheesecake since 1986 which contains carefully selected ingredients in precise quantities, including cream cheese, premium butter and the finest farm-fresh eggs! The company's franchise provides 2 low cost franchise models, kiosk model and the shop model and both deliver high income and prestigious franchise opportunity.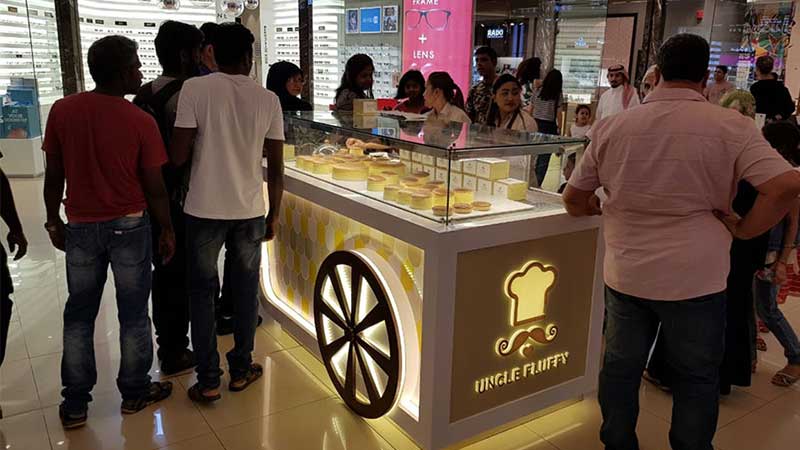 ---
Mac Tools
Founded in: 1938
Franchising since: 2011
Franchise units: 1,122
Initial investment: $131,621 - $287,240
Mac Tools, headquartered in Westerville, Ohio, is an American company that distributes and markets professional tools and related equipment. The company is a worldwide supplier of automotive hand tools, tool boxes, power tools, electronics, and shop equipment and the line consists of over 8,000 professional tools, including screwdrivers, ratchets, wrenches, and assorted air tools. Owning the franchise takes hard work and dedication, but the potential rewards make it well worth franchisees's effort.
---
Home Helpers
Founded in: 1997
Franchising since: 1997
Franchise units: 154
Franchise Fee: $48,900
Initial investment: $84,450 - $136,600
Ongoing Royalty Fees: 3-6%
Ad Royalty Fee: 0.5-2%
Home Helpers provides personal care services for seniors, new moms, working parents, those recuperating from illness or surgery and those needing continuing care for lifelong challenges. Their focus is to provide the level of care for a client or client's loved one that we would expect for ourselves and our families. Home Helpers has many awards and was Named A Top Low-Cost Franchises by Franchise Business Review; 5-Star Franchise by Vet-Fran; Endorsed National Provider by Home Care Pulse; and Endorsed National Provider by Best of Home Care.
---
Smoothie Factory
Founded in: 1996
Franchising since: 1997
Franchise units: 33
Initial investment: $226,500 - $343,700
Ongoing Royalty Fee: 5%
Smoothie Factory is an internationally-known smoothie and juice bar franchise with over forty locations in Texas and throughout North America, and international development throughout China, India, and Vietnam. Smoothie Factory is the brand for serious athletes and everyone who is trying to lead a healthier lifestyle, aiming for the cleanest recipes and lowering sugar while giving customers the ability to customize their smoothie to their own preference. Juices are all natural, ice filtered, and pressed fresh to order. The company's team is constantly working on strategic alliances and brainstorming new ways to help their franchisees succeed – both before and after their grand opening.
---
View all franchise opportunities
Want to advertise your franchise with us and successfully boost your business?
Please send us your request and we will get back to you shortly!
DIDN'T FIND WHAT YOU WANT?
ASK THE EXPERTS